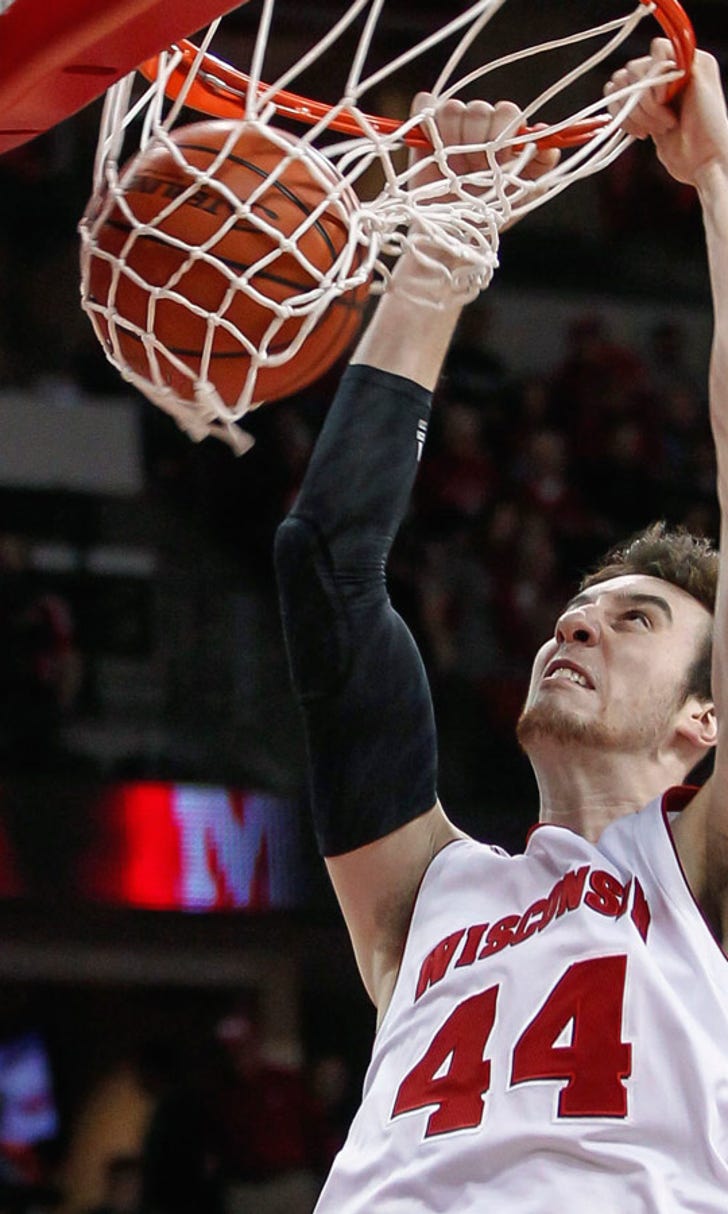 Is Frank Kaminsky the perfect draft fit for the Pacers?
BY foxsports • June 15, 2015
It's not always that great to be at the back end of the NBA draft lottery, but this year's draft is uniquely deep. And that's good news for the Indiana Pacers, who hold the 11th pick in the 2015 NBA Draft.
So much of which player a team takes that late in the draft depends on which players are taken first, and that will no doubt be the case for the Pacers. The consensus among NBA mock drafts seems to be that Indiana will have a shot at one or all of Myles Turner, Trey Lyles and Frank Kaminsky. They're all very, very good players who bring different skill sets to the table. But for Bob Kravitz of WTHR, one stands out above the others:
"[Kaminsky] would be perfect for the Pacers in a more up-tempo type of offensive attack, a guy who can make plays at the high or low post, a terrific shooter and a guy who can stretch the floor with the best in college basketball. He is tailor made for the style of basketball we're now seeing in the NBA. And did I mention he's a solid passer, too?"
What's not mentioned there, of course, is defense. Kaminsky's a bit of an unknown on that end; he's solid, if not spectacular, although he's not always in proper position. And against teams playing small ball, he'd likely be in a world of hurt on the perimeter. But he has the size and tools to be better than a negative on defense, and the Pacers have made it clear this offseason that they're looking to improve the offense for next year. In that vein, there might not be a better player in this year's draft for Indiana than Kaminsky.
(h/t WTHR.com)
Photo Credit: Andy Manis/AP
---
---