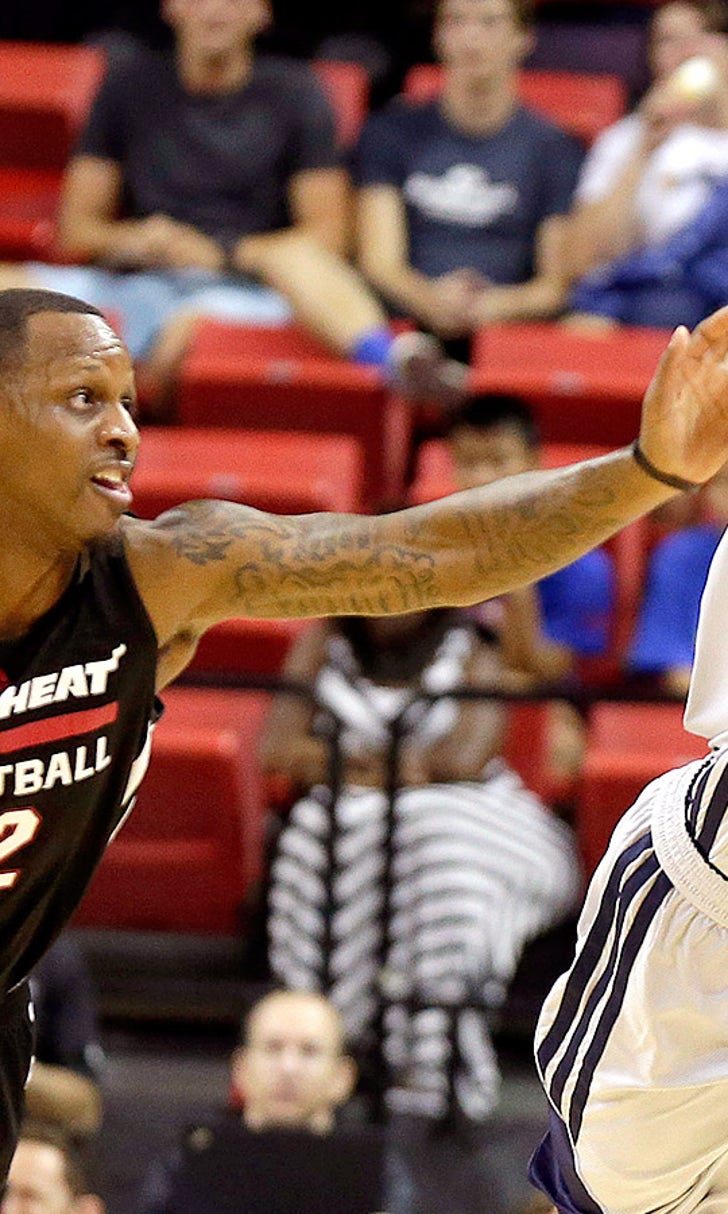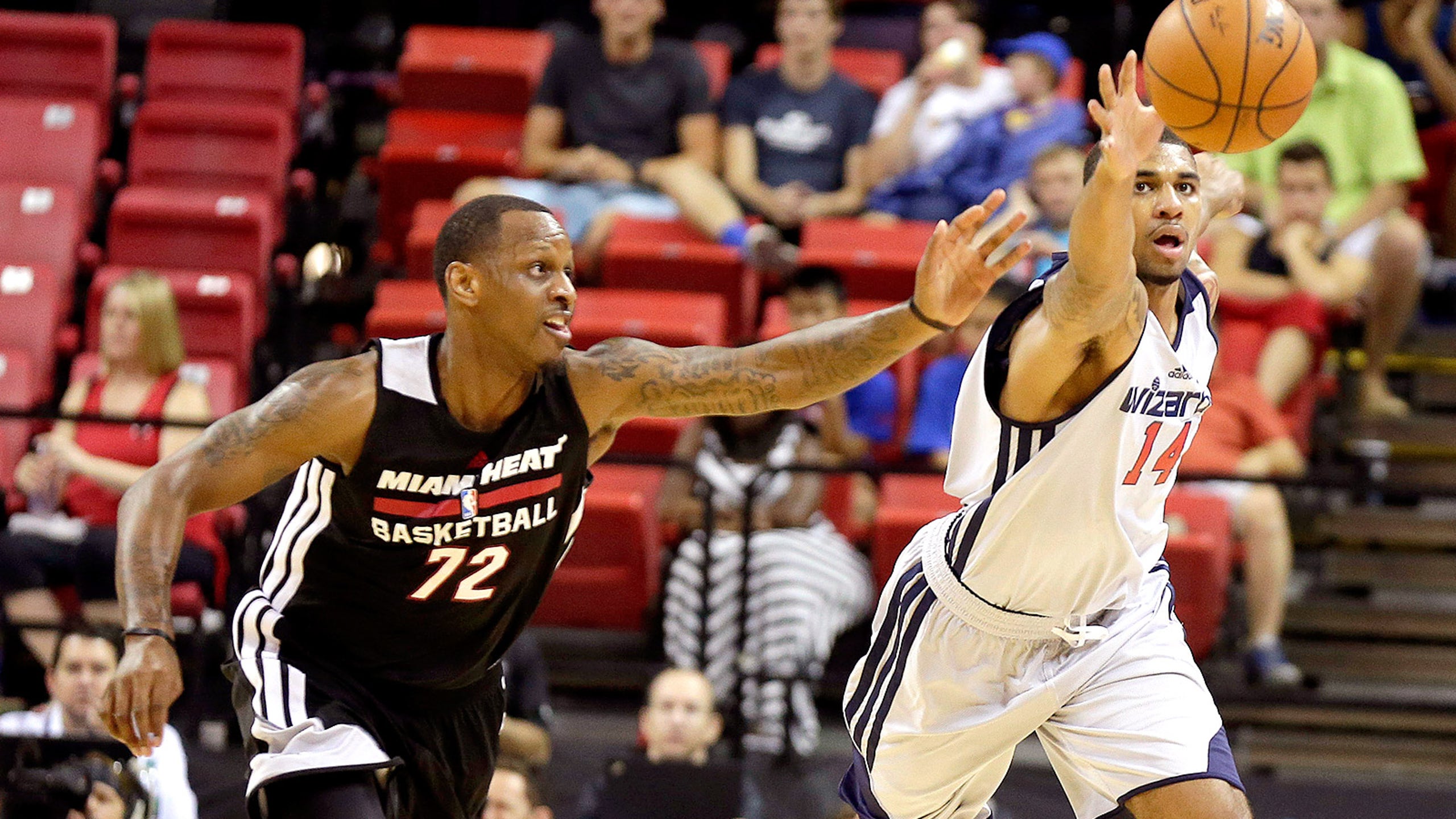 How the Heat can make the most of the upcoming summer leagues
BY foxsports • June 19, 2015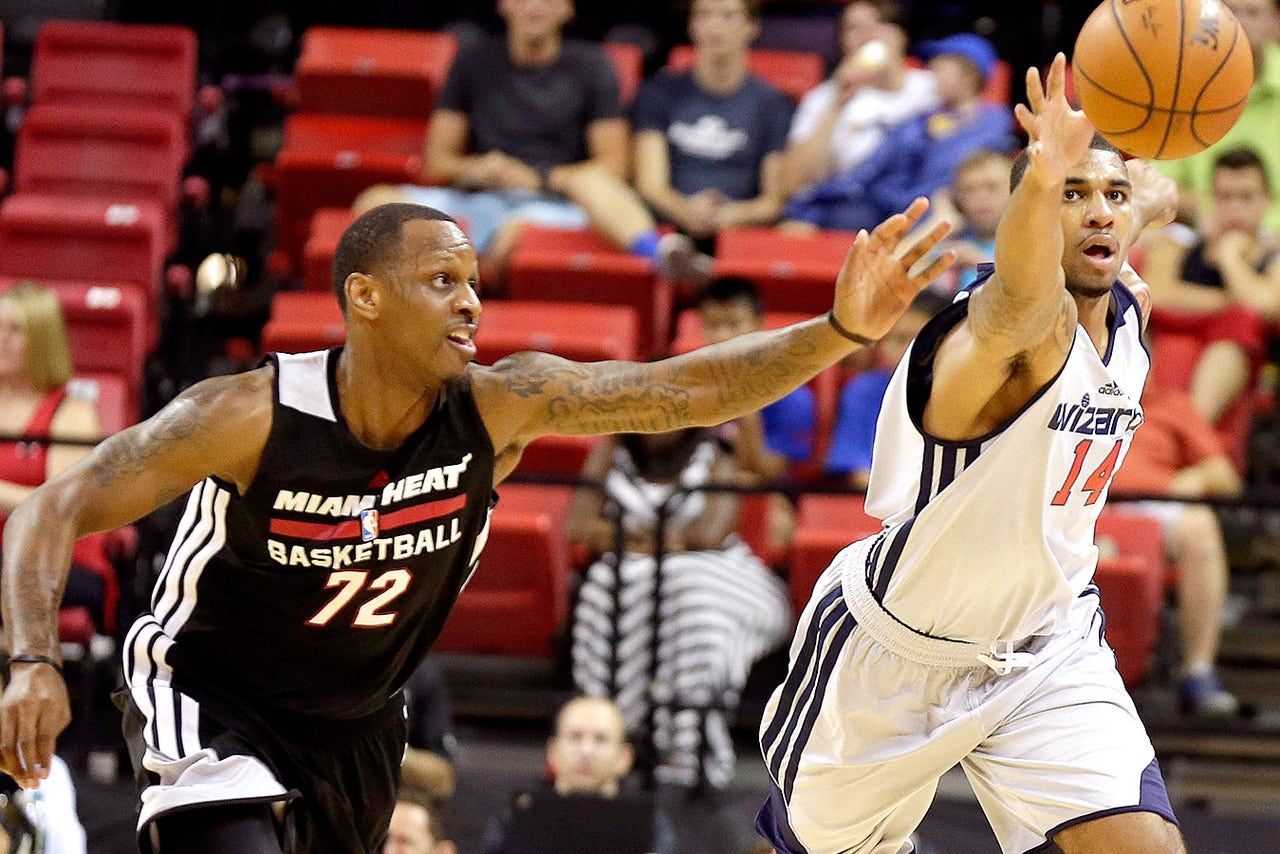 It's almost time for the return of NBA basketball!
Okay, the 2015-16 season is still pretty far in the distance. But once July rolls around, teams will congregate in Orlando, Salt Lake City and Las Vegas for the annual summer leagues, which allow young players and guys on the fringe of the league to work out within the strictures of NBA teams while working on their games and trying to impress scouts, coaches and front office executives.
Heat players will have ample opportunity to show what they've got, as Miami will attend both the Orlando and Las Vegas leagues. But what can the Heat expect to learn this summer? Leonard Kreicas of Hot Hot Hoops writes that Miami's coaches should actually discourage attempts at the rim from the Heat, as this summer should be about finding out who can shoot from deep:
"This summer the Heat could focus on scoring at least 100 points per game, mainly through 3-point shooting, to up their pace.
"Lobs and dunks shouldn't be encouraged, because it would take away from the Heat's quest for 3-point shooters. Second-year men Shabazz Napier, Johnson, and James Ennis have 3-point potential that could be sharpened with volume shooting until they can achieve the 40% made benchmark. The Heat will get a chance to see their 10th and 40th draft picks in game situations at a professional level."
It's tough to glean too much from summer leagues, as we're often dealing with such small samples against competition that's not quite NBA-caliber. But smart teams use the laboratory in July to evaluate where they stand going into training camp. For the Heat, that evaluation should prioritize 3-point shooting and pace in an effort to get a glimpse at how those things might play out in the regular season.
(h/t Hot Hot Hoops)
Photo Credit: Isaac Brekken/AP
---
---