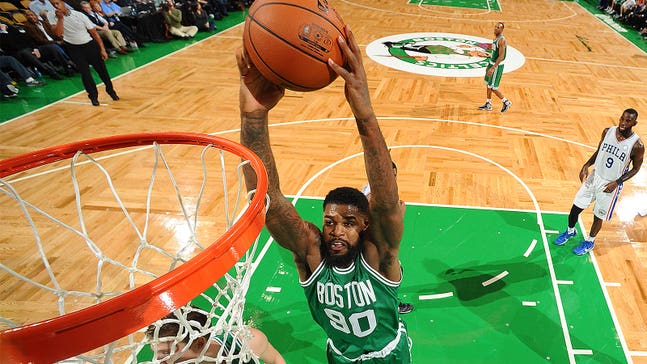 Here's why the Celtics are already in love with Amir Johnson
Published
Oct. 30, 2015 1:09 p.m. ET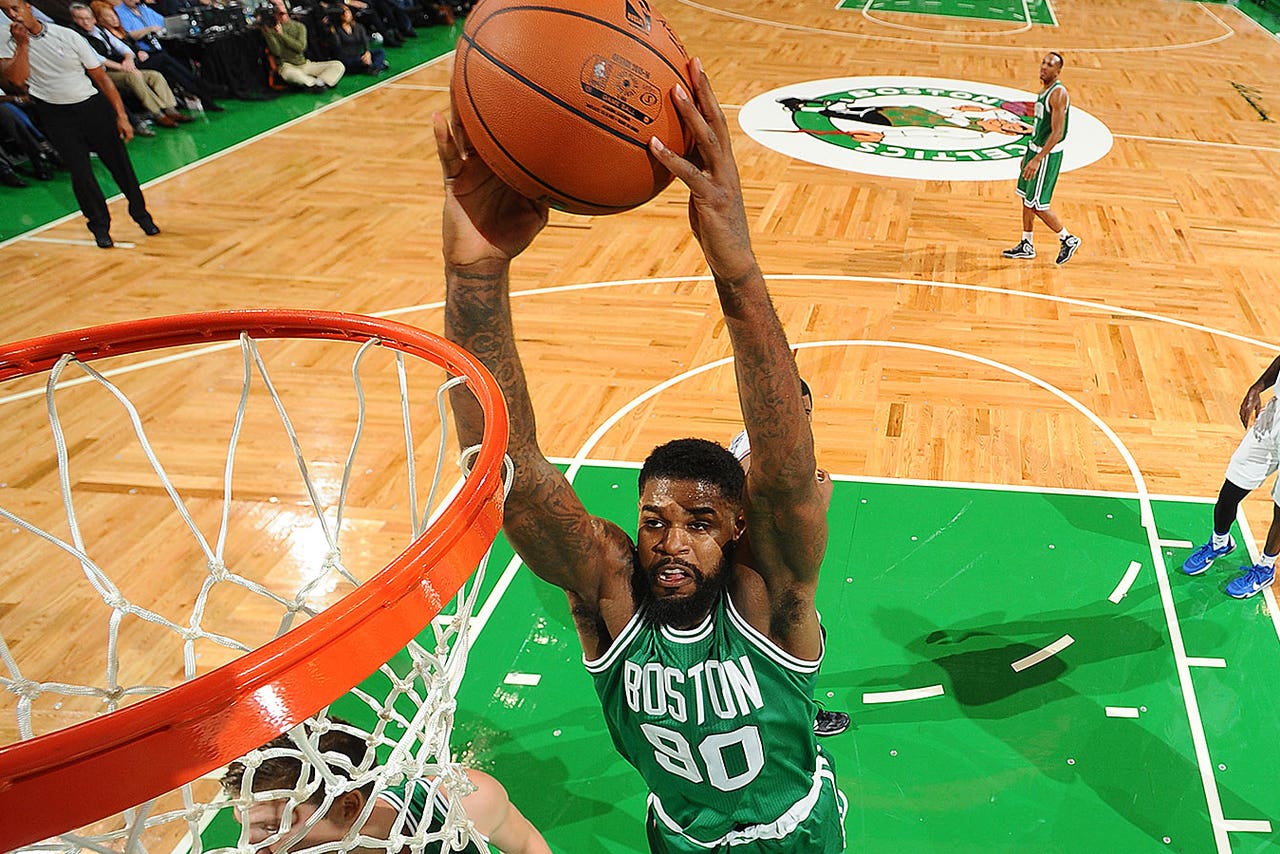 The Boston Celtics already love Amir Johnson, and, well, why wouldn't they? After one game, their most notable free agent signing in several years has already had a positive impact on their defense, and showed how influential he can be on the offensive end, as well.
Here's what a few people around the team are saying, per ESPNBoston's Chris Forsberg:
The Celtics allowed 76.6 points per 100 possessions with Johnson on the court in their win against the Philadelphia 76ers on Wednesday night. That's pretty great. He was everywhere, plugging holes, blocking shots and snatching rebounds off the glass. 
He finished with 15 points and seven boards in just 20 minutes of action.
(h/t: Red's Army)
"[Johnson is] an active screener. He's not just a big body. He runs and seeks out screens. He rolls to the rim quick, and you saw that he has a variety of finishes at the rim," Stevens said. "He's a good athlete at the rim. I'm not surprised [at his chemistry with Thomas]. Guys like that, there's a reason he impacts winning. It's not always easy to tell. But there's a reason he does. And I thought he was really good [Wednesday] night. I thought he did a ton for us, protecting the rim, finishing, rolling, making a big shot when we were only up five. He had a good night."
---
---