National Basketball Association
National Basketball Association
Heat are no match for Bulls
Published
May. 12, 2011 1:00 a.m. ET

That won't beat the Bulls.
LeBron James, Dwyane Wade and Chris Bosh won't be enough.
Go ahead, celebrate Miami's 4-1 elimination of the Boston Celtics, get caught up in the hype.
What we just saw from the Heat won't beat the Bulls.
James, Wade and Ch Bo — Bosh no longer deserves full credit, since he's downgraded the Big Three to the Big 2.5 — can't win four games against a real elite team. The Heat's best chance to reach the NBA Finals is to pray Atlanta somehow ousts Chicago. Short of that, I'll take the Bulls in six games in the Eastern Conference finals.
The Big 2.5 cannot beat a cohesive, healthy eight-man rotation led by Derrick Rose. No way.
The Heat barely knocked off a Celtics team led by a one-armed point guard. Miami needed overtime Monday night and a 10-point, late-game eruption from James on Wednesday night to hold off an injury-riddled and worn Celtics squad.
I don't blame you for being impressed. LeBron James and Dwyane Wade were spectacular throughout the series and phenomenal in the clincher, scoring 33 and 34 points, respectively.
We've never seen anything like the pairing of James and Wade. It's better than Jordan and Pippen.
We've also never seen anything like James, Wade and Bo's supporting cast. Mario Chalmers, Mike Bibby, Joel Anthony, Juwan Howard, James Jones, Eddie House, Mike Miller, Zydrunas Ilgauskas and coach Erik Spoelstra might be a nine seed in the NCAA tournament.
They remind me of the inept, skeleton crew of muscle Avon and Slim Charles sent at Marlo, Chris and Snoop in season three of "The Wire."
The Heat are going to war on a lie. OK, the word lie might be too strong. But it's a myth the Heat demonstrated anything during the Boston series that revealed Miami as a legitimate title team.
I've never once doubted James' or Wade's individual or collective brilliance. My problem with the Heat has always been the support, the bench.
Wednesday night, six Heat players not named LeBron, Dwyane or Ch took the court, and they contributed 4-of-21 shooting, 16 points, 10 rebounds and two assists. In Game 4, the non-Big 2.5 contributed 7-of-16 shooting, 15 points, 10 rebounds and three assists.
That's not going to beat the Bulls. With a healthy Rajon Rondo, the Celtics would've eliminated the Heat in the semifinals. Rondo averaged 11 points, 4.4 rebounds, 11 assists and 2.3 steals during the regular season. He pushed the pace on both ends of the court. His twisted, bandaged left elbow rendered him useless the final two games. In Games 4 and 5 combined, he had four rebounds, eight assists and one steal.
Rondo's ineffectiveness and the closeness of Games 4 and 5 speak to how unimpressive the Heat were in dispatching the Celtics.
James and Wade, impressive. The Heat, not so much. The Heat capitalized on Boston's injuries — Rondo, Shaq's calf, Jermaine O'Neal's back — and old legs.
The Heat won't have those luxuries against Chicago.
The popular narrative is the Bulls look terrible, particularly on offense, against an IQ-challenged Atlanta squad. I contend the Heat looked worse against a battered and helpless Boston team.
Derrick Rose is going to chew up Bibby and Chalmers. Spoelstra is going to end up putting Wade on Rose and sitting his point guards. And that's going to put a drain on Wade's offensive effectiveness and potentially lead to foul trouble.
Fatigue, a lack of playmaking from Rondo and frustration prevented the Celtics from finishing the fourth quarters with any efficiency or consistency. Chicago won't have that problem.
If the game is close late — and these games will be — Rose, Luol Deng, Kyle Korver and Chicago's bigs will make the necessary plays at both ends. Ch Bo won't make a heroic tip-in over Joakim Noah at crunch time. Most important, Rose's constant penetration is going to force the refs to give Chicago the same calls James and Wade get in the paint. Don't look for Miami to enjoy a 40-plus free-throw disparity in the Eastern Conference finals.
Oh, and one more thing.
Remember when the New York Jets beat the New England Patriots to advance to the AFC Championship Game? Remember LaDainian Tomlinson crying and the Jets celebrating like they'd just won the Lombardi Trophy?
That's how the Heat looked after finishing Boston. They turned the Boston series into a personal NBA Finals. They spent too much emotional capital on getting past a broken team. You can go to that emotional well only so many times.
The Jets fell behind Pittsburgh 24-0 before finding their legs in the AFC Championship Game.
Chicago-Miami. Can't wait!!!
---
---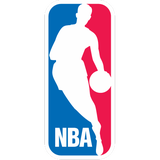 Get more from National Basketball Association
Follow your favorites to get information about games, news and more
---