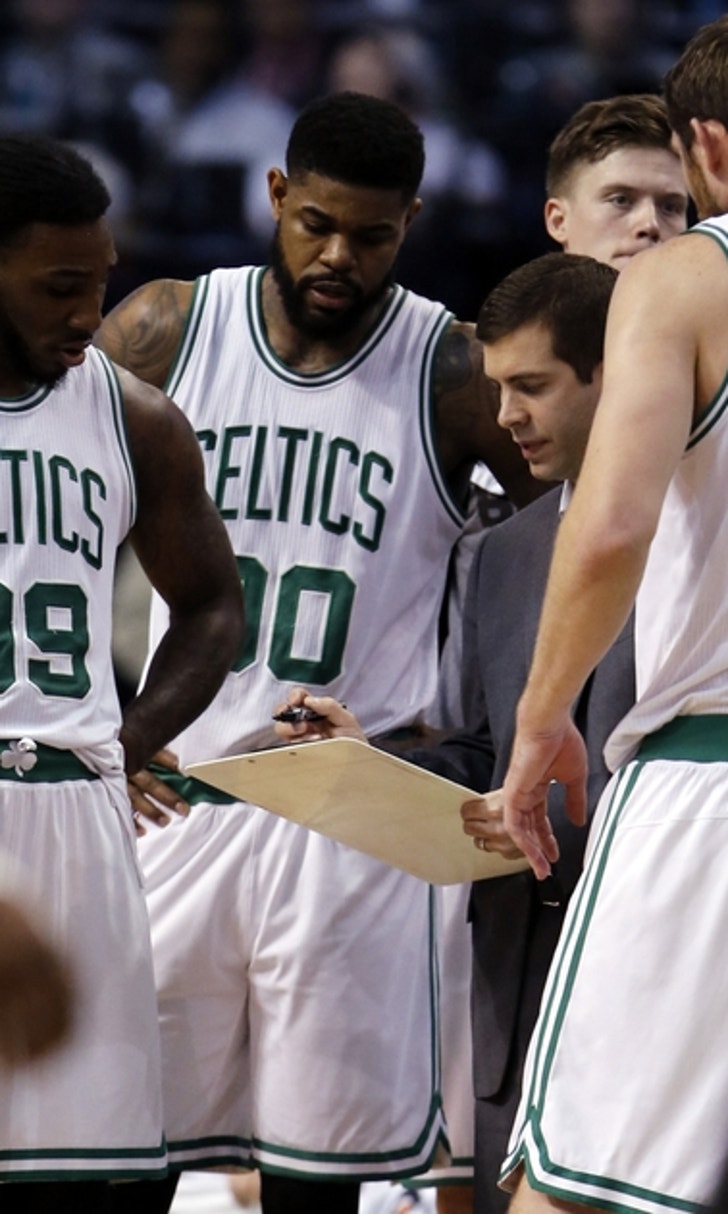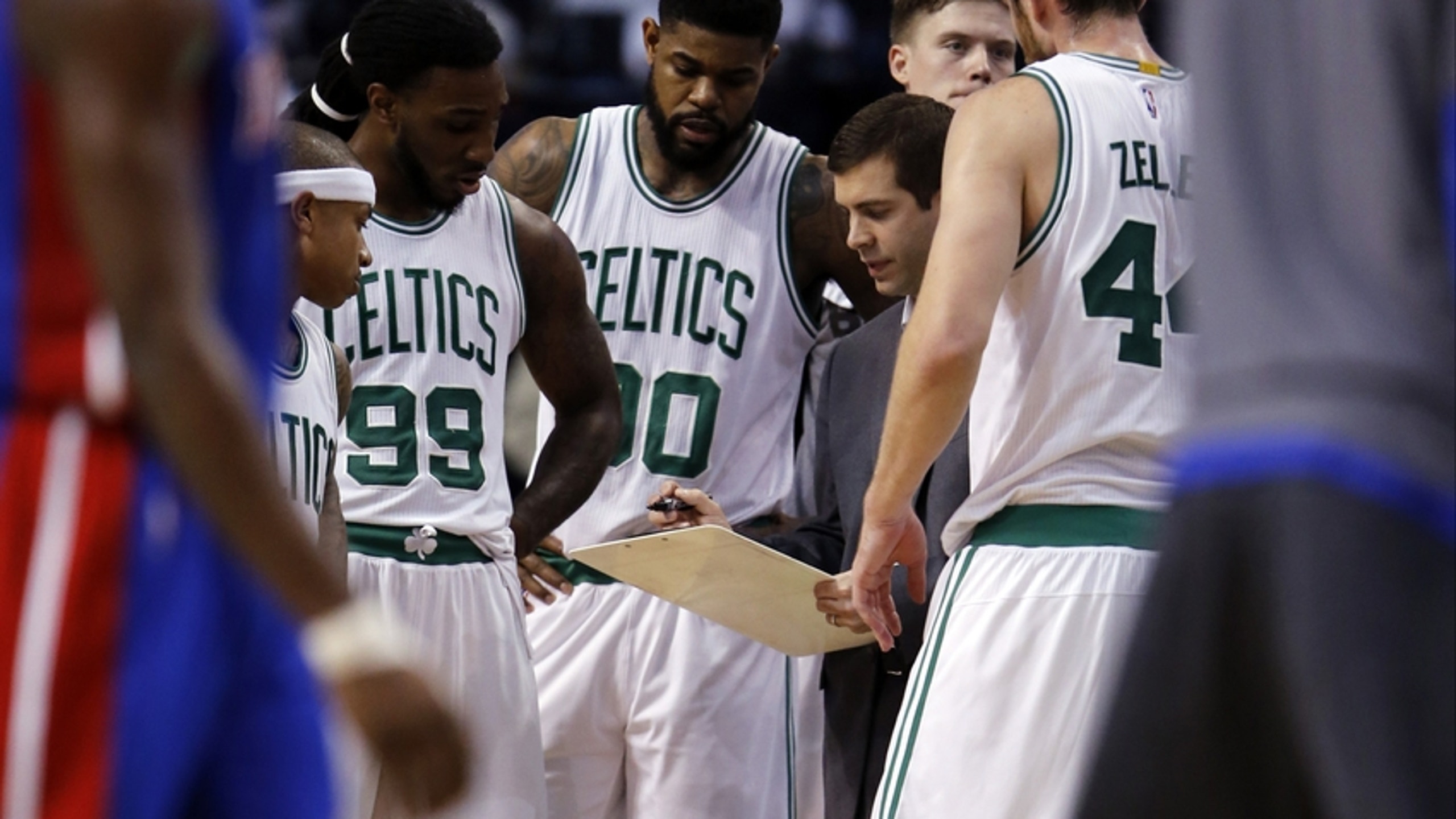 Give These Boston Celtics Some Time
BY Fansided and Michael DePrisco/FanSided via Hardwood Houdini • December 15, 2016
A little patience could pay off big time for Boston Celtics fans
The 2016-17 NBA season was an anticipated one for Boston Celtics fans everywhere. The addition of Al Horford was supposed to take Boston from the middle of the pack in the Eastern Conference all the way to the top where LeBron James and the Cleveland Cavaliers awaited them.
Adjusting to a significant acquisition and some untimely injuries have left the Celtics with a 13-12 record to start the season. The unimpressive record and inconsistent play has left fans worrying about whether this team is the right combination of players to make the next step towards title contention.
I don't think the Celtics need to force a trade right now. I don't think they need to change the starting lineup either. Boston needs time. That's it. There was a reason everyone was so excited about the team coming into the season. It would be foolish not to wait and see if that expectation becomes a reality.
Last season, the Celtics were undoubtedly less talented than they are now. They did not have Horford, Marcus Smart was in his second season and still learning his position, and Isaiah Thomas was practically alone on the offensive end. Still, that team had continuity. The core of last year's team had been playing with each other for about a full season. That team started their season 14-11. I am not saying that last year should be something to strive for. I am saying that a much less talented team that started 14-11 still finished with the third best record in the East. So think about what this group could do.
More from Hardwood Houdini
The fact of the matter is that the Celtics have dealt with a lot of untimely injuries. Smart started the first week of the season on the bench which could be the cause for the bench's slow start. Horford got a concussion in practice around the same time Jae Crowder sprained his ankle. Both missed about nine games simultaneously, so that hurt. Now Thomas is out with the pulled groin in a rough stretch of games. It is hard to judge whether a team can play well together if they are rarely playing with each other.
If you don't want to blame injuries then think about this. Teams don't usually click right away, especially when you add a piece like Horford. He is and will be an important player on this team, and you have to give that process some time to work itself out. Once Horford completely finds his fit, we should start to see the Celtics start putting more wins together.
Moving forward, the Celtics are 13-12, a worse start than last year's team. Just wait on these guys. This will be a really good team that should give the Cavaliers a real run for their money. Yes, they should always be looking at ways to improve their team through a trade. That doesn't mean Boston needs to trade away a core player just because the team has started a little slow out of the gate.
In times like these I only look at what the coach is saying. Brad Stevens is always calm and collected so his thoughts on the team are usually pretty informative. He told ESPN's Chris Forsberg that, "I feel good about the way we've played for the most part. I'm frustrated, certainly, by the results, but I'm excited about the way we're playing and I think we're in a much better place than we were a month ago." Brad is optimistic, so that's where I'm gonna be with this.
Dec 11, 2016; Oklahoma City, OK, USA; Boston Celtics head coach Brad Stevens reacts to a call in action against the Oklahoma City Thunder at Chesapeake Energy Arena. Mandatory Credit: Mark D. Smith-USA TODAY Sports
A month ago the Celtics were weirdly one of the top statistical offenses in the NBA, but the worst defense. That was a worrisome fact, but once the team got healthy the defense picked up, but the offensive success didn't suffer. Right now the Celtics are 9th in offensive rating, and 15th in defensive rating(they were 5th a couple days ago but a rough game against the Spurs can drop you a few spots). Teams with top rated offense and defense do not stay in mediocrity for long.
The Celtics are still struggling in the rebounding department, however. Hardwood Houdini's Ty Russell brought up trading for Orlando center Nikola Vucevic. I think that could work considering he won't cost that much and would be a nice front court partner to Horford. So if any change is necessary it would be a smaller scale deal for some rebounding help.
Once Thomas gets back we can hope for some sustained health here. The Celtics barely have had a decent stretch with their entire team active, so let's hope for some health. Then we can really start to ask ourselves what we have here, and if it's the type of team that can win a championship if the last puzzle piece is added.
Let  me know what your concerns are and maybe we can talk through these early struggles together. It's better for a fanbase to be optimistic than wanting to trade someone every time the Celtics lose.
---
---