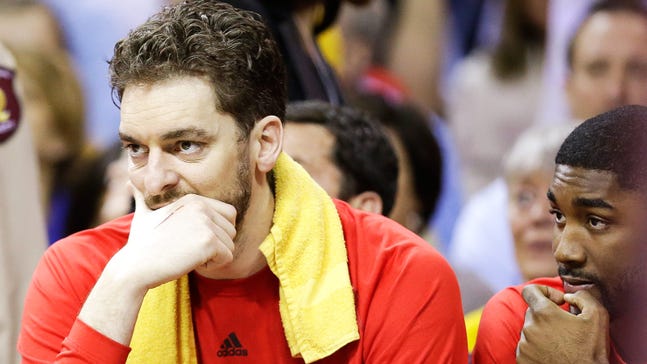 Gasol leaves Game 3 with hamstring injury, unsure of status for Game 4
Published
May. 9, 2015 9:46 a.m. ET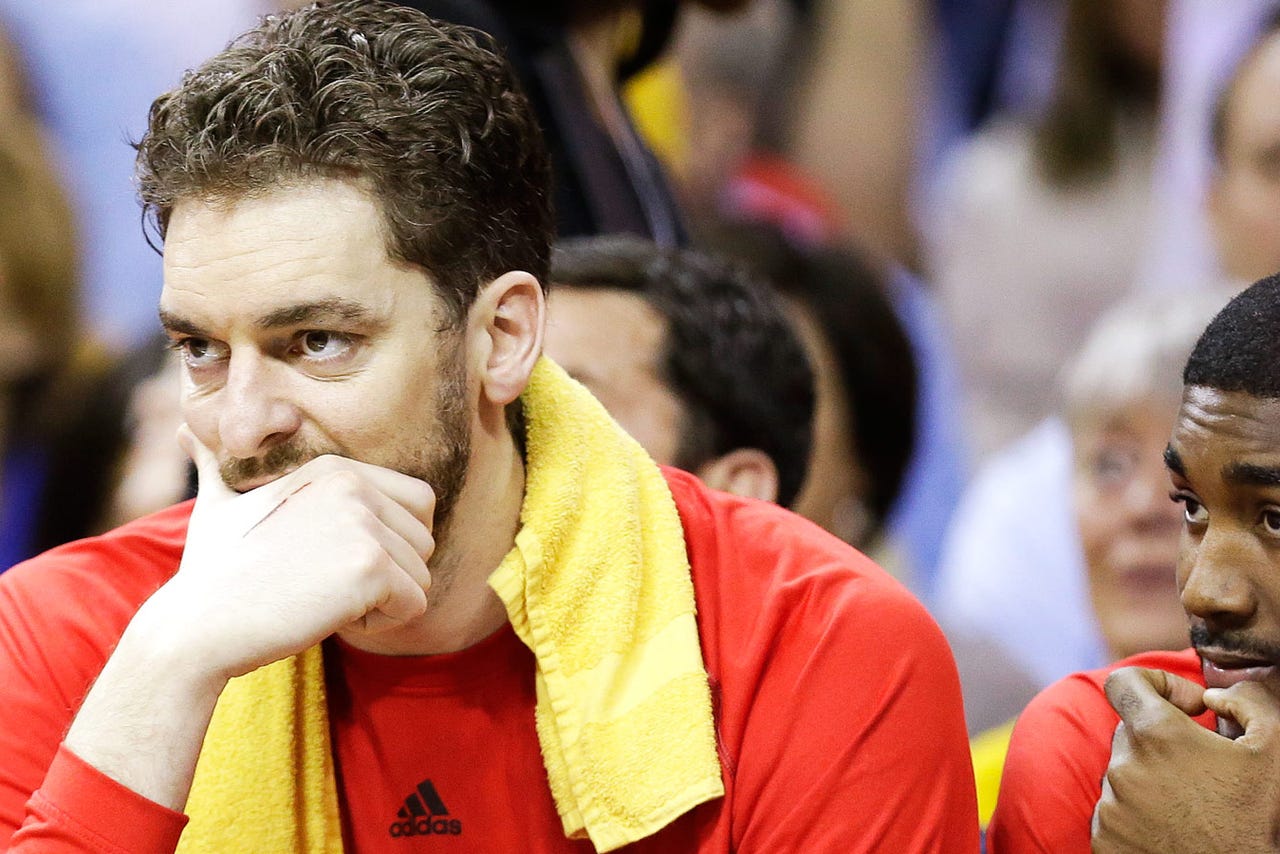 The afterglow of the Chicago Bulls' last-second 99-96 win over the Cleveland Cavaliers in Game 3 could be short-lived if the news isn't positive for power forward Pau Gasol.
Gasol left in the third quarter of Friday night's Eastern Conference playoff game with a strained left hamstring and did not return. He is scheduled to have an MRI on Saturday, and his status for Sunday's Game 4 is unclear.
"I have to do some tests (Saturday), see how bad or good it is and then proceed from there," Gasol told the Chicago Tribune after the game. "I'm just hoping that it's not a bad tear or anything like that. Hamstrings are tricky and dangerous. Just hoping for the best and trying to stay positive.
"Hopefully I'll get up (Saturday) with not much soreness and I'll go the hospital and do whatever it is I have to do to find out what I have."
Gasol, who finished with six points, four rebounds and four assists in 22 minutes, said he initially felt discomfort in his hamstring in the first quarter and tighten at halftime. He said he is scheduled to undergo treatment Saturday.
"Early in the first quarter, it started to tighten up," Gasol said. "It really bothered me. I thought it was going to loosen up and I was going to be able to push through it. The more I pushed through it, the worse it got."
---
---