National Basketball Association
National Basketball Association
Garden renovation going strong
Published
Dec. 14, 2010 12:00 a.m. ET

The renovation going on in Madison Square Garden appears to be way ahead of schedule.
We're talking about the Knicks' makeover. Not the $800-million project to upgrade the World's Most Famous Arena.
It's funny how it's worked out so far for Mike D'Antoni's surging club. The Knicks didn't get LeBron James last summer, which was supposed to ruin their rebuilding efforts, and all that's happened is that they ended up getting a new king of the city, anyway.
Amar'e Stoudemire has been hearing M-V-P chants recently, which might seem a little premature. But you've got to remember something.
"We haven't won in 58,000 years," D'Antoni said.
It only seems that long for Knicks fans, who suffered through the disastrous Isiah Thomas regime, and then had to endure two more throwaway seasons as the team worked its way out from under Thomas' mess and got enough cap space to pursue James and Dwyane Wade last summer.
Instead they got Stoudemire, probably overpaying by giving him $100 million. And from the looks of it, they had put together a team that could challenge for eighth place in the East. But it's turned out to be more than just a one-horse team, as their other notable free-agent signing from last summer, Raymond Felton, is having a career year and the Knicks are tied with Atlanta for fifth place in the Eastern Conference.
After a 3-8 start, owing largely to the fact that there were 10 new players on the team and Felton had never run this offense before, the Knicks will be going for their ninth straight win and 14th in their past 15 games against the East-leading Celtics on Wednesday in the Garden.
"The energy is back in the building," said Denver coach George Karl, after his team became the Knicks' latest victim. "Stoudemire and Felton are playing with a lot of confidence. They've been good in close games and their role players are playing better."
But it all starts with Stoudemire, who came to New York for the biggest stage in the NBA and the team's No. 1 role, neither of which Phoenix could give him. The Suns also didn't want to give him more than a 3-year, $77 million deal, fearing his knees will be an issue after that.
So far, he's been a bargain, providing leadership, especially during the bad start, along with showing the entire league that he very well might be a No. 1 star. After being the No. 2 guy in Phoenix for eight seasons, playing second fiddle to Steve Nash, he has demonstrated the ability to put a team on his back and carry it.
"You're seeing a very hungry player showing that he's very valuable, to not only the Knicks, but also to his contract," Karl said.
Stoudemire will be going for his ninth straight game in which he's scored at least 30 points. He never had more than a four-game streak when he played for the Suns. But by scoring 30 against Denver, he broke a 48-year-old team record, held by Willie Naulls, whose seventh and final game in his 30-point streak came on March 2, 1962.
You'd be forgiven for not knowing that piece of Knicks history. After all, Willie's 31 that night were slightly overshadowed by Wilt Chamberlain's 100.
All Stoudemire has done is lead the NBA in fourth-quarter scoring, at nearly eight points per quarter, while going for 26 ppg on 53% shooting and nine rebounds a night.
"I'm impressed with everything that Amar'e has done," said team president Donnie Walsh. "I don't know about New York, but I haven't had a big player like this guy in my whole time in the league. He's conducted himself as a leader, great. He's out in the community. He's very courteous to everybody. I've been impressed with him as a pro and as a guy."
Can he carry a team in the playoffs? We'll see. But it does look like he can at least get the Knicks to the postseason, something they've done only once in the last nine years.
"That's our goal," said D'Antoni. "But let's see what we're like with 50 or 60 games under our belt. We have the talent. We've got to get better. We've got to stay away from injuries. Some things have to go right for us. But it's realistic we can talk about it."
If the Knicks are being cautious, it's because they've beaten up on a lot of lightweights during their best run since the '90s. Before defeating Denver, 10 of their previous 12 wins had come against teams with losing records. The only teams with winning marks were Golden State and New Orleans, neither of whom is going very far this season.
The Nuggets game started an 18-day stretch when the Knicks were stepping up in class, getting teams like Boston, Miami on Friday, and contests before the end of the year against Oklahoma City, Chicago, Miami again and Orlando.
The first time the Nuggets played the Knicks, New York left the Mile High City on a six-game losing streak and five games under .500. Since then, the Knicks' only loss came at the hands of the Hawks, and, rather incredibly, they've won eight straight games on the road.
"They look like a totally different team than the one we played out in Denver," said Carmelo Anthony. "They've got a lot of rhythm. It seems like everyone is on the same page and doing their part. They're rolling right now."
Stoudemire you expect, because he did have a track record in Phoenix, where he won All-NBA honors in four of the last six seasons, and came to New York off a monster playoff season. But the real surprise has been Felton's All-Star level play at the most important position in D'Antoni's offense.
During five seasons in Charlotte, Felton was seen as an average playmaker at best, coming from Larry Brown's highly structured half-court sets, where he was not asked to create and struggled running pick-and-roll plays.
As a Knick, Felton has shown he's better in a faster-paced system, posting averages that are way above his career numbers. In his first five seasons, he averaged 13 ppg on 41 percent shooting and 33 percent on 3-pointers. He came to the Knicks on a two-year deal and was immediately seen as the bridge to Chris Paul or Deron Williams, both of whom will be free agents when Felton's contract expires in 2012. It's early, but Felton has started making a case to stay in town, averaging 18.4 ppg on 46 percent shooting, and 37 percent on 3-pointers. And, he's provided tough on-the-ball defense, which has been a key to the Knicks improving at the defensive end.
Even when Felton was struggling early with running the pick-and-roll with Stoudemire, D'Antoni thought he had something.
"He'll get better as we go along," D'Antoni predicted when the Knicks were struggling. "He'll get a little bit more comfortable with Amar'e making reads. He hasn't played this way in a long time. So it's going to take him awhile. But he can get us to the playoffs."
The playoffs? The Knicks? Hey, why not.
The renovation in the Garden looks to be way ahead of schedule.
---
---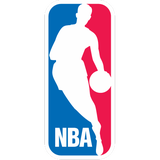 Get more from National Basketball Association
Follow your favorites to get information about games, news and more
---