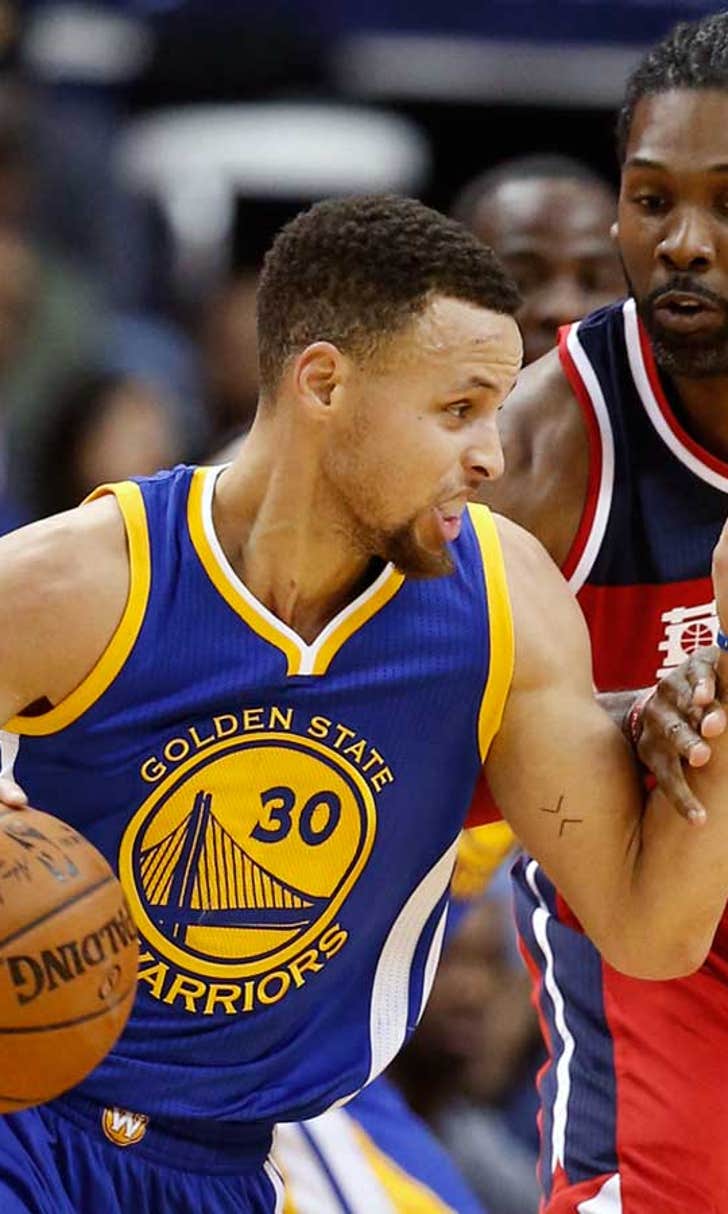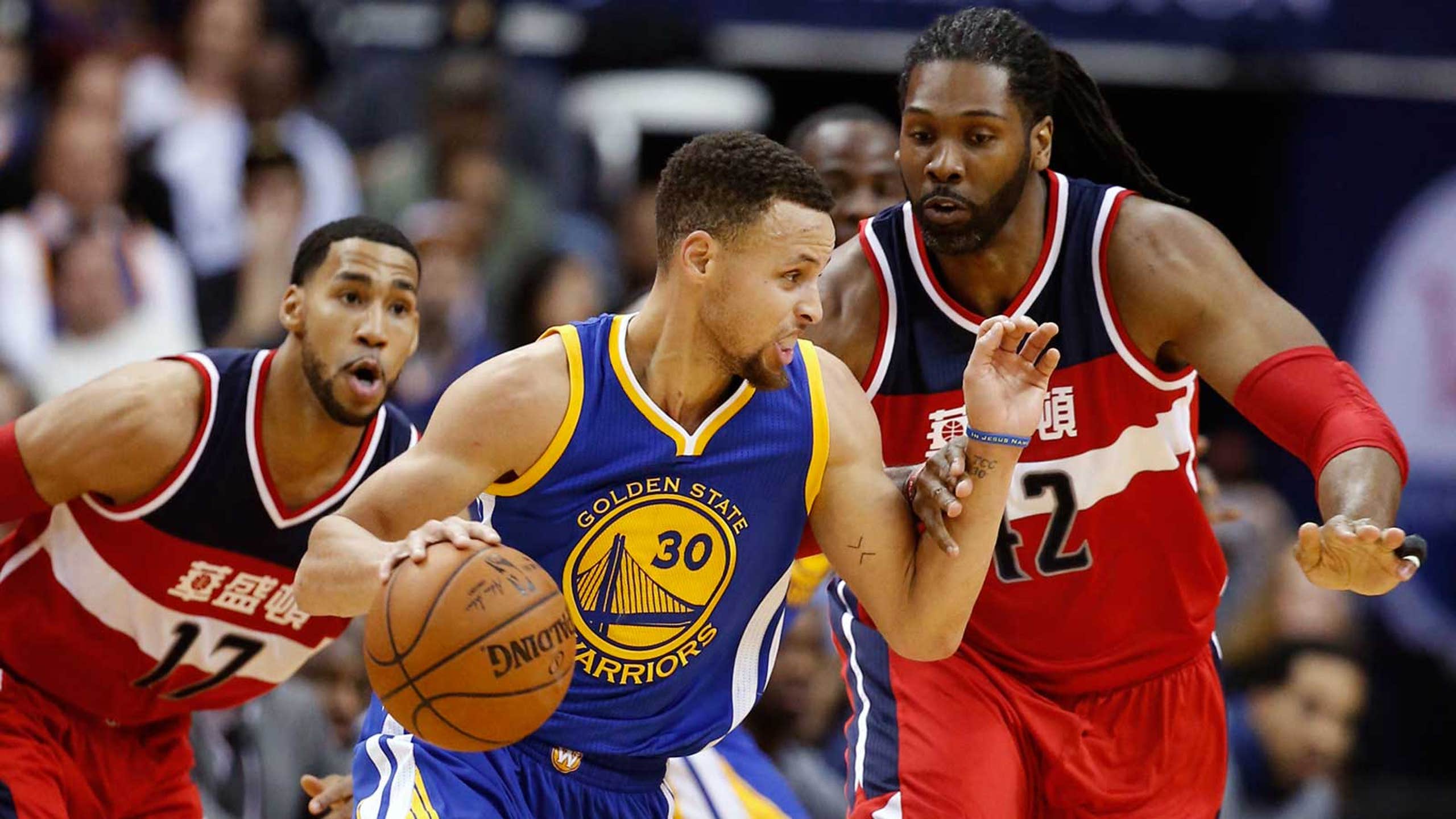 UPDATE: Stephen Curry finished with 51 points and 11 3-pointers Wednesday night, just missing the record of 12. It's his fourth time scoring 50 or more, and second this season.
Curry said tying the record was on his mind, but he didn't start popping shots just to reach it as the game got out of hand.
"I was kind of searching but not trying to force with where the game was," Curry said. "You can't mess around with the basketball gods trying to chase a record if the game doesn't call for it."
Draymond Green had his 10th triple-double of the season, a new team record, and almost no one noticed. Read more about the game HERE.
No record is safe when it comes to Stephen Curry and the Golden State Warriors.
Forget that pursuit of 72 wins for now. In Wednesday's game at Washington, Curry is currently challenging the record for most 3-pointers in a game. And it took him less than one quarter to make a run at it.
Curry scored 25 points in the first quarter, hitting 7 of 8 3-point attempts. The NBA record for 3's in a game is 12, held by Kobe Bryant and a former Golden State Warrior. Can you guess who it is? (Click here for the answer.)
---
---