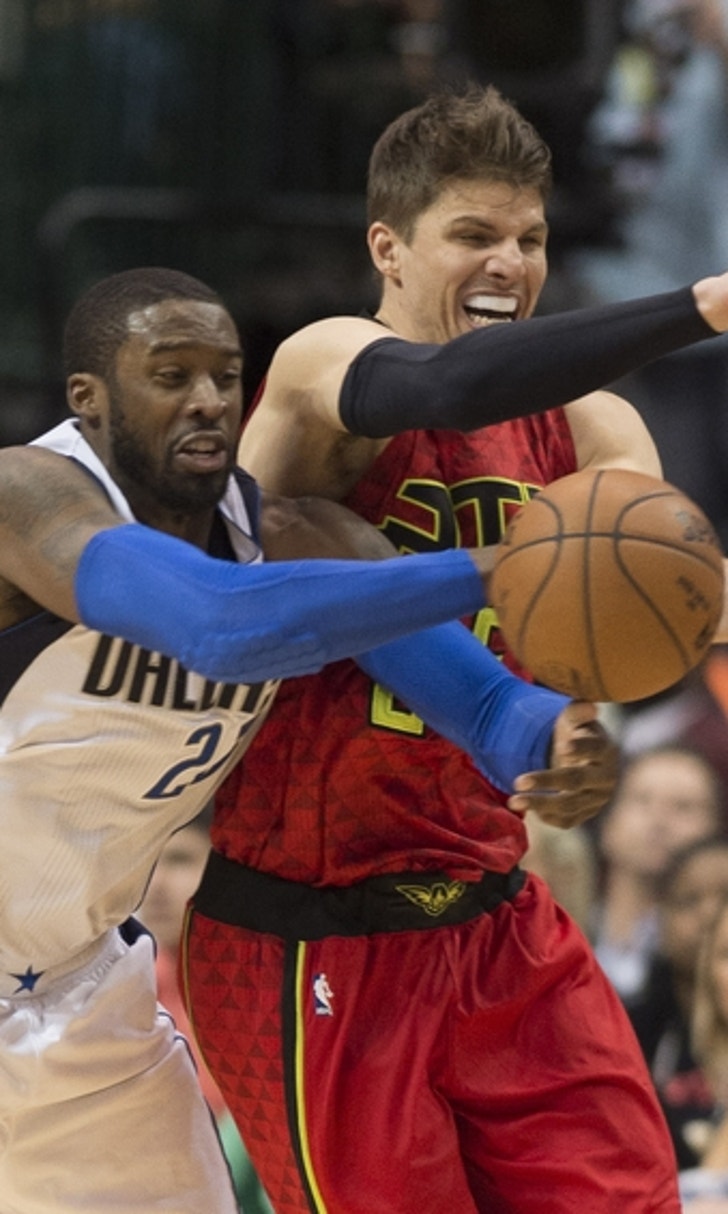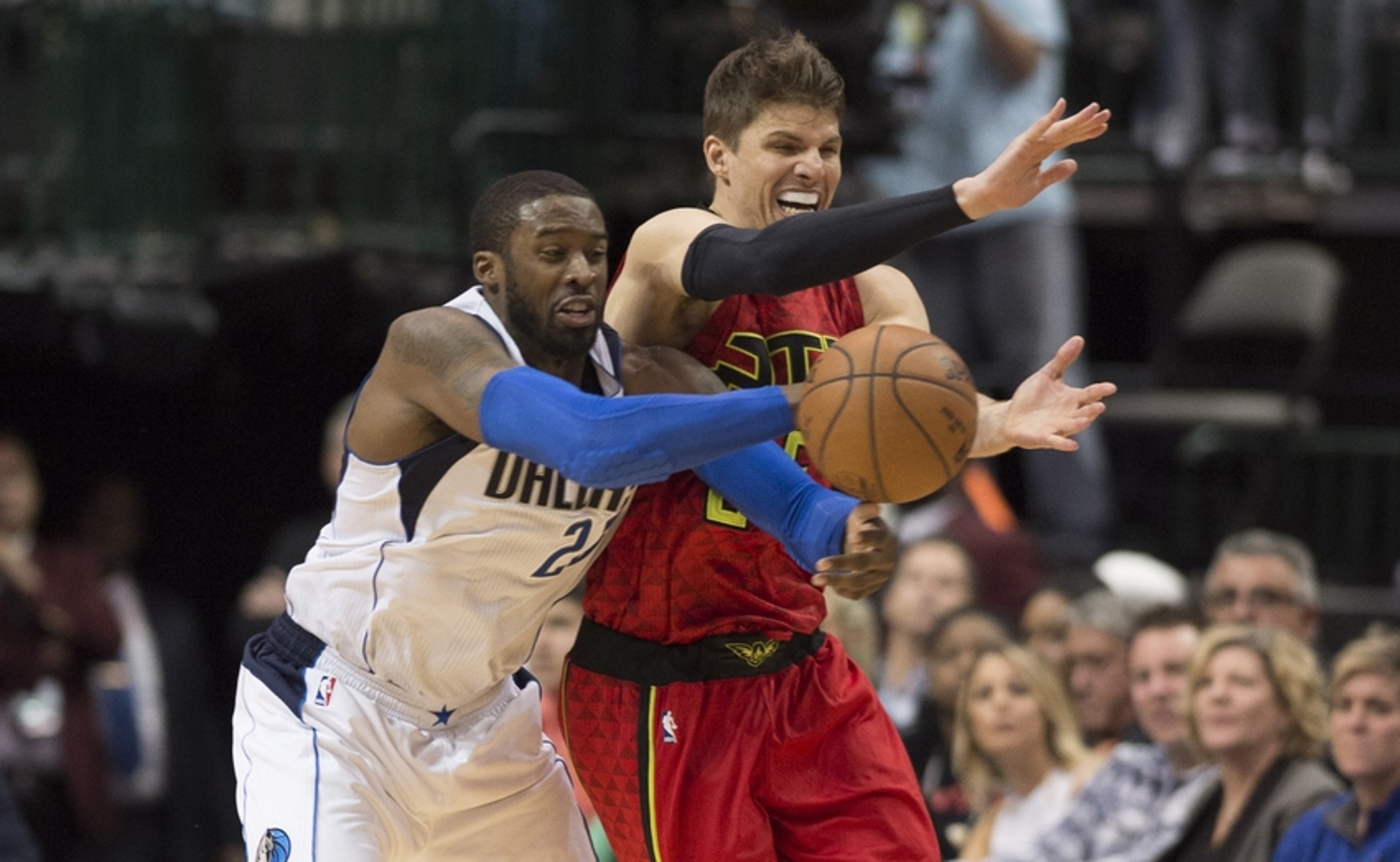 Does Wesley Matthews Make Sense For The Atlanta Hawks?
BY Fansided and Nile Goodwyn/FanSided via Soaring Down South • June 30, 2017
With the Dallas Mavericks' season being virtually over, resetting and getting future value for their current assets is a must. Could this lead to Wesley Matthews being traded to the Atlanta Hawks?
Since departing from the Portland Trail Blazers, Wesley Matthews has been nearly the same player, but under a different role. In Portland, Matthews was never anything more than the third option, with Nicolas Batum being nearly equal. Once in Dallas, he and Chandler Parsons were expected to lift the load off of Dirk Nowitzki, which they did. The tandem combined for 28 points per game in 2015-2016, but the Mavs were ousted from the playoffs in the first round.
The former playoff contending Mavs are now one of the worst teams in the league, with a 10-24 record at the time of publication, and optimism is fading by the day. Mark Cuban refuses to admit defeat, and has repeatedly refused to take his struggling team into "Tank Mode". Dirk Nowitzki is not getting younger, and at age 38, his final season is approaching.
Perhaps Cuban has made it his duty to give his longtime star a "respectable" finale. If so, he is failing miserably. Nevertheless, the team is struggling and will likely not get better. There are multiple veterans that could help teams across the league, such as Andrew Bogut, J.J. Barea, and Wesley Matthews.
Could the Atlanta Hawks save Matthews from the wasteland-like Mavericks team? Let's take a look at this potential trade.
Mavericks Receive: Tiago Splitter, Mike Scott, and an unprotected 2017 second round draft pick 
Hawks Receive: Wesley Matthews
At first glance, this is an odd trade for the Mavs. Giving away one of their best players for what looks to be two role players looks ridiculous. But, with a deeper breakdown, both teams actually would benefit from this deal.
The Mavericks are infamous for their free agency strikeouts. From their near-signing of DeAndre Jordan in 2015, to their multiple attempts at the likes of Carmelo Anthony, Deron Williams, and even Dwight Howard, their front office has shown to be willing to reach for the stars. The 2017 free agency class, which includes Stephen Curry, Kevin Durant, and Blake Griffin, is loaded, and creating as much cap space as possible to take their next shot at a marquee free agent would be ideal.
Splitter and Scott's contracts are both expiring after the season, which opens upwards of $12 million  for the Dallas front office to play with. This could potentially be enough to bring in a high-level role player, like Nikola Mirotic or Kentavious Caldwell-Pope.
Also, losing Matthews will likely help in the team's tanking efforts, which will most likely be put into full effect sooner rather than later. The draft pick is worth mentioning, as the 2017 draft is one of the deeper classes in recent history, and a pick in the late 40's could be a career role player in the making.
More from Soaring Down South
For the Hawks, Matthews would fit into the archetype carried out by DeMarre Carroll, Kent Bazemore, and Thabo Sefolosha. A wing that is above-average on defense, and can ht three-pointers at an elevated rate is valuable, but especially in Coach Budenholzer's system. The Hawks are 28th in the league in three-point percentage, shooting a disappointing 33.1 percent from behind the arc. This Hawks team is a unwanted variation from the usual play style, that shoots and defends at an efficient rate.
Matthews would be the perfect piece to throw into the Hawks' wing rotation, but this does not come without fault. His contract is massive, paying him $53 million over the next three seasons. With the salary cap going up, his contract would hopefully look much better in the future.
Also, an Achilles injury in 2015 could be an notable issue down the line. In all, Matthews' pros and cons would have to be dissected to the maximum, and hopefully the good would outweigh the bad.
Would this trade help of hurt the Hawks in the short term? In the long term? Would the Mavs be willing to make the deal? Leave your thoughts on the possible deal in the comments, and discuss it with me on Twitter @ATLpistolpete.
---
---