National Basketball Association
National Basketball Association
Clippers-Raptors Preview
Updated
Mar. 4, 2020 2:34 p.m. ET

The last time the Los Angeles Clippers faced Toronto, they scored a season low and were left searching for answers at the close of a 2-7 tailspin.
Since that night, however, they haven't been losing all that much.
Chasing their 13th victory in 15 games, the Clippers face a stiff test Sunday against a lock-down Raptors team looking to extend its season-best win streak to eight.
The Clippers (28-15) rank fourth in the NBA with 105.0 points per game and have been even better with 110.2 since Dec. 25 - all the more impressive considering leading scorer Blake Griffin has been sidelined the entire span with a partial tear in his left quadriceps.
Griffin, averaging 23.2 points, isn't expected to return until Tuesday at Indiana at the earliest.
Even with him in the lineup Nov. 22, Los Angeles couldn't get anything going in a 91-80 home loss to the Raptors (28-15). The game marked one of two in which the Clippers were held under 90 points - they also had 80 in a loss at Chicago on Dec. 10 - and they missed 25 of 32 3-point attempts while shooting 39.2 percent overall.
"We're pretty frustrated," Griffin said after scoring nine in that one. "But we can't let that frustration affect us negatively moving forward."
Los Angeles has moved on - it's 22-8 since that loss and showed a fierce level of camaraderie in a 116-88 rout of the New York Knicks on Friday to improve to 1-1 on a five-game trip.
DeAndre Jordan had 20 points on 7-of-7 shooting and earned a technical foul for defending Chris Paul after the point guard took a shot in the face from New York's Robin Lopez in the third quarter that left him with a swollen lip.
Jordan responded by shoving Lopez from behind, and after the two big men tussled again later, Jordan was whistled for the technical.
"I was just upset," said Jordan, who had 13 points and 15 boards in the first meeting with Toronto. "Chris is the smallest dude on the floor, you know what I'm saying? So we've got to protect him."
Paul held his own with 16 points, 13 assists and six rebounds. He was 1 for 8 in the first half but scored 14 in the third - perhaps fired up by the hit from Lopez.
"Chris is a competitor, so if I'm going to turn a guy on, it would probably not be him," coach Doc Rivers said of Paul, who has averaged 20.2 points and 10.8 assists with a 3.78 assists-to-turnover ratio since Christmas.
The reserves played a huge role with 56 points, and the Clippers shot 56.6 percent while going 13 of 23 from beyond the arc.
That may be tough to sustain against the Raptors, who rank fourth in the league with 96.8 points allowed per game and are coming off Friday's 101-81 home win over Miami on the 10th anniversary of Kobe Bryant torching them for that same amount by himself.
DeMar DeRozan scored 33 while Kyle Lowry added 15 and the moment of the game when he landed on a fan while chasing a loose ball and gave the woman a kiss on the forehead.
"We're just playing, man," said Lowry. "We're just out there playing with confidence. No matter what happens in the game, we're just trying to keep it smooth and not get too up or down."
DeRozan scored 21 against the Clippers in November, but he and Lowry shot a combined 6 of 27 from the field.
Toronto's seven-game streak is its longest since winning a franchise-record nine in a row from March 22-April 9, 2002.
---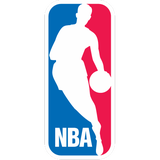 Get more from National Basketball Association
Follow your favorites to get information about games, news and more
---