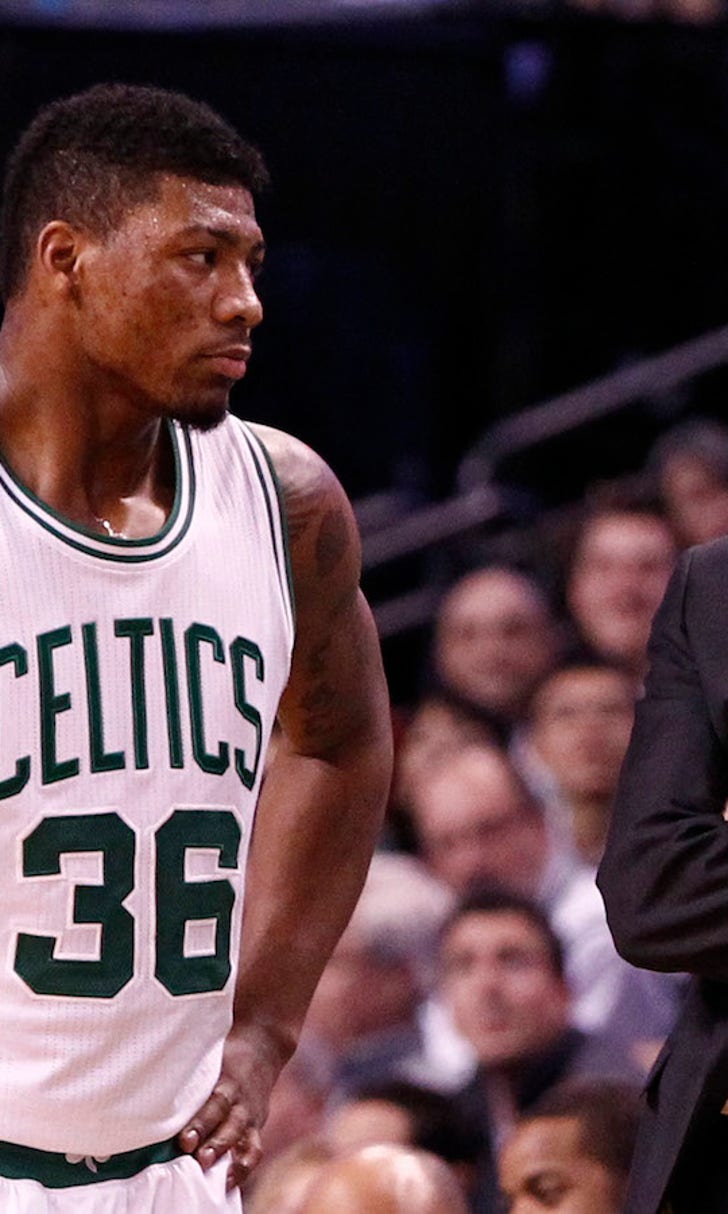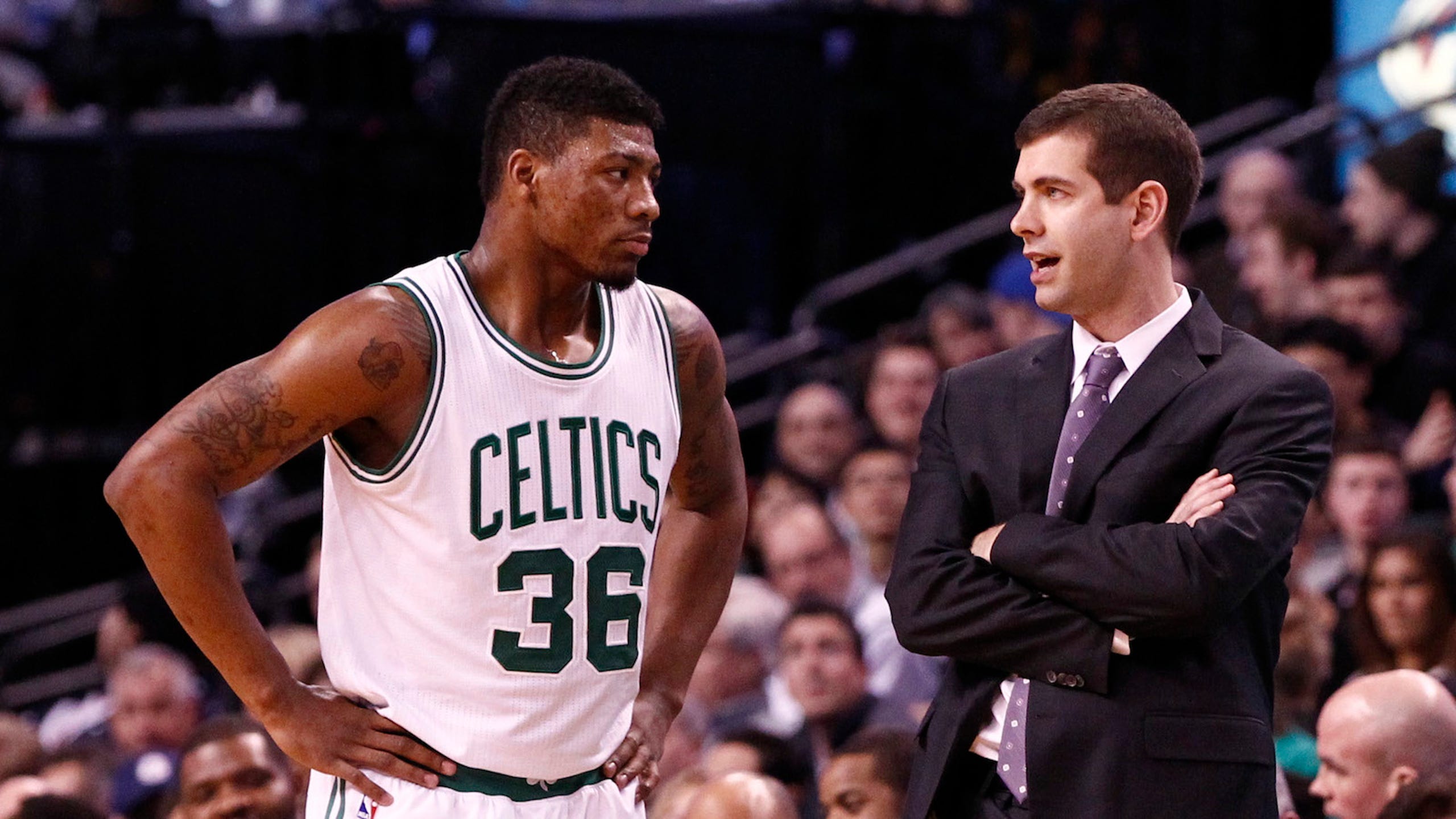 Celtics coach: Marcus Smart 'can eventually be an All-Star'
BY foxsports • May 31, 2015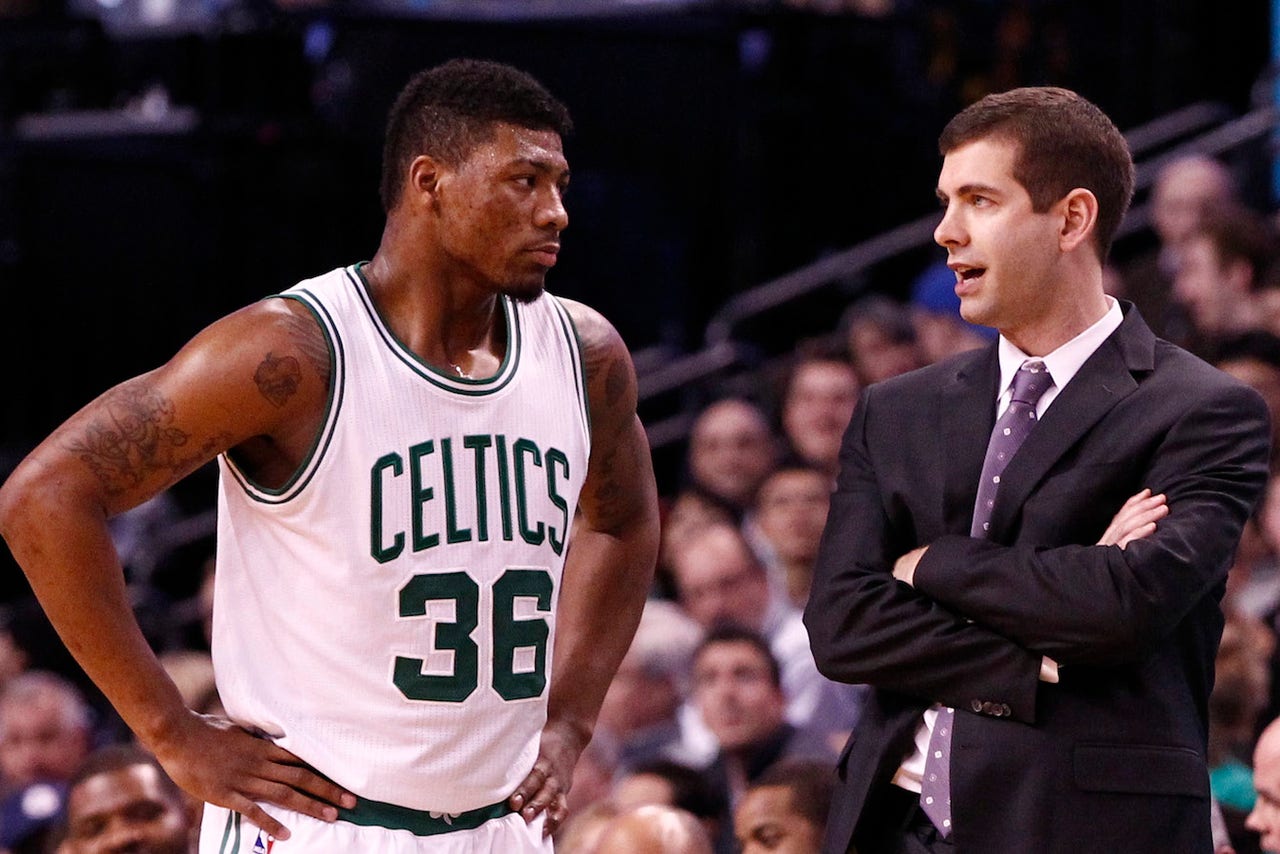 Marcus Smart's rookie season was a modest success. He established himself as one of the league's better first-year defenders in quite some time, and displayed a long-range jumper that was much better than most expected it to be. 
But not all was roses and lollipops. The Boston Globe's Adam Himmelsbach sat down with Smart to talk about his rookie year and why he'll be better than ever next season:
"He is still frustrated by his shooting percentage (36.7), and annoyed his ankle injury suffered in November never truly went away. He still thinks he should have been in the Rising Stars Challenge, an all-star game involving first- and second-year players. And he still believes he should have been a first-team all-rookie choice. 'That's just another thing that's on my book, my mind, that's keeping me going and motivated into this summer,' Smart said. And that is why, after a brief trip home to Texas to see family, he is now back in Waltham, training for several hours a day with Celtics assistant coach Darren Erman. They have worked on shooting, ball-handling and defense, and how to make proper reads coming off of pick-and-rolls. 'If he continues to work,' Erman said, 'he can eventually be an All-Star.'
This article goes in several different directions, and all of them are fantastic (Smart on his low blow punch to San Antonio Spurs forward Matt Bonner: 'I didn't have a reason to do it. I'm a lock-up defender and I believe strongly in my defense, so I don't need to take cheap shots at guys to get an edge.'), but Coach Erman's statement about Smart potentially becoming an All-Star is by far the most important.
If Boston's 2014 lottery pick climbs the ranks to become one of the league's best point guards, the Celtics will be that much closer to a championship, and their rebuild will be over much sooner than later.
(h/t: The Boston Globe)
Photo Credit: Mark L. Baer/USA TODAY Sports
---
---