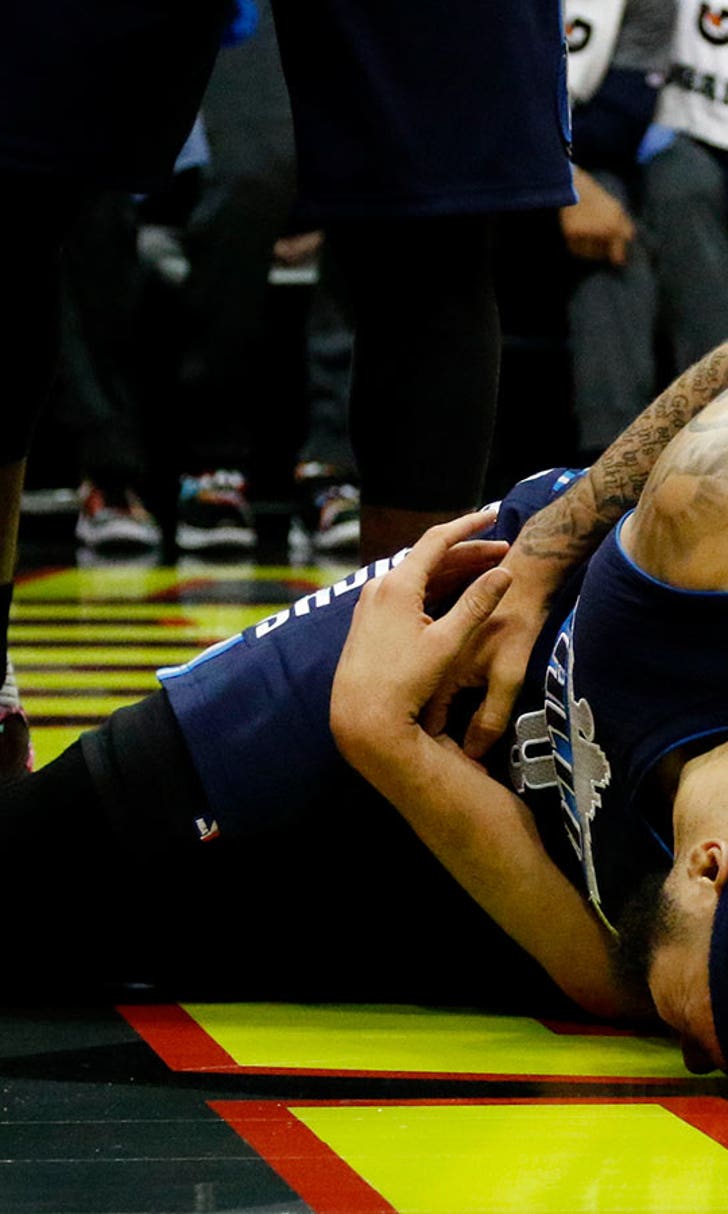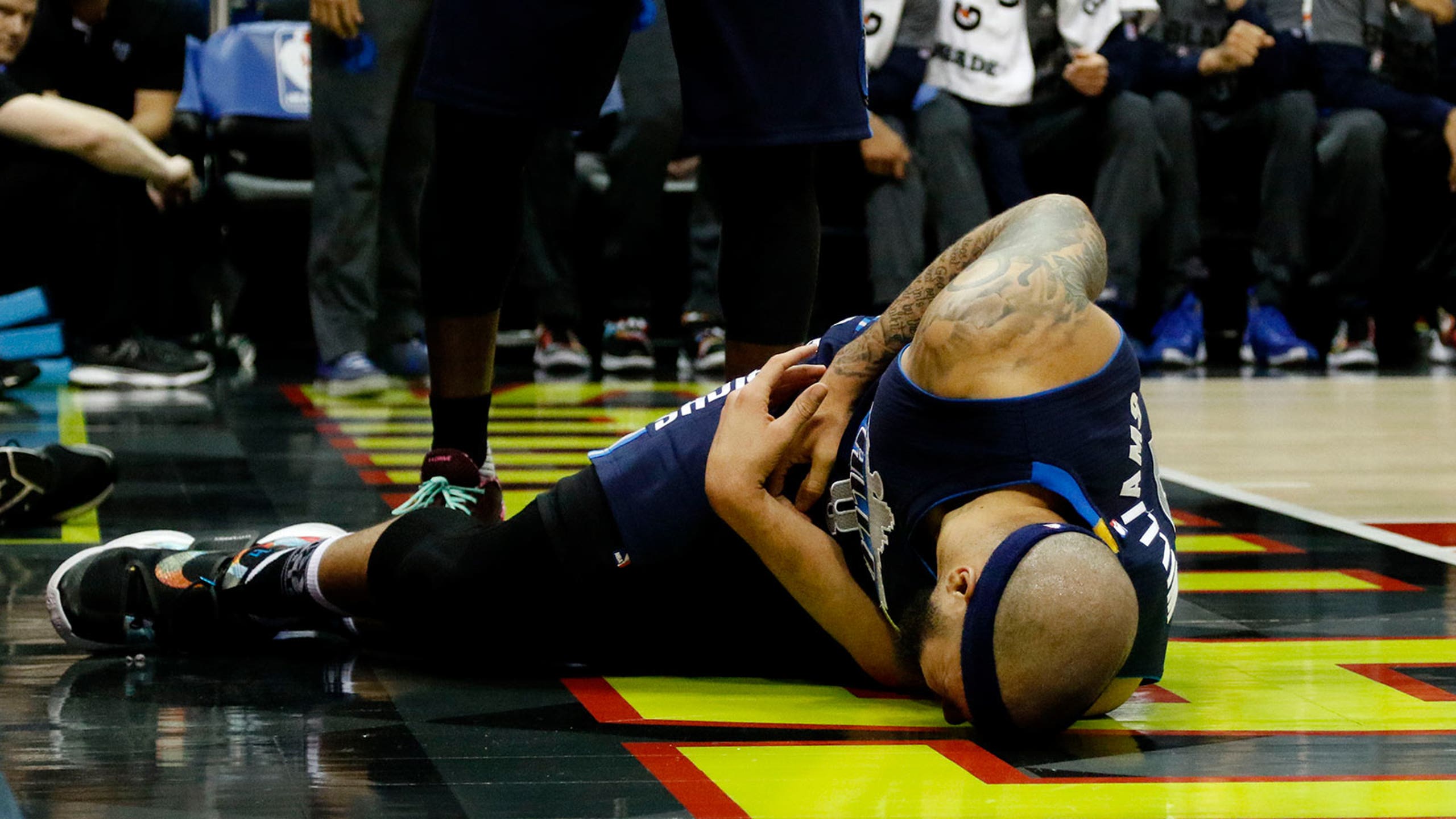 Carlisle knows Mavs could face trouble without D-Will: 'I'm concerned'
BY Jeff Caplan • February 2, 2016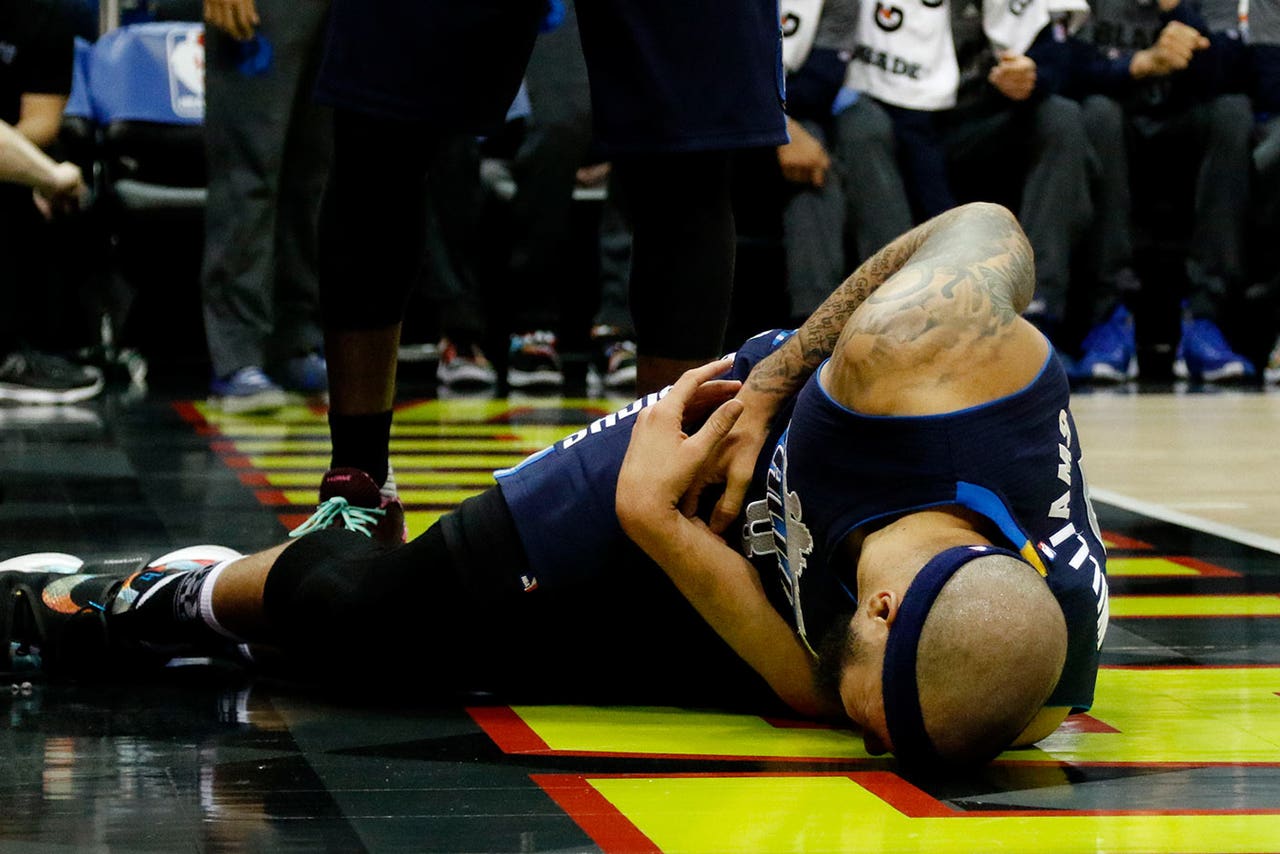 Dallas Mavericks point guard Deron Williams left Monday's game at Atlanta with a hip injury that seemed bad enough for coach Rick Carlisle to say he's "concerned."
Dallas (28-23) has just four games left until the All-Star break, but it is a critical time for the team coming off the blowout loss to the Hawks. They play at home against the Miami Heat on Wednesday, at home against the San Antonio Spurs on Friday and at the Memphis Grizzlies on Saturday. The Mavs wrap up the pre-All-Star portion of the schedule at home against the Utah Jazz on Feb. 9.
Carlisle did not sound optimistic when talking to reporters following the game, via the Dallas Morning News:
If Williams is unable to play, Dallas faces a potentially severely depleted backcourt because backup guard Devin Harris is still nursing a toe injury. He missed his fifth consecutive game Monday and Carlisle isn't sure when he'll be available.
Williams told reporters Monday night, via the Dallas Morning News, that he was in definite pain:
If Williams is out, the Mavs will rely on backups J.J. Barea, Raymond Felton and little-used John Jenkins to shoulder the load against some stout competition.
---
---