Bulls' Joakim Noah: 'I never said I want to come off the bench'
October 30, 2015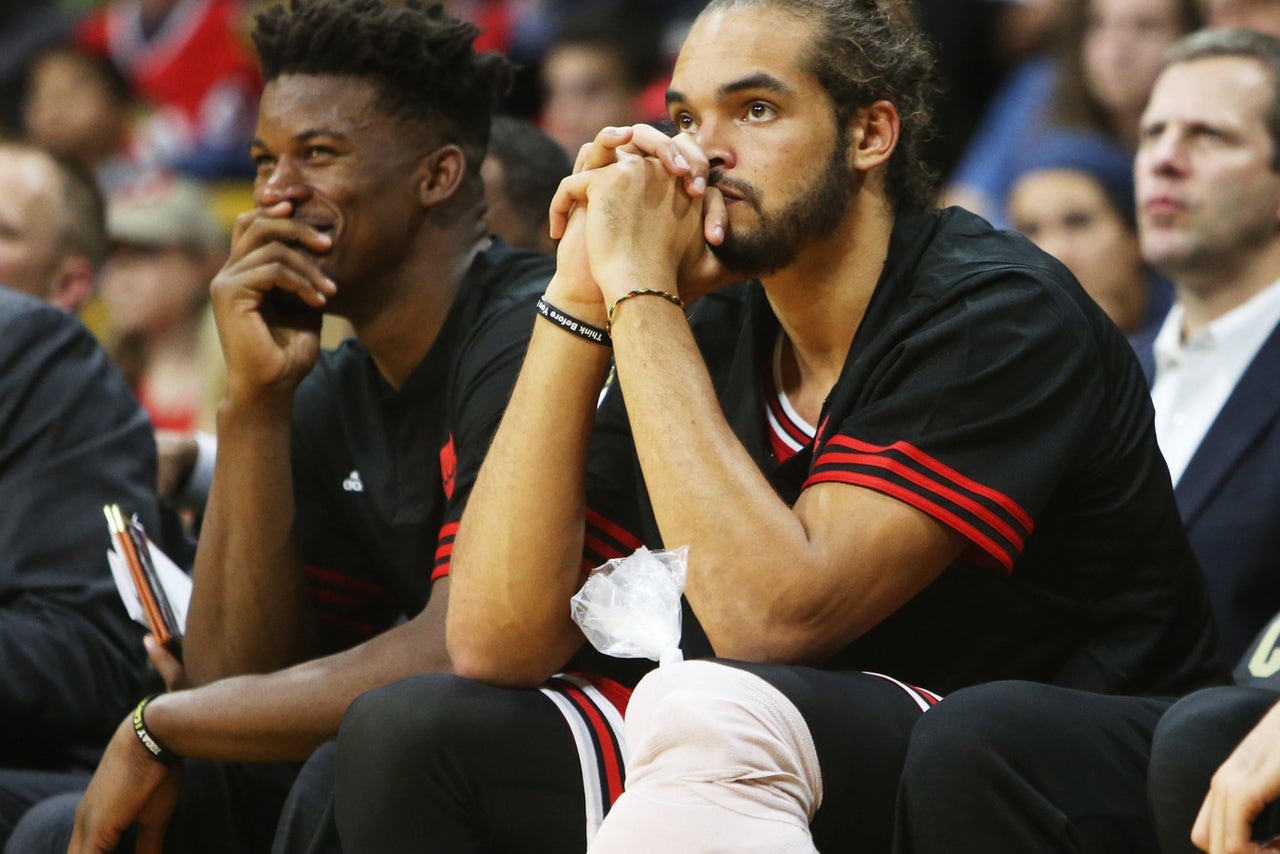 Looks like Chicago Bulls head coach Fred Hoiberg has his first public miscommunication on his hands, although if the team keeps winning it's likely to go away fairly soon.
As we all know, much has been made about Joakim Noah coming off the bench in the Bulls season opener. In an interview with Zach Lowe of Grantland, Hoiberg said it was Joakim Noah who came to him and started the conversation.
"Jo actually came to me and talked to me about that," Hoiberg said. "He said, basically, "I've always played well with Taj." He said he thought Niko and Pau played very well together, so let's go that route. It was actually Jo that started the whole conversation. He came to me. That says a lot about him.
According to Noah, however, there's an important distinction here:
This could have been Hoiberg attempting to paint one of his star players in a positive light, or it could have been a simple miscommunication. Either way, having a head coach and a player saying different things to the media this early into a new season isn't a great look. Here's hoping everyone will get on the same playbook soon. 
---
---