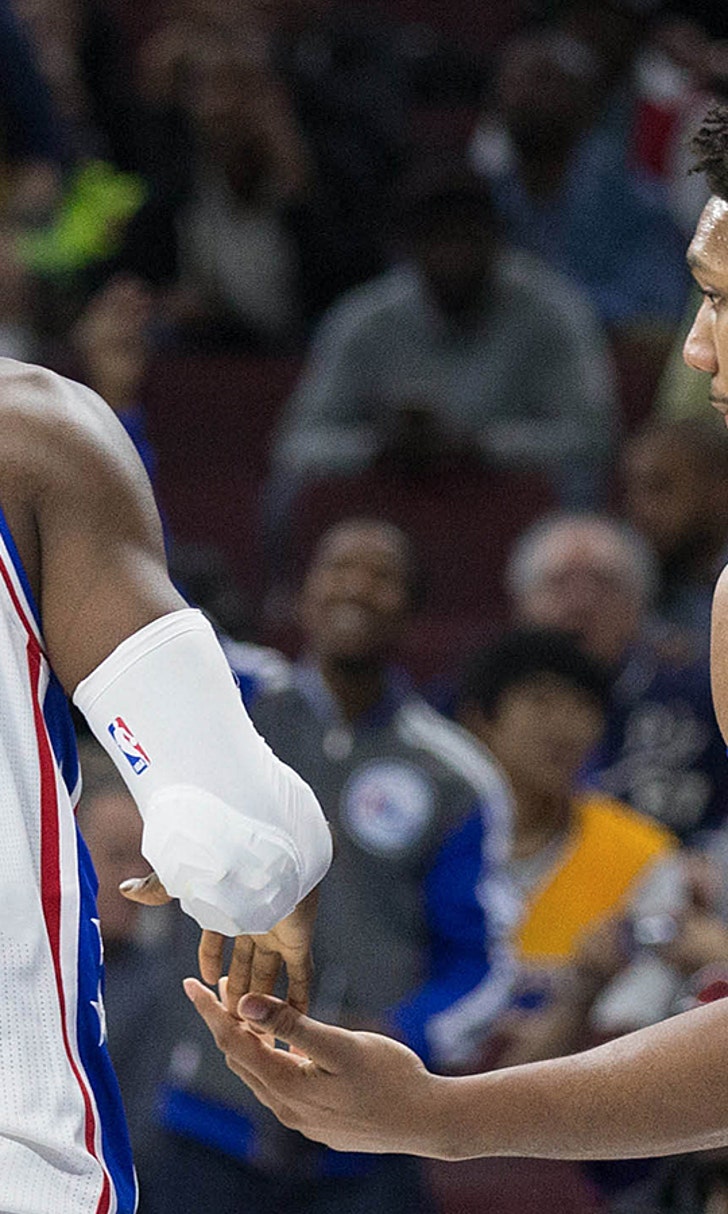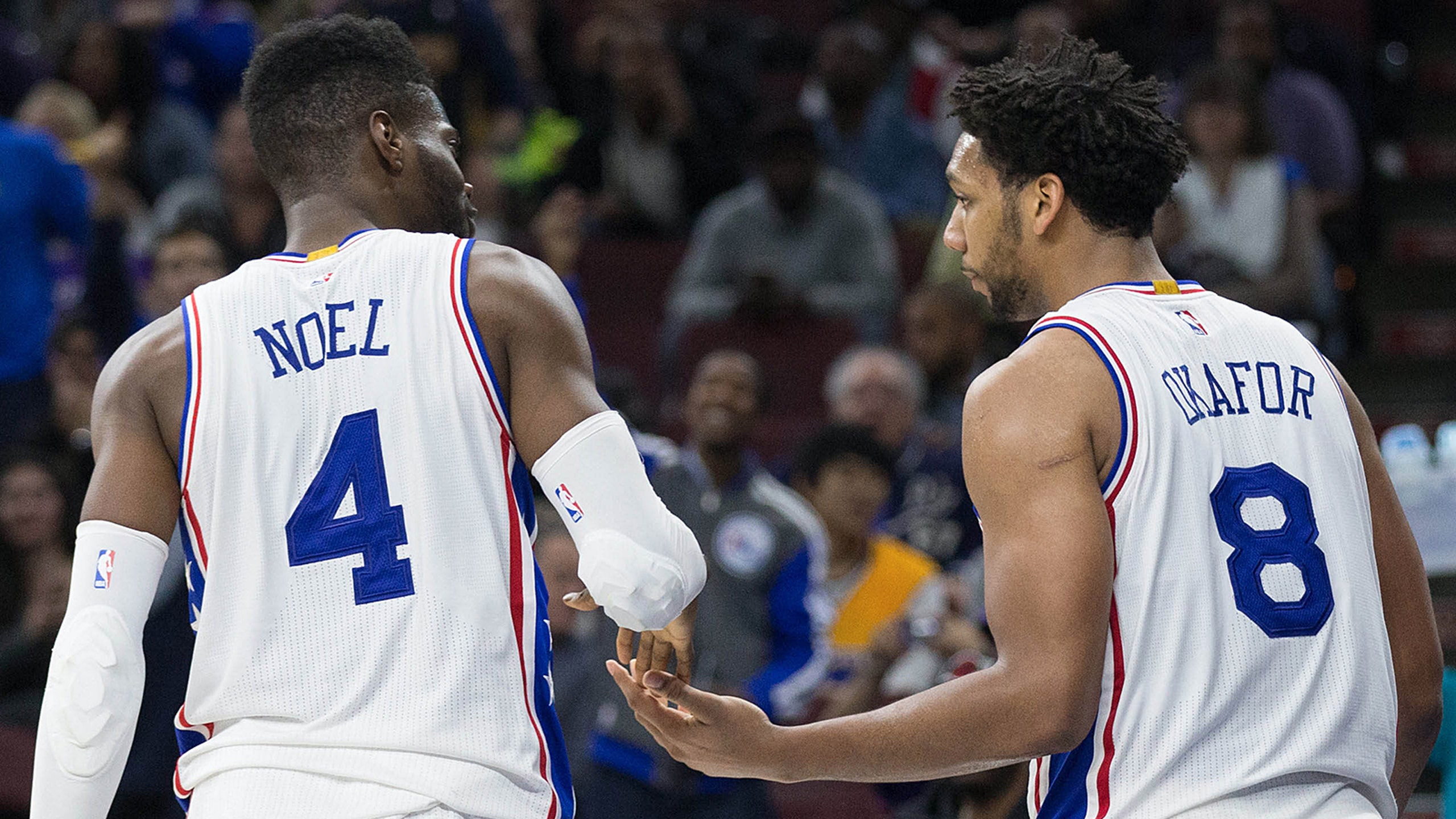 Brown: Okafor to continue at center because he can't guard power forwards
BY Brett Pollakoff • January 12, 2016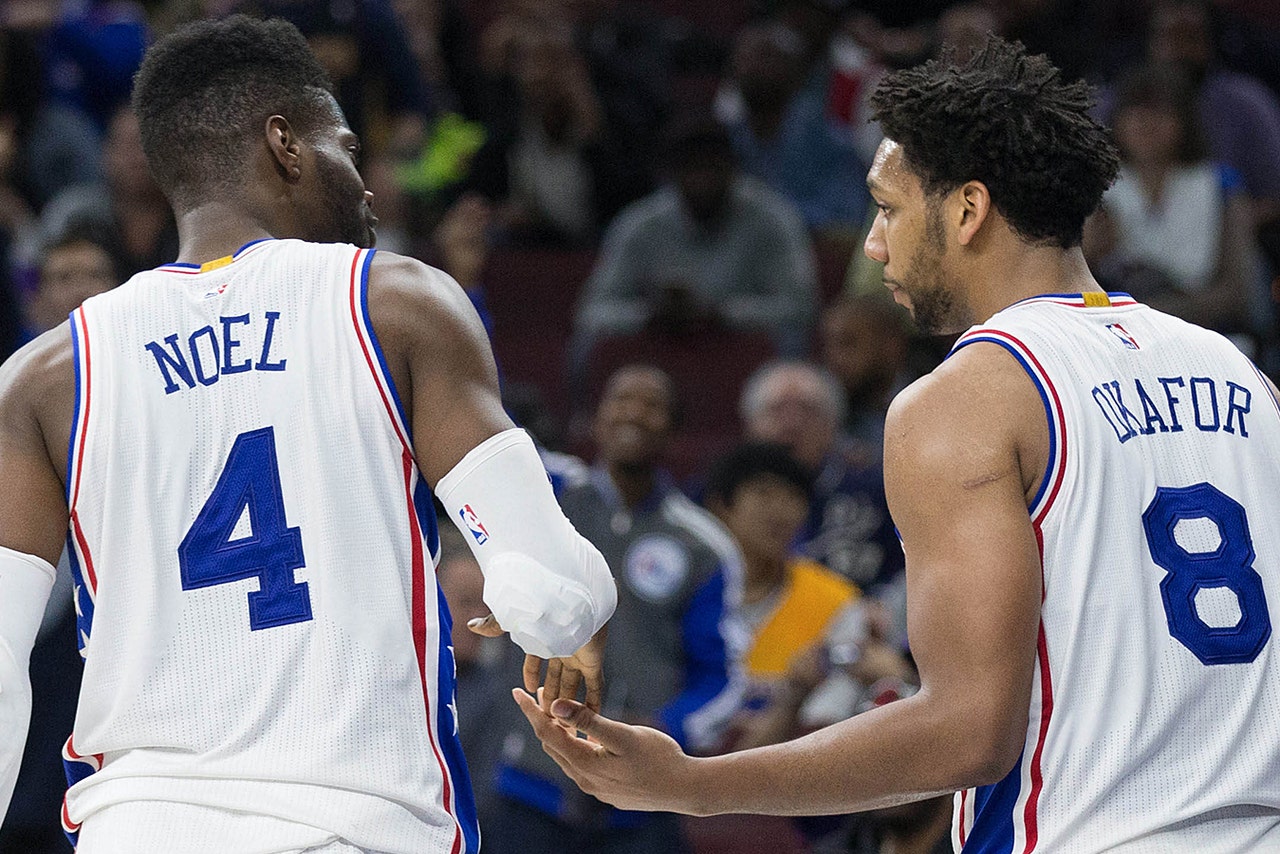 When the Sixers selected Jahlil Okafor with the third overall pick in the 2015 NBA Draft, they did so because they believed he was the best player on the board, and that's been the strategy in the front office regardless of the needs of the roster.
Okafor is best-suited to play the center position at the moment, and even though Nerlens Noel (and at some point, Joel Embiid) are capable of operating at the five, head coach Brett Brown says he needs to give Okafor the minutes at the position because of his limitations defensively.
"I don't think Jahlil can guard, chase guys [like the] Rudy Gays, Kevin Loves, I don't think he can do it and Nerlens can better do it," Brown said before Sunday's game against the Cavs, via CSN Philly. "Defensively, I think [it's] one thing for me to sit here and beat my chest about we're going to persevere and we're going to grow these two young guys. There's another thing to be too reckless and say, 'Jahlil, go guard these high flyers,' and that's never been him.
"I think foot speed and his body right now especially won't allow it. Nerlens, if he's anything, is an A-plus athlete. I think the speed factor can put out fires for us for that reason."
At some point, the Sixers will have decisions to make in terms of how the roster is constructed. But that's not likely to happen before they see what they have in a healthy Embiid, which will probably delay any serious trade discussions until some point next season.
---
---