National Basketball Association
National Basketball Association
Brewer returns to Minnesota a 'different player'
Published
Aug. 21, 2013 10:17 p.m. ET

Corey Brewer has tried everything in his career to put some weight on his 6-foot-8 frame.
He has lifted weights, changed his diet, even indulged in deep fried Snickers bars at the Minnesota State Fair early in his career to try to add a little bit of bulk to a comically skinny body.
When he returned to Minnesota on Wednesday, more than a month after signing a three-year deal worth more than $14 million with the Timberwolves, Brewer professed to being a ''whole different player'' than the one that never quite panned out here the first time around. The first sign that Brewer might not be just saying that was a little more fullness in his face.
''I'm the heaviest I've ever been,'' Brewer said, flashing a wide smile.
Brewer said he weighs 194 pounds now, not exactly Shaquille O'Neal in his final few seasons in the league. Considering he weighed just 180 in his first few seasons in the league, that's a pretty significant change. And that's not the only thing that's different, he said.
When the Timberwolves lost Andrei Kirilenko to Brooklyn, they found themselves in desperate need of a solid perimeter defender to help a team short on defensive stoppers up and down the roster. That's always been Brewer's forte, but he's also confident that he returns to Minnesota a much more accomplished player on the other end of the floor.
''I know how to get my shots,'' Brewer said. ''I know what not to do and what to do. So I feel like I'm a better player.''
The Wolves chose Brewer with the No. 7 overall pick in 2007, hoping a player who helped Florida win back-to-back national titles would be able to step in and give them some scoring punch at shooting guard in addition to stingy defense on the perimeter. But he shot just 19.4 percent on 3-pointers as a rookie and never was able to score with any consistency before the Wolves traded him to New York in 2011.
Things didn't work out with the Knicks, either, and Brewer wound up as a bit player on the Dallas Mavericks' run to the title later that season. Once he landed with the Denver Nuggets and coach George Karl's free-flowing, up-tempo system, Brewer started to figure some things out.
His shooting percentages overall didn't climb all that dramatically, but Brewer became a big-time threat in transition and, with some coaxing from Karl, started to find places on the floor where an erratic jumper started to flourish. He shot a very respectable 38 percent on corner 3-pointers and found the discipline to keep shooting from those spots rather than force things from areas on the floor where he was less effective.
''I'm a lot better. I'm a lot more consistent,'' he said. ''I know what I can do and I can't do. I know how to get my shots. And I feel like I've been making it work the last couple years.''
Whether he starts or comes off the bench in Minnesota, Brewer will very likely find himself on the floor late in games to take on the opponent's best offensive player on the perimeter. That means he will likely be playing alongside Kevin Love, Nikola Pekovic and Kevin Martin, three players who figure to get the vast majority of shots when they're on the floor.
At 27 years old, Brewer is just fine with that. He doesn't have to be a go-to scorer. And even though he is no longer playing for Karl, he will still be heeding his former coach's teachings - do what you do well and don't force anything else.
''It took me a while, but it was easy once I got to Denver and coach Karl put me in the system,'' he said. ''I knew I was going to get my shots and so that's what I've worked on.''
---
Follow Jon Krawczynski on Twitter: http://twitter.com/APKrawczynski
---
---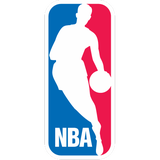 Get more from National Basketball Association
Follow your favorites to get information about games, news and more
---