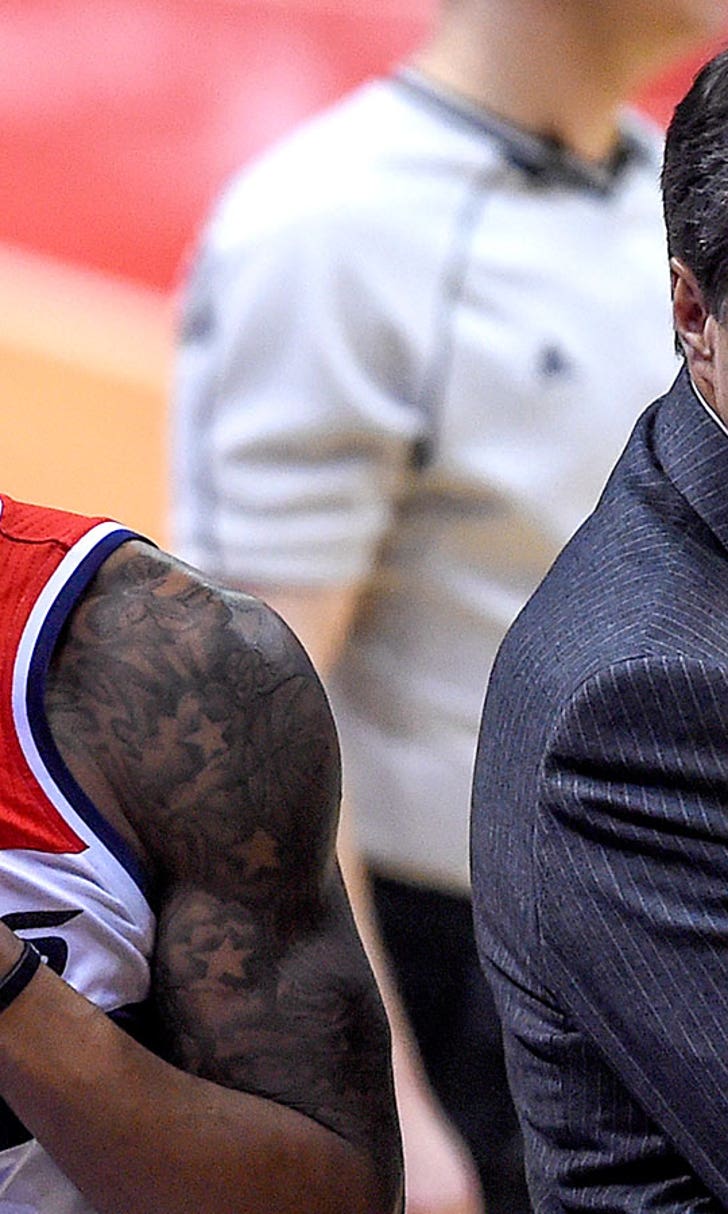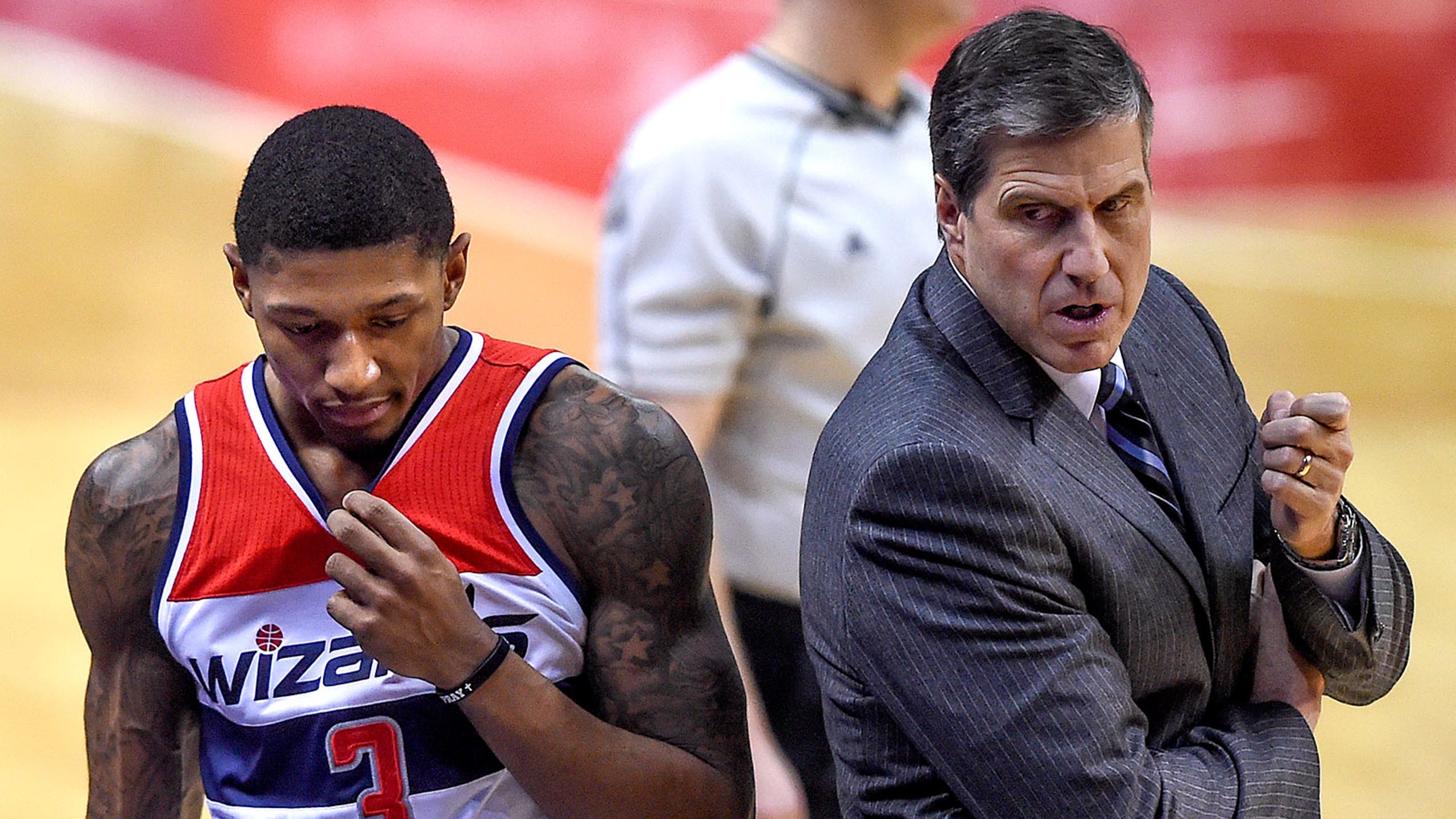 Bradley Beal dunks in return, all is right with the world
BY foxsports • January 14, 2016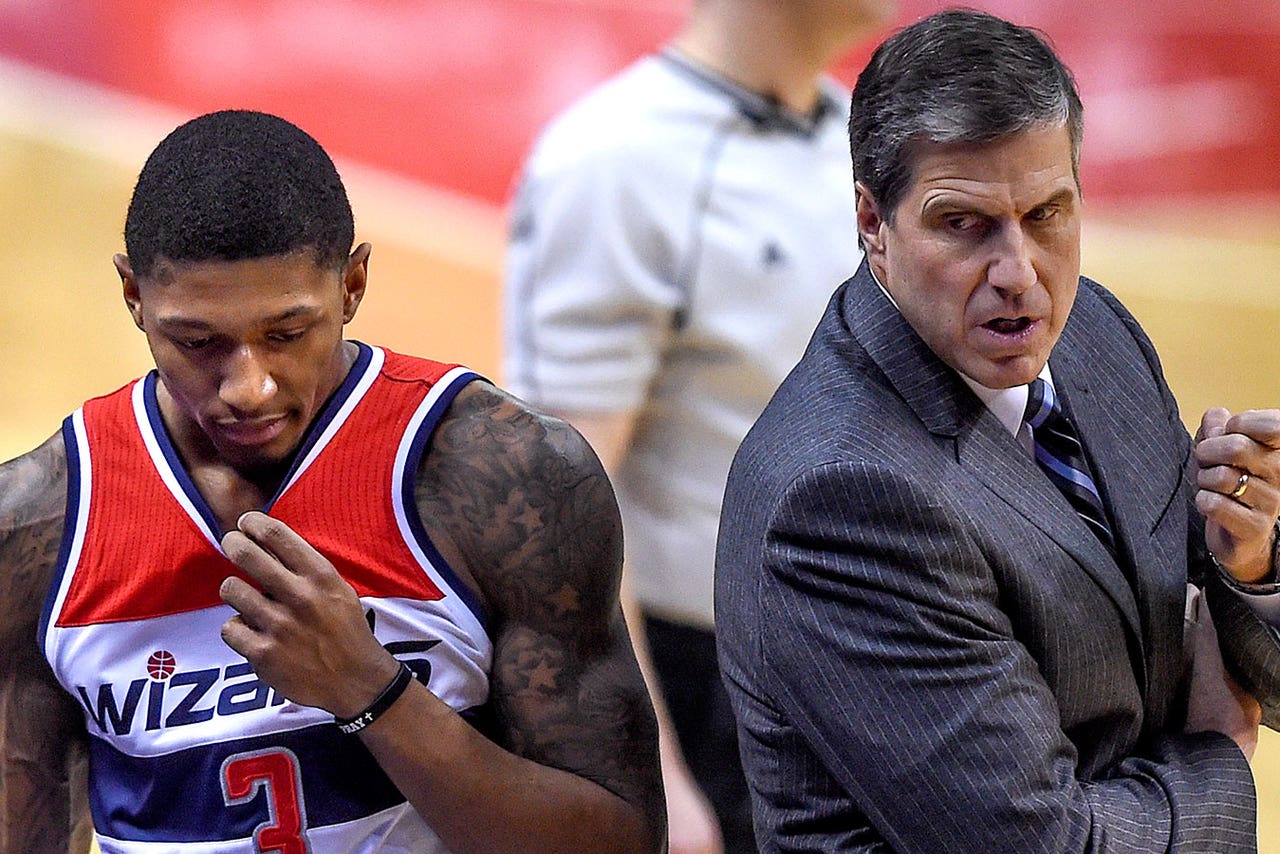 "The Washington Wizards are back, baby!" would be George Costanza's reaction to last night's win if he liked the NBA and were a real person. 
Bradley Beal returned to the team's lineup after missing about a month with a leg injury, and produced 11 points in 22 minutes off the bench. It was a great sight to see for everyone in Washington D.C., but not so great for the Milwaukee Bucks:
Beforehand, it was unclear if Beal would give it a go or delay his return until Friday night's game in Indiana. 
Thankfully, he suited up. And the team could not have been more excited to hear the news. 
Beal is Washington's second-best player and a rising star whose three-point range, improving ball skills and tight defense combine to make him an invaluable contributor. 
It shouldn't be too long before he's at full strength, and the Wizards are once again a feared competitor in the Eastern Conference. 
---
---