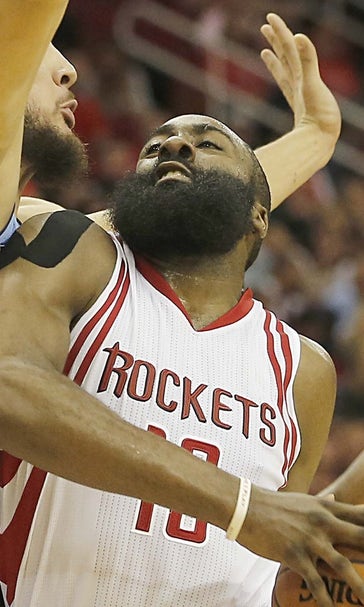 Biggest overreactions to first batch of NBA games
October 29, 2015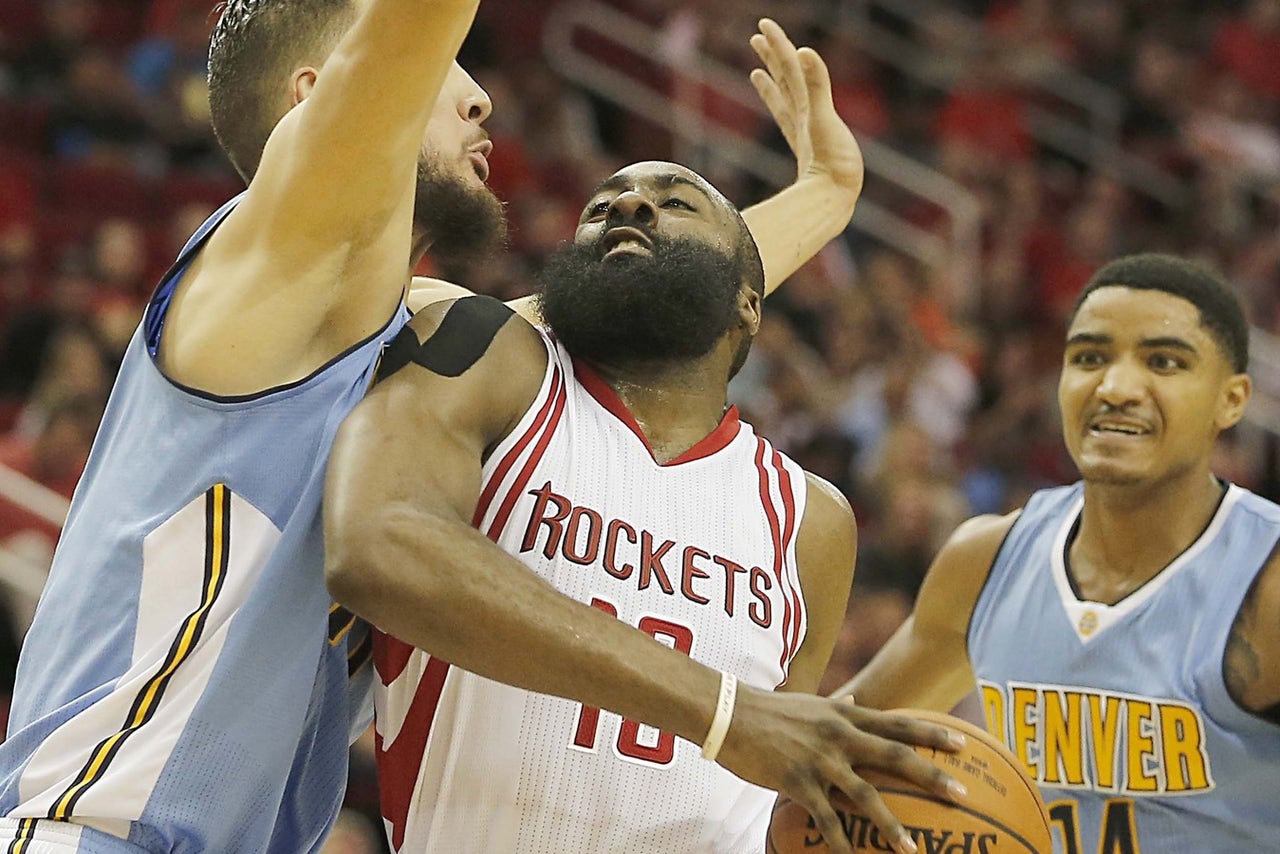 By David Kenyon
The first big night of the NBA wrapped up on Wednesday after 28 teams took the court, and Overreaction Thursday is in full force. But let's slow down. Say it with me, everyone: It's been one game.
Championships are neither won nor lost in October, while statues are not erected or ripped down following the first outing of the season.
Houston Rockets Are Doomed

James Harden shot 6-of-21 from the floor, including an abysmal 2-of-12 mark from three-point range. Ty Lawson only had six assists over 37 minutes of action. Despite forcing 21 turnovers, the Rockets lost by 20 points to the lackluster Denver Nuggets. All of these things are true.
Slow your roll, cowboy. Trevor Ariza had an atypical shooting night, burying just one of his seven triples, and Dwight Howard was serving a one-game suspension. Denver abused Houston at the rim, but that won't happen when D12 is in the game. Don't get too excited, Rockets detractors.
Ricky Rubio: All-Star Point Guard
For whatever reason, Rubio's name is scattered among trade rumors. The Minnesota Timberwolves shouldn't move the talented point guard, but let's not get ahead of ourselves. Rubio shredded the Los Angeles Lakers for a career-high 28 points and dished 14 assists. He had an outstanding night.
However, this is the Western Conference. Good luck topping Stephen Curry, Chris Paul, Russell Westbrook, Damian Lillard. Rubio has steadily improved, and the 25-year-old is becoming a second-tier point guard in the league. Let Rubio reach the next level on his own time.
New Orleans Pelicans Are Overrated
So much for the offensive guru in new head coach Alvin Gentry, right? Where's this MVP-caliber Anthony Davis, huh? The Pelicans have lost their opening two games 111-95 and 112-94, the latter of which against a tremendously shaken up Portland Trail Blazers squad. Davis has connected on just 14 of his 37 shots.
But there isn't an NBA roster more affected by injuries than the one in New Orleans. Tyreke Evans is sidelined, Jrue Holiday is on a minutes restriction, Omer Asik is on the shelf. Be patient with the Pelicans.
Jahlil Okafor Has Arrived
"This is Eric Lindros, Jim Thome, Donovan McNabb and Allen Iverson,"Marcus Hayes of the Philadelphia Daily News said of Okafor. After all, the rookie poured in 26 points, grabbed seven rebounds and swatted two shots in his NBA debut. Let's pump the brakes, partner.
Okafor will probably win Rookie of the Year. As long as he stays healthy, Okafor will handle a high volume of touches, regularly score 18 points and contribute on the glass. The Duke product absolutely has the talent to etch his name into Philadelphia lore, but it's been one game. Slow down.
New York Knicks Have Figured It Out
The 2014-15 season was the worst campaign in the Knicks illustrious history. Carmelo Anthony missed the second half of the year due to injury, and New York just didn't have the pieces to recover. But after adding Robin Lopez, Kristaps Porzingis, Arron Afflalo, Jerian Grant, Kyle O'Quinn and Derrick Williams, the Knicks are back!
Porzingis tallied 16 points and five boards in his first career NBA game, Williams racked up 24 points and Jerian Grant ended with 10 points, five assists and three steals. New York accomplished a terrific 122-97 victory over the Milwaukee Bucks while receiving just 11 points from Carmelo and Afflalo sat out. Just wait until the duo is rolling.
Wow. Needed two paragraphs to fit in the hype train. Williams won't score 24 again. The rookies will struggle. Carmelo will revert to his ball-stopping ways when things get tough. The Knicks are better. The Knicks could make the playoffs. The Knicks are not back.
More from Sportsnaut:
---
---