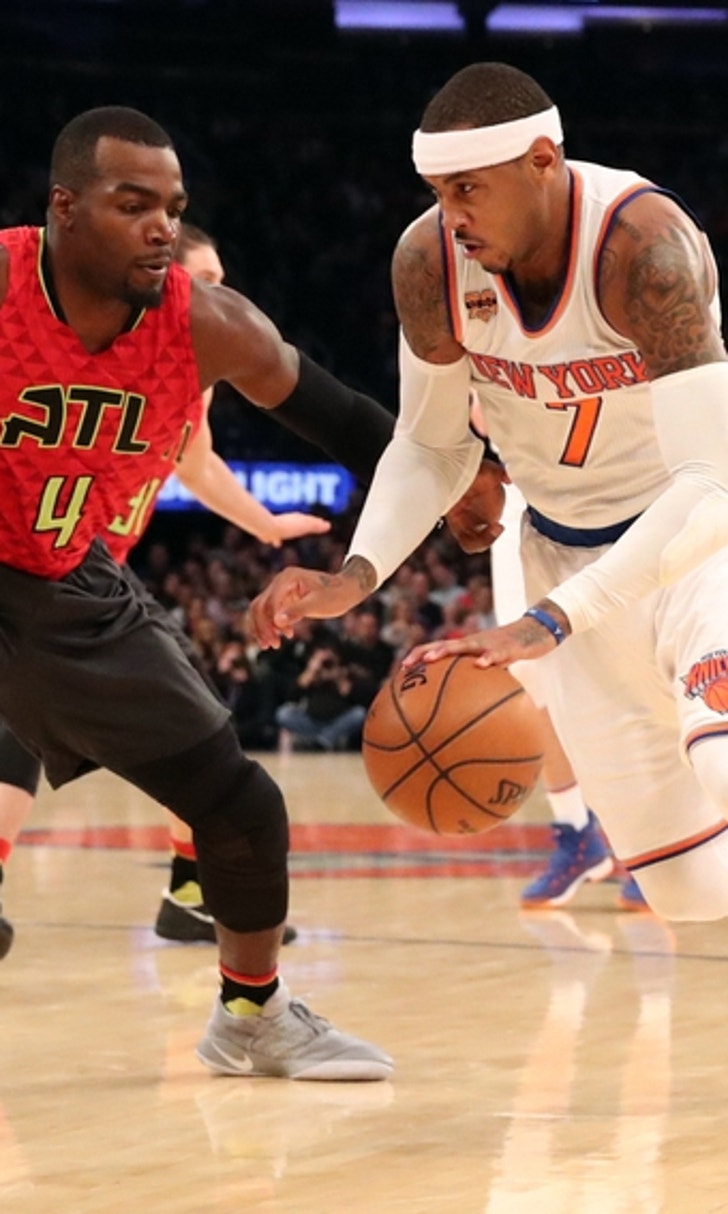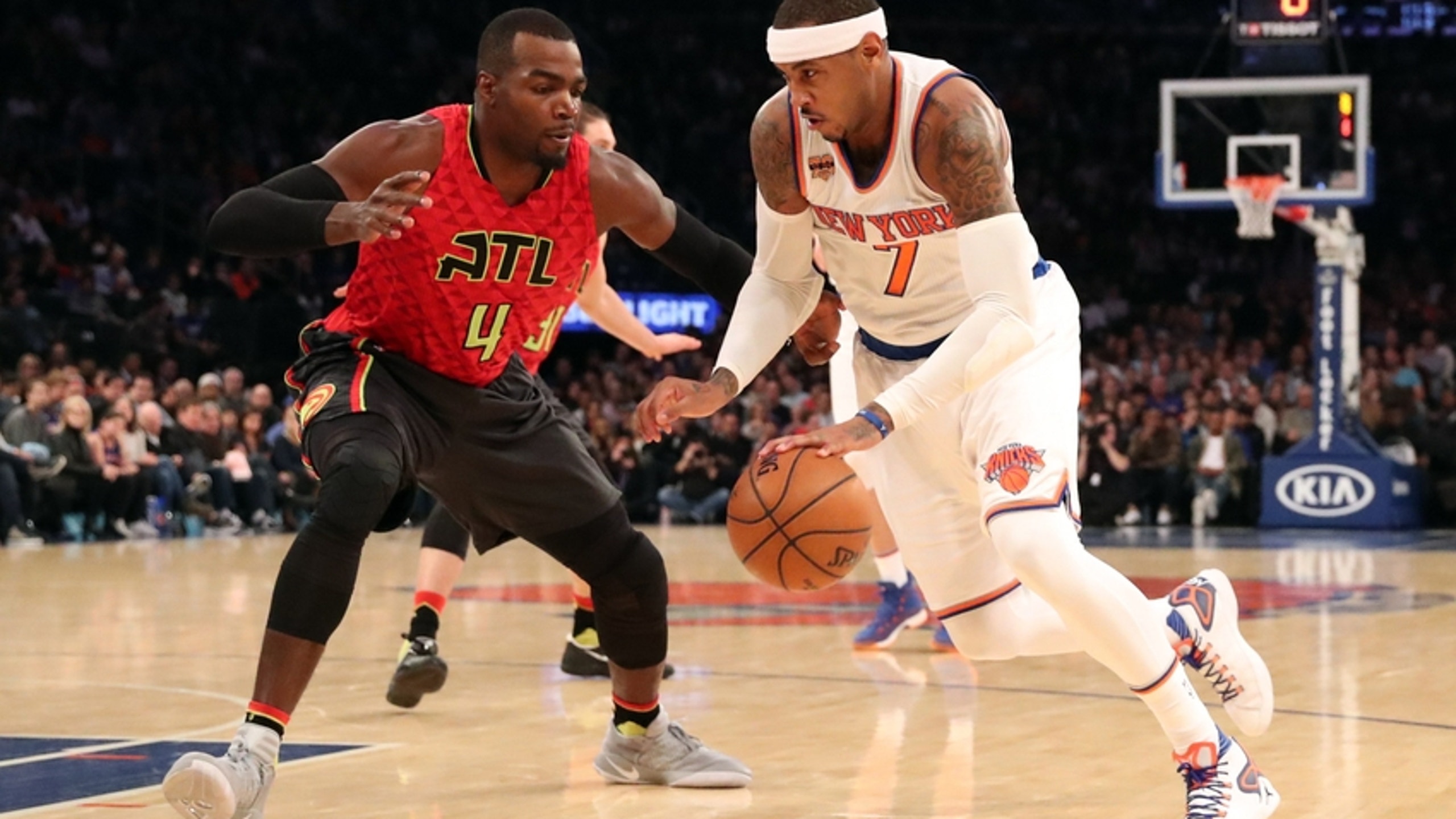 Atlanta Hawks Game Preview: Dec. 28 New York Knicks
BY Fansided and Andrew Snyder/FanSided via Soaring Down South • December 28, 2016
The Atlanta Hawks return to Phillips Arena tonight to take on the New York Knicks. Can they take advantage of this three-game homestand?
The Atlanta Hawks (15-16) are still a confusing basketball team. The last two weeks have been particularly confusing. Over that time period, they've got wins over the Toronto Raptors and Oklahoma City Thunder. They've also got a pair of losses to the Minnesota Timberwolves.
Predicting what the Hawks will do in a single game is nearly impossible. Tonight they'll face an opponent that's almost as confounding as they are. The New York Knicks (16-14) come to Phillips Arena tonight, in search of some consistency of their own.
I'd say they're overachievers. For this team to be two games over .500, and the 5th seed in the Eastern Conference, is pretty amazing. Remember when we all giggled at Derrick Rose calling these Knicks a "super-team"? Those were good times.
Call me crazy, but I didn't think assembling a group of players that peaked in 2009 was a solid team-building strategy. Rose has been fine, if unspectacular. He's never going to be the player he was during his MVP season, but he's giving the Knicks just enough this season. Joakim Noah has been as injured as I'd feared, but it hasn't hurt them. He's back on the court now and playing relatively well.
More from Soaring Down South
The interesting thing about this season for New York is that Carmelo Anthony is no longer their best player. He's been solid, to the tune of 22.7 points per game on 42.7 percent shooting and 34.7 percent from three-point range, but there's a new sheriff in town. Whether Melo knows it or not, Kristaps Porzingis is the new face of the Knicks.
Porzingis has avoided a sophomore slump in glorious fashion. He's averaging 20 points per game on 45.5 percent from the field and 40.3 percent on three-pointers. He's attempting 2.9 fewer shots per game than Anthony, which is insane. This kid needs to be taking 20 shots per game.
These two teams have played once this season. On Nov. 20 the Hawks went into Madison Square Garden with a 9-3 record. They would lose that game, and fall into a tailspin. Things have changed drastically since that first meeting.
Anthony was the star of the show in that game. He had a game high 31 points. Porzingis did his part, finishing with 19 points and 11 rebounds. Dwight Howard took advantage of New York's center problems, he recorded a double-double, with 18 points and 18 rebounds.
A trend during Atlanta's recent struggles has been an inability to make three-pointers, while allowing their opponent to shoot a high percentage from outside. That was a problem during their first meeting with New York. Atlanta shot 6-for-21 from outside, while New York shot 10-for-27.
The game was tightly contested throughout most of the first half. A 12-0 run in the third quarter gave the Knicks a 65-51, which Atlanta failed to chip away at. The Knicks would win 104-94.
Tonight will be their second meeting of the season, and they'll end up playing three times over the next month. These games could be crucial, as both teams will likely be fighting with one another for playoff positioning late in the season.
If the Knicks are making three-pointers at a high level do the Hawks have a enough firepower to stay with them? Atlanta's shooting struggles this season have made their "pace and space" offensive attack from 2014-15 just a distant memory. Their offense is ranked 23rd best in the NBA, scoring 104 points per 100 possessions.
The Hawks are shooting 32.8 percent from three-point range this season, second worst in the entire NBA. Only two players on their roster that play significant minutes are shooting over 40 percent for the season (Kyle Korver and Mike Muscala).
Their hope for turning things around falls on their defense. During their 9-2 start to the season, their defense was the biggest reason why. It's gone from elite to mediocre. Their defensive rating has fallen to 11th best in the NBA, they allow 106.3 points per 100 possessions
Can the return of a healthy Dwight Howard fix things? With Howard on the court, Atlanta's defensive rating drops to 105.5, compared to 108.8 without him. Mike Budenholzer is slotting Howard into a brand new starting five that features Dennis Schroder, Kent Bazemore, Thabo Sefolosha, Paul Millsap, and Howard. On paper it seems like the recipe for a staunch defensive group.
In 169 minutes together, the three-man grouping of Sefolosha, Millsap, and Howard has a net rating of plus 22.8 points per 100 possessions. I'm guessing Budenholzer is going to give this lineup time to gel.
Will their first sign of turning this ship around be tonight against the Knicks? That's a question only they can answer.
---
---