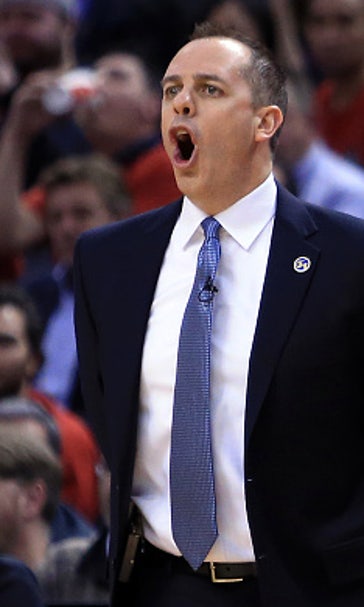 5 NBA teams that should hire Frank Vogel tomorrow
May 5, 2016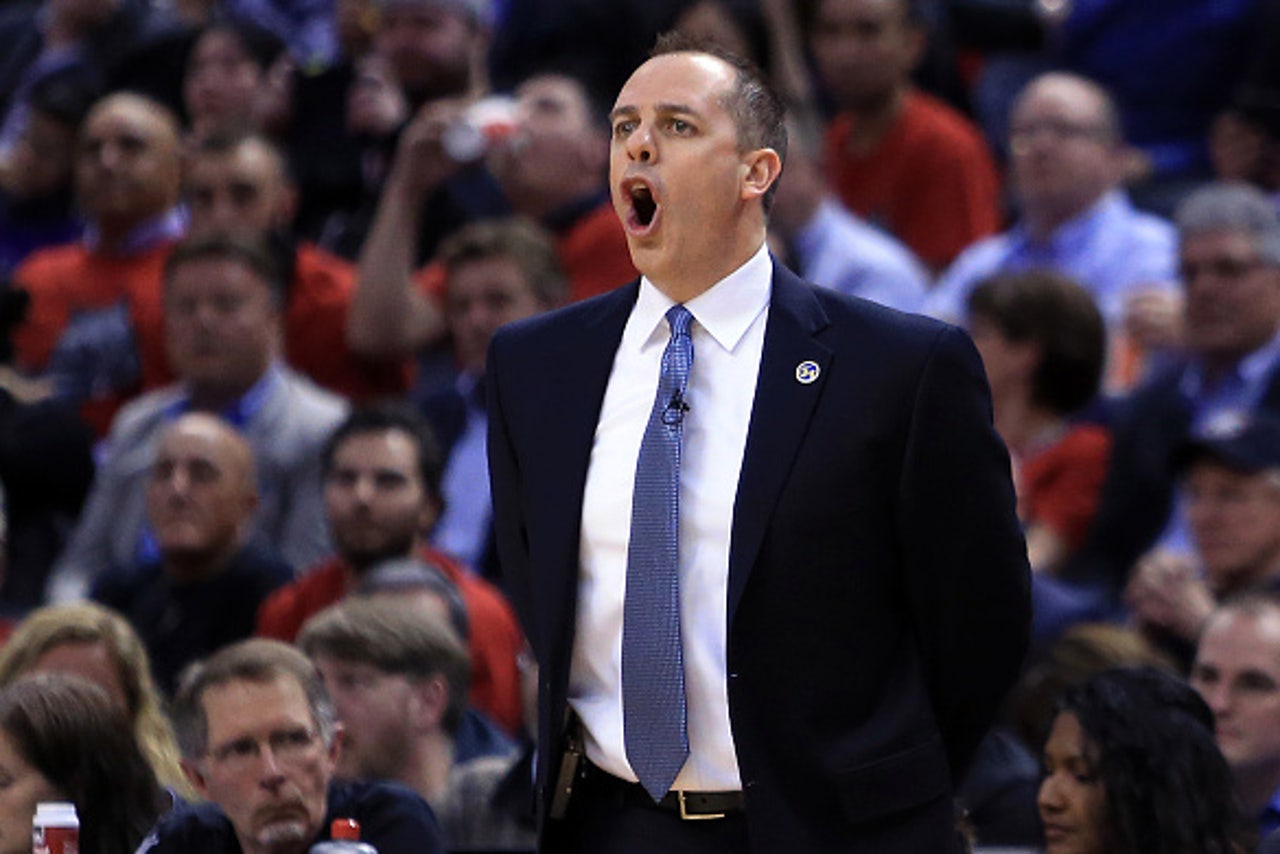 Frank Vogel is no longer head coach of the Indiana Pacers.
An assistant with the organization since 2007, Vogel became Indiana's head man in 2010; since then he's shaped a highly-respectable résumé. With a .580 regular-season winning percentage and two appearances in the Eastern Conference Finals, Vogel's Pacers won with defense. He oversaw Paul George's growth, and helped turn Roy Hibbert into an All-Star. He knows basketball and is really, really good at what he does.
Indiana's decision not to re-sign Vogel is a shock that doubles as great news for every team in the league that doesn't have a head coach (and maybe even a couple that do). Here's a look at five destinations that make sense for Vogel if he wants back in the NBA next season:
After firing Jeff Hornacek earlier this year, the Suns gave interim head coach Earl Watson the full-time job a few weeks ago. Nothing against Watson -- who's 36 years old and worked in player development last summer -- €"but, in a world where this move wouldn't make everybody involved look super-gross, Phoenix should backtrack and hire Vogel. 
Despite finishing with a bottom-five offense and defense, and the league's fourth-worst record, Phoenix's owernship seems perpetually obsessed with short-circuiting its long-term prospects in favor of making the postseason. Nothing is guaranteed if they replace Watson with Vogel, but he's the top option if manufacturing a quick turnaround is the No. 1 priority.
Again, nothing against Scott Skiles, but it was somewhat surprising when Orlando decided to make the former Magic point guard its head coach last summer. Yes, the roster is young and Skiles knows how to develop raw talent, but Orlando didn't make the two-way improvement that the ownership group might've expected. 
They finished below average on both ends, which, for a coach best known for wearing out his welcome after three or four years, isn't a great start. With tons of cap space and the apparent desire to accelerate their timeline, Skiles isn't as good a fit now as he was 10 months ago. Vogel is just a way better option, and it's very possible he does for Aaron Gordon what he once did for Paul George.
Would Vogel take this job? Not unless the Kings are willing to make him the highest-paid coach in the league. But, well, would that even be such a bad idea? The Kings are a total mess but want a proven, respected coach who's shown he can win in today's NBA. Vogel checks off all those boxes and would implement a playing style that fits DeMarcus Cousins' skill-set to a tee. 
This roster has talent, and Vogel is the right guy to maximize it. Making the playoffs is extremely difficult in the Western Conference, but the Kings would be right there if they had some stability. That could start with hiring Vogel.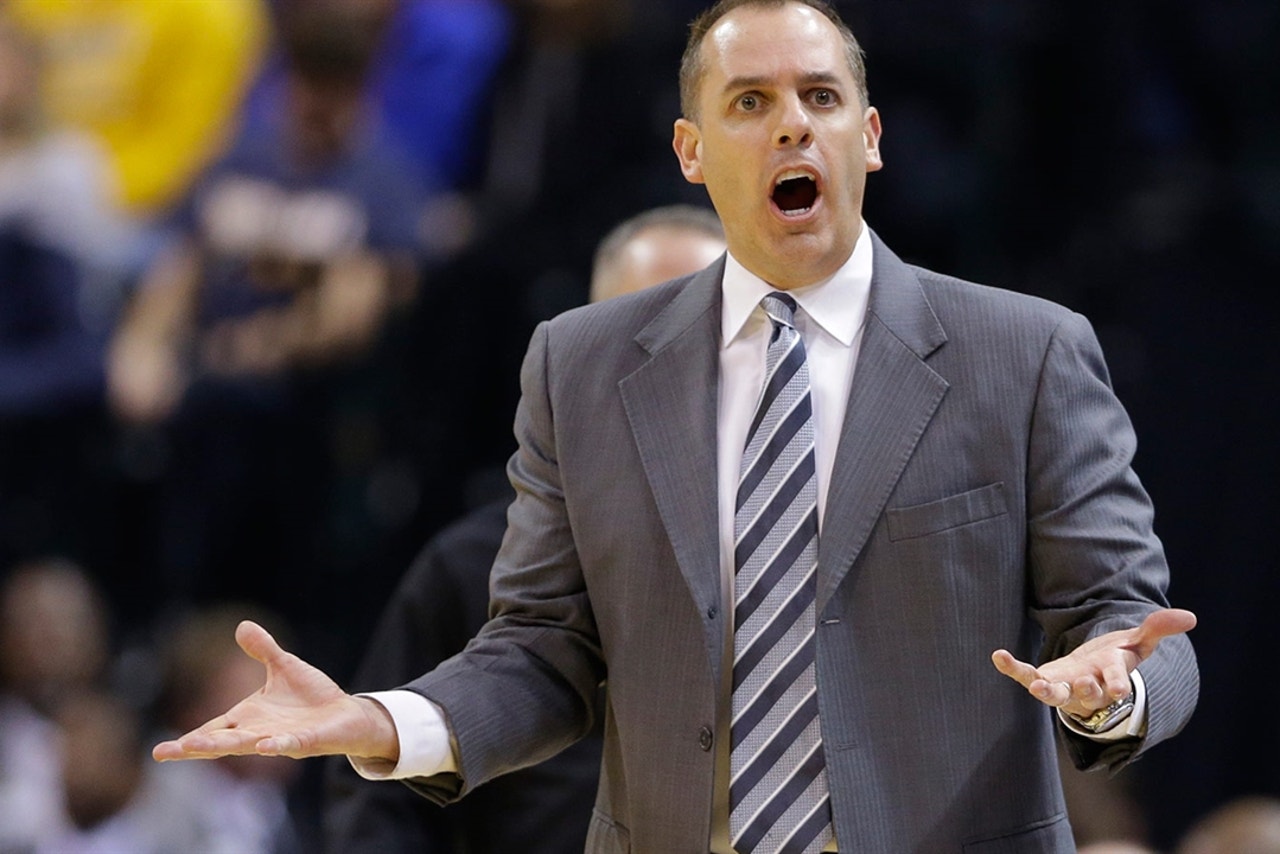 The Knicks are tough to read. Do they want someone who worships Phil Jackson's Triangle Offense, or are they willing to think "outside the box" and join the rest of basketball by hiring someone who views the game through a modern lense?
They interviewed David Blatt (a non-Triangle Offense disciple) and that's a hopeful sign. But Kurt Rambis' name continues to bob at the surface of Jackson's list even though it deserves to stay at the deepest part of a very deep ocean. In simple terms: Vogel fits in New York because they don't have a head coach and he's the best head coach on the market. 
If things were that uncomplicated, they'd hire him before you finished reading this sentence.
This is probably the best option for both parties. Vogel gets to join a franchise that's committed to winning right away, with a top-8 player in house, tons of cap space and a shrewd general manager who's obsessed with structuring the most talented roster he can. 
The Rockets were an epic dumpster fire this year, just one season after they finished sixth in defensive rating and qualified for the Western Conference Finals. Can Vogel turn things around by getting James Harden to re-commit himself on the defensive end? It's possible. The only concern is how GM Daryl Morey and Vogel would clash if Indiana's former coach refuses to play small lineups and ignore the 3-point line. 
Bird's criticism was fair, but results speak for themselves, and Vogel knows how to get the most from his guys.
In the end, it's almost like the Rockets rolled out of bed and found a $100 bill on the floor. They should snatch Vogel up as quickly as they can. 
---
---