NASCAR Cup Series
NASCAR Cup Series
Teamwork pays off for Johnson, Dale Jr.
Published
Apr. 18, 2011 1:04 a.m. ET

Jimmie Johnson won the Aaron's 499 on Sunday, but fittingly Dale Earnhardt Jr. went home with the checkered flag.
After Johnson earned his 54th career NASCAR Sprint Cup victory, this one by 0.002-seconds — tying the closest margin of victory since the advent of electronic scoring — he drove to the flagstand, grabbed the checkers and delivered the flag to Junior on pit road before driving to Victory Lane. After all, it was Earnhardt Jr. who had pushed him to the finish line in a race where it took a two-car tandem to make up any ground on the competition.
"I handed it to him," Johnson explained. "And he said, 'Man, I don't want that.' I said, "Well, I have to give you something for the push and working with me." He said, 'No, that's what teammates do.' I smiled and I said, 'Take the damn flag. I'll give you the trophy, too.'
"He says, 'No, I don't want the trophy. I'll take the flag, though.'
"(Earnhardt's) got the checkered flag over there and (I) can't wait to tilt a cold one back with him and thank him for a good job done today."
For some, the flag would not be much of a consolation prize. For Earnhardt, it was part of the Hendrick initiation. After three seasons of attempting to fit in at NASCAR'S most successful (and often stressful) organization, Earnhardt has found a way to be part of the solution – not the problem – this season. And Hendrick Motorsports as a whole is a stronger organization for it.
Since a post-2010 team swap moved Earnhardt into the No. 48 shop, his performance has picked up significantly. And the cohesiveness between the Nos. 48/88 teams was never more apparent than on Sunday when the teammates worked together, along with their spotters, in what appeared to be a beautifully choreographed dance to the finish line.
Earnhardt was completely selfless during the race. While he led four times for 11 laps, Earnhardt knew in the closing laps that their tandem was stronger with Johnson in the lead.
Just before the final caution on Lap 175 of 188, Junior radioed to Johnson, "I think you're better up front." Clearly, he was willing to sacrifice the front of the tandem for the good of the team.
"Well, I was more comfortable pushing Jimmie and I think we were the more faster combination pushing that way," Earnhardt said. "For some reason when I was leading I would drive off his nose and even running quarter throttle I would just get away from him and we couldn't stay together."
Five laps later, Junior felt it was time to make their move.
"If we can get a run on the leaders," Earnhardt said on the radio. "Let's take it. Let's take the lead."
Although Johnson was concerned about the Richard Childress Racing cars, Earnhardt reassured him, "I'm going to push you like hell, no matter what."
And he did.
On the final lap, the 48/88 tandem came from positions fifth and sixth, moved to the bottom lane, passed teammates Jeff Gordon and Mark Martin and then edged those RCR cars of Clint Bowyer and Kevin Harvick for the win.
Despite not winning the race for the No. 88 team, crew chief Steve Letarte was ecstatic.
"Junior man," Letarte said. "That's how you do teammates, go congratulate him."
After Johnson screamed a "Hell yeah!" he told Junior, "I'm your drafting partner as long as you want me. I owe you a case of Schlitz."
Johnson crew chief Chad Knaus promised the next win to Earnhardt. While team owner Rick Hendrick, not realizing that his driver had already climbed from the car, told Letarte, "Tell Junior to come over to Victory Lane for me."
Earnhardt did not end his now 101-race winless streak, nor did he receive the trophy on Sunday. What he did gain was his second top-five finish of the season, which vaults him three positions to third in the points standings.
More importantly, however, Earnhardt further earned the respect of his teammates and owner and there's really no price one can assign to that.
If it weren't for bad luck ...
Kyle Busch did not take the biggest hit on the racetrack Sunday -- but he did in the points standings after finishing 35th.
While tandem drafting with teammate Joey Logano, Busch was punted into traffic, collecting three other cars in the process on Lap 140.
Although the damage on the No. 18 appeared cosmetic at first, the team was forced to the garage to repair the radiator. Busch ran a few more laps but retired with 144 of 188 laps tallied. He was scored 35th and dropped four positions in the points standings.
Still, he exonerated Logano.
"Joey and I worked great all day," Busch said. "Didn't have any issues. We had to go to the top to get around some of those guys. I got spun out — nothing Joey did wrong. Just a product of what we've got. So far at every restrictor-plate race I've been spun out — maybe it's something I'm doing."
He wasn't alone in experiencing bad luck at Talladega.
Daytona 500 winner Trevor Bayne led three times for five laps on Sunday but was collected in a six-car accident ignited when Kurt Busch punted his Penske Racing teammate into traffic on Lap 90 in Turn 3.
During that same circuit, Bayne said he noticed smoke coming from the No. 6 Ford of David Ragan. Bayne isn't sure which incident happened first. However, he acknowledged that Sunday's wreck "was one of the hardest hits" he has ever experienced.
"It was so much of a frontal impact across the track, off the apron, all the way to the wall," Bayne said. "I don't know who got us. I saw the 6 blowing up in front of us, so I keyed up the mike. I'm like, 'It's getting crazy in front of me, Greg (Biffle).' I was on Greg Biffle's radio at the time.
"As soon as I said that (Ragan) blew up, (Biffle) got off of me because I yelled, "Blowing up, blowing up.' He got off of me and at the same time the No. 2 car (of Brad Keselowski) got hooked somehow. I don't know that they triggered each other, I just saw the No. 2 get hooked at the same time the No. 6 was on fire. He goes across the track, I saw him hit the outside wall, but then I don't know who caught us in the right-rear and sent us."
For Bayne, it was his second DNF of the season. Although Bayne isn't eligible for driver points in Sprint Cup, having chosen instead to run for the Nationwide Series title, his finish knocked the Wood Brothers No. 21 team down two positions to 32nd in the owner points. The top 35 are guaranteed a starting position every race week.
Hanging on
Carl Edwards' sixth-place finish was his best Cup effort at Talladega Superspeedway since the fall race in 2005.
Edwards described his wild ride.
"I don't know what it looked like from the outside, but from inside it looked like about eight drivers doing some serious precision driving," Edwards said. "That was pretty wild. I have to see the replay, but I squeezed between (Kevin) Harvick and (Clint) Bowyer at the finish line with Greg (Biffle, teammate) pushing me. You talk about some commitment. At that point, you just have to trust everybody's instincts.
"Kevin and Clint, I don't think they knew I was there, but they had the instincts to give me enough room in case somebody went there, and I had everything but an inch. We squeezed the car together and everybody kept it going straight. That's spectacular."
Despite Johnson's win, Edwards still maintained the championship lead by five points over the No. 48 team. Dale Earnhardt Jr. vaulted three positions to third in the standings after finishing fourth.
The underdog
David Gilliland wishes he could race at restrictor-plate tracks every week.
His best finishes this season came at Daytona and Talladega where the 35-year-old driver finished third and ninth, respectively.
"We've just really got to work hard on our program to be able to run like this every week," Gilliland said. "We're getting closer. We've had some bad luck lately and we needed a good run to pump our team back up.
"I'm really proud of the guys. They had great pit stops. We had to replace a fan during the race and it just worked out well at the end."
On Sunday, Gilliland spent the afternoon working with Tony Stewart but lost his drafting partner at the end.
The senior tour
Let's hear it for the old guys.
On Saturday in the Nationwide Series race, 47-year-old Joe Nemechek and 52-year-old Mike Wallace enjoyed their day in the limelight. At least Nemechek did -- he finished third, his first top-five in NNS since 2005. His drafting buddy Wallace was caught in a last-lap wreck just minutes after he was leading the race and finished 27th.
On Sunday, 48-year-old Dave Blaney led on six different occasions for a total of 21 laps -- the most he's led in a single Sprint Cup event since 2007. But Blaney lost the lead four laps from the finish and went for a spin on the backstretch.
Still, Blaney gathered it up and finished 27th.
"It was a really good day," Blaney said. "We worked (Kevin Harvick's car) the whole first (half) of the race and kinda stayed back a bit. He pushed most of the time; he wanted to push. We got close one time and we could go and lead and (Harvick) wanted to go with teammates there at the end.
"We got hooked up with a couple of other guys. Our car was just so fast being pushed. It was amazing. Just didn't get it in the right spot at the right time."
Numbers game
Say what?
Clint Bowyer was asked his reaction to ending up in the record books tied for the closest finish since electronic scoring. Did that offer any consolation for finishing second?
"Hell no, it sucks, it's never very good to know you made NASCAR history by losing," he said. "Sooner or later I need to start making history by winning. That guy (Jimmie Johnson) has won enough."
---
---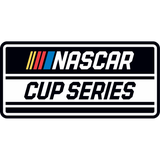 Get more from NASCAR Cup Series
Follow your favorites to get information about games, news and more
---