NASCAR Cup Series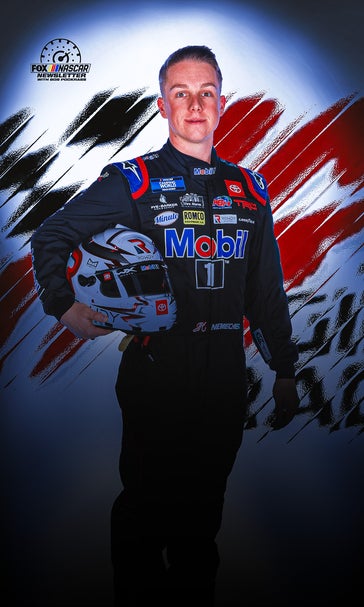 NASCAR Cup Series
John Hunter Nemechek won't abandon aggressive style in return to Xfinity Series
January 5
MOORESVILLE, N.C. — John Hunter Nemechek won seven truck races combined in 2021 and 2022, and yet when he entered the elimination race that determined who would run for the 2022 championship, there was a theme espoused by those analyzing whether he would advance.
Nemechek would be fast, but he will beat himself.
That is what happened when Nemechek tried to get too much, too early and hit the wall on the 14th lap of the race at Homestead-Miami Speedway. It left him out of the mix when the championship was decided at the next race at Phoenix.
Had Nemechek heard the doubters?
"I don't really listen to that," Nemechek said Tuesday following a workout at Toyota's training facility. "For me, obviously, I've been aggressive my whole career, right?
"I've won races that way. I've put myself in contention that way. But at times, it definitely needs to be a little bit more calm. But that's who I am."
The 25-year-old Nemechek has spent the past two months trying not to dwell on the mistake. But furious at himself, he has watched the video to analyze what happened. He obviously doesn't want a repeat this season, when he will likely be a contender for the Xfinity Series title.
"I feel like being the guy at 25 I shouldn't make those mistakes" Nemechek said. "I put that on myself and have to continue to grow in that aspect. ... At times, I feel like I might not have put myself in the smartest of places.
"But at the same time, risk versus reward. The racing keeps changing and everyone in the truck series is super, super aggressive. You've got to try and take chances when you can, but at the same time, be smarter about it."
Nemechek will take the lessons learned to the Xfinity Series this year, where he is the "veteran" Xfinity driver at Joe Gibbs Racing with one year of Cup experience (for Front Row Motorsports in 2020), which followed a season when he finished seventh in the Xfinity Series standings driving for GMS Racing.
"It was definitely disappointing the way that our season ended, feeling like we had more potential to finish stronger than we did," Nemechek said about 2022. "But all in all, we won a couple races and put ourselves in contention. It just wasn't our year.
"And we struggled a little bit to close races. We were fast every week though."
They were fast for sure — Nemechek won seven poles in 2022 (there wasn't qualifying for most races in 2021, so there isn't much to compare). He led 416 laps during the year on his way to two wins, compared to leading 572 laps and seven wins in 2021.
Nemechek found himself in the middle of some drama and contact with other drivers in a series in which drivers often make risky moves because the races are so short and with just a few pit stops, the opportunity to make adjustments is limited.
"You shake off most of the drama and just keep doing your deal and go to the racetrack with the mindset to try and do the best that you can and try and win races," Nemechek said. "That's what I'm here to do."
Nemechek knows the ups and downs of racing — he saw his dad go through it as both a team owner and as a driver. He experienced it when driving for his family race team and they were scrambling to find funding for Nemechek to race.
So he likes the position he's in this year and believes in the move that he made following the 2020 season not to remain at Front Row but align himself with a manufacturer (Toyota) and, for the past two years, Kyle Busch Motorsports.
"The goal was to come back, win races and put myself in contention and continue to try and move back up the ladder. To try and establish myself with a manufacturer and a team that I feel like I can win races and championships with at the Cup Series level," he said.
"And so far, it's gone to plan — winning races in the truck series, and now I'm getting a chance to move up to JGR in the Xfinity series full time and just see where the future takes us."
A full-time Xfinity ride is a natural progression, and Toyota's flagship NASCAR team, Joe Gibbs Racing, is expected to have at least one driver spot open in the next couple of years, depending on when Martin Truex Jr. opts to retire.
Nemechek said he won't try to think about 2024.
"The future will take care of itself," he said. "When I was younger, I used to be worried about the future. I used to lose sleep over the future.
"There's times where you definitely think about that, but at the same time I would rather lose sleep over the next race than focusing three years ahead."
Looking for more NASCAR content? Sign up for the FOX Sports NASCAR Newsletter with Bob Pockrass!
Thinking Out Loud
With NASCAR announcing that 27 drivers will make the main event for The Clash — four more drivers than a year ago — it revived the questions on whether an event that once was associated with pole winners should be open to all teams.
The main purpose of The Clash is to generate excitement for the Daytona 500, which is a week later. The more drivers involved, the more excitement that can be generated for those drivers.
And doing it at the Los Angeles Memorial Coliseum is a spectacle designed to bring in casual fans. That is attractive to team sponsors, so giving them all a chance to sell the race is a good thing. Plus the exposure for those drivers who might not be as well known (as well as the allure of those who are known) make it pivotal that all teams are involved.
While there is a sentiment that The Clash was a reward for winning a pole, there already was a reward for winning a pole — choosing the first pit stall and controlling the start of the race. That should be enough.
Social Spotlight
They Said It
"Such a legend. Saw him drive one time in Vegas and he had every driver's respect." —Brad Keselowski (via Twitter) on the death of action sports star Ken Block
Top stories from FOX Sports:
Bob Pockrass covers NASCAR for FOX Sports. He has spent decades covering motorsports, including the past 30 Daytona 500s, with stints at ESPN, Sporting News, NASCAR Scene magazine and The (Daytona Beach) News-Journal. Follow him on Twitter @bobpockrass, and sign up for the FOX Sports NASCAR Newsletter with Bob Pockrass.
FOLLOW
Follow your favorites to personalize your FOX Sports experience
---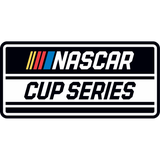 Get more from NASCAR Cup Series
Follow your favorites to get information about games, news and more
---
---