Major League Baseball
Major League Baseball
Tigers 8, Indians 7
Published
Aug. 21, 2011 11:40 p.m. ET

The box score says that Jose Valverde extended his franchise-record save streak to 37 on Sunday.
He'll be the first to tell anyone that the save really belongs to Tigers centerfielder Austin Jackson.
Jackson threw out Kosuke Fukudome at the plate to complete a game-ending double play and Detroit held on to beat the Cleveland Indians 8-7 in a wild game Sunday.
''When the ball was hit, I just started running to cover home plate,'' Valverde said. ''I looked back, saw the throw and the tag and just yelled 'Thank you!'''
Valverde had walked Fukudome to start the inning and then hit Jason Donald on an 0-2 pitch.
''This really wasn't my day - my pitches were going all over the place,'' Valverde said. ''That was the hardest save of my career.''
Jack Hannahan bunted the runners over, before pinch-hitter Matt LaPorta lined to centerfield and Jackson threw a perfect strike to the plate to get Fukudome by a step.
''It wasn't hit that hard, so I was just trying to get lined up,'' Jackson said. ''I knew I had to get it there on the fly, but I didn't know if I even had a chance until I saw Alex (Avila) put on the tag.''
The play ended Detroit's weekend sweep of the Indians in the most-attended three-game series in Comerica Park's 12-season history.
''That throw is going to be on our highlight reel, for sure,'' Tigers manager Jim Leyland said. ''Not just because of being a great play, but because of the situation and the crowd.''
Delmon Young and Victor Martinez homered in a seven-run third inning, but starter Rick Porcello lasted just 3 2-3 innings despite the big lead.
''We really needed a good outing from Rick, but he didn't give us one,'' Leyland said. ''That left us having to milk our bullpen for every out the guys could get us.''
Before leaving, Porcello stirred up some controversy when his pitch sailed behind Asdrubal Cabrera's back a pitch after he had just missed a homer down the right-field line. After a discussion, the umpires warned both benches, and although there were no more incidents, Indians manager Manny Acta was upset by the play.
''I don't think that was handled very well,'' Acta said. ''I think everyone in the stadium knew he threw at him, and if you know he threw at him, you throw him out. Because of the warning, now you can't pitch inside.''
Porcello said it was just another in a series of bad pitches.
''I understand theyre upset about that,'' he said. ''I dont know what else he wants me to do. I cant take the pitch back. It got away from me. It went behind him. Thats all there is to it.''
The Indians could have taken over first place with a sweep of their own, but leave Detroit trailing by 4 1-2 games in the AL Central race.
Cleveland's Ubaldo Jimenez (1-1) took the loss, giving up eight runs in 3 1-3 innings.
Phil Coke, the fifth of seven Tigers pitchers, got the win to improve to 2-8.
''Obviously, you'd rather hang on to the big lead, but that was fun at the end,'' Coke said. ''This one got intense.''
The Tigers appeared to be in complete control after scoring seven runs in the third. Ramon Santiago and Jackson had RBI singles in the inning before Young hit a three-run homer and Martinez made it a 7-0 game with a two-run shot.
Jimenez threw 47 pitches in the 12-batter inning, but Acta never had anyone up in the pen.
''Our bullpen is taxed, and we needed as many innings as we could get out of him,'' Acta said. ''We really needed at least five.''
Carlos Santana started Cleveland's rally with a one-out homer in the fourth, and after Porcello retired the next batter, he gave up four straight hits. He was taken out after Michael Brantley's two-run double pulled the Indians within 7-5.
Young's RBI single in the bottom of the inning made it 8-5, but Hannahan drove in a run with a fifth-inning groundout and Travis Hafner's sixth-inning RBI single cut the deficit to one run. Hafner came up lame on the play, though, and was tagged out between first and second.
The Indians put runners on second and third in the eighth, but Joaquin Benoit struck out Santana to end the inning.
Notes: Sunday's attendance of 43,388 put the Tigers over 2 million fans for the seventh straight season. In addition, the three-game series drew a total of 132,239 fans. ... Leyland was ejected in the sixth inning for arguing a call at third base. Replays showed that Wilson Betemit beat Hannahan's tag, but Alan Porter ruled him out. ... Lonnie Chisenhall hit for Hafner in the eighth inning and grounded into a force out. The Indians announced that Hafner had a strained right foot.
---
---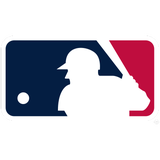 Get more from Major League Baseball
Follow your favorites to get information about games, news and more
---