Major League Baseball
Major League Baseball
Santana not sure whether ready for opening day
Published
Jan. 12, 2012 10:04 p.m. ET

Sixteen months after shoulder surgery, Johan Santana hopes to be back on the mound for the New York Mets when the season starts. He just doesn't want to commit to it.
''It's going to be tough for me to guess, because I don't know how I'm going to be in two months,'' the injured left-hander said Thursday.
The two-time Cy Young Award winner hasn't pitched in the major leagues since Sept. 2, 2010, 12 days before an operation repaired a torn anterior capsule.
He made three minor league rehabilitation outings totaling eight innings last July 28, Sept. 3 and Sept. 9 and resumed throwing on flat ground about three weeks ago.
He threw from 90 feet about 25 times Thursday and planned to increase the distance to 110 feet in his next session. His goal is to be ready for bullpen sessions when the Mets start spring training workouts on Feb. 22.
''I'm very excited to be here right now. It's been a long process for me,'' he said. ''I cannot tell you what's going to happen in five, six weeks from now because I'd be lying to you. I've got to go one day at a time.''
When New York takes the field for its opener against Atlanta on April 5, the Mets roster will be much changed from 2010. All-Stars Jose Reyes, Carlos Beltran and Francisco Rodriguez have departed, and the payroll has been cut by about $50 million as the Mets deal with the fallout of three straight losing seasons and the financial troubles caused by the Bernard Madoff Ponzi scheme.
Reyes left last month for a $106 million, six-year contract with the NL East rival Miami Marlins.
''It's kind of tough to see him go, but that's part of the game,'' Santana said. ''It's going to be a learning process for a lot of guys here, but at the same time, we're going to compete, we're going to play and we're going to have fun, because I think that's the key to being successful.''
Santana is commuting between his home in Fort Myers, Fla., and the Mets' training camp across the state in Port St. Lucie. He says his arm feels fine but he won't be able to judge if he's back to his old self until after the stresses of repeated bullpens and spring training outings.
''At the end of my rehab last year I felt good. But I also knew, they told me, the doctors told me, that rest was part of my rehab and then I have to shut everything down,'' he said. ''Now we have to start all over again and see where we're at.''
---
---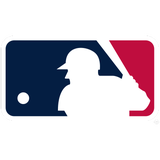 Get more from Major League Baseball
Follow your favorites to get information about games, news and more
---