Major League Baseball
Major League Baseball
One tough way to say thank you
Published
Jun. 18, 2012 1:00 a.m. ET

Seven years ago in Texas, Buck Showalter told R.A. Dickey that his career would be over if he didn't learn to throw a knuckleball. On Monday night, the Mets right-hander made his old skipper wish he hadn't.
Just hours after joking that his one-time pupil Dickey used to have "every attribute of a major league pitcher except the arm," the former Rangers manager Showalter saw the monster he created firsthand, and the results weren't pretty.
For the second consecutive start, the 37-year-old Dickey threw a complete game, one-hit shutout, this time baffling Showalter's Orioles with his dancing knuckler during a 5-0 victory at Citi Field.
"It's pleasant to see him," Showalter later said, "but not see him pitch."
With the win — which came on the heels of a one-hitter last Wednesday against the Tampa Bay Rays — Dickey became the first major league pitcher to throw back-to-back one-hitters since Dave Stieb did it for the Toronto Blue Jays in 1988. Dickey is the first National League pitcher to accomplish the feat since Jim Tobin of the Boston Braves in 1944 (Tobin actually threw a one-hitter followed by a no-hitter).
When Stieb accomplished the feat in 1988, both one-hitters involved two-out singles in the ninth inning. On Sept. 24 in Cleveland, after the Blue Jays scored the only run of the game in the top of the ninth, Stieb lost his no-hit bid when Julio Franco singled to center. Six nights later in Toronto, it was Baltimore pinch-hitter Jim Traber who played the spoiler, hitting a two-out single to right against Stieb, who retired the next batter in a 4-0 win.
Dickey now leads the majors with 11 wins to just one loss, and his 2.00 ERA is tied for the best in baseball. But he'd have never reached this point — easily the pinnacle of his career to date — had he not first received a tough dose of reality from his former manager Showalter.
"I would be remiss if I didn't say thank you to him," said Dickey, who is 9-0 with a 1.21 ERA in his last 11 starts and would seem to be the leading candidate to start next month's All-Star Game.
"He's the one who gave me the opportunity to cultivate that pitch at the foundational levels down in the minor leagues. He believed I could do it, and it took a while for me to get it, but he gave me the canvas to be able to operate on."
After compiling a 5.48 ERA — and earning multiple demotions to the minors — over the course of 239 2/3 innings during his pre-knuckleball days, Dickey switched to the specialty pitch in early 2005 at the recommendation of Showalter and former Rangers pitching coach Orel Hershiser.
Dickey agreed to the change with the understanding that the knuckler would be his only ticket back to the majors. So he dedicated himself to developing the craft and made his debut as a knuckleballer in September 2005.
The early returns were not great, however, and Dickey took his lumps early on, going 1-1 with a 6.26 ERA in four starts to end the 2005 season. Then in his first start of 2006, the Detroit Tigers shelled Dickey for seven earned runs in 3 1/3 innings, including an AL record-tying six home runs.
Dickey was immediately sent down to Triple-A after that game, which ended up being his last big league appearance for two years and the final time Showalter saw Dickey pitch in person — before Monday, anyway.
"It was fairly poetic," Dickey said of the redemptive victory. "Only God could script a narrative like this. It's really incredible."
The Mets gave Dickey five runs of support Monday — four of them coming off the bat of the struggling Ike Davis, who hit a grand slam to left-center in the sixth inning — but lately, one run has been all the help Dickey has required.
Dickey hasn't given up an earned run since May 22, a mind-blowing span of 43 innings, and has only allowed one run in that time. Heck, these days, he's hardly even giving up hits.
In his last start, the only thing standing between Dickey and a no-hitter was a ball that third baseman David Wright did not field cleanly in the first inning at Tropicana Field. The official scorer ruled the play a hit for Rays center fielder B.J. Upton, and the league rejected New York's subsequent request to have it overturned.
On Monday, Dickey took a no-hitter into the top of the fifth inning, but Orioles third baseman Wilson Betemit crashed the party with a two-out single to right-center for the first hit off of Dickey in 13 innings since the Upton single. But at least in this one-hitter there was no doubt about it — the hit was a hit.
"It was a knuckler that didn't," Dickey said. "It just kind of floated right there ... and he did what he should have done with it."
Other than that lone mistake, however, Dickey was untouchable, and his 13 strikeouts — many of them coming on swings that would make you think the hitters were blindfolded — marked a career high.
It was his seventh consecutive start with at least eight strikeouts and two or fewer walks. Over those seven outings, Dickey has struck out 71 batters and walked just six. Dickey is tied with Justin Verlander for the major league lead in K's with 103.
Even the starter opposite Dickey — who was actually one of Baltimore's three baserunners on the night — couldn't help but marvel at the show the veteran righty has put on of late.
"Personally I think he is the best pitcher in the game right now," Orioles pitcher Jake Arrieta said. "I don't know if there is a question about it."
The Mets will need him to keep being that guy if they want to hang around in the NL East.
After Monday's victory, New York is four games back of the Washington Nationals in the division after losing six of 10 — sandwiching a 3-0 sweep of the Rays in between three-game sweeps at the hands of the Yankees and Reds. So the series-opening win against the Orioles was sorely needed.
"That's what the top of the rotation does; they stop streaks," Mets manager Terry Collins said. "They stop losing streaks and a lot of times they stop the opposition's winning streaks. (Dickey is) the guy we need out there when times are tough for us, and he's out there giving us chances to win. We know he's throwing zeroes up there."
With a series against the red-hot Yankees — who ran their current winning streak to 10 games on Monday against Atlanta — coming up this weekend, the Mets need all the help they can get from their rotation, but Dickey looks at his role as the Mets' resident stopgap a little differently.
"A bunch of guys on this team are capable of being stoppers," Dickey said. "I'm in a good way right now and I'm riding a pretty good wave. But I've always said I'd rather be thought of as a starter of streaks than a stopper of streaks, so we'll see if that keeps going."
Follow Sam Gardner on Twitter: @sam_gardner
---
---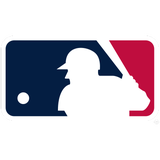 Get more from Major League Baseball
Follow your favorites to get information about games, news and more
---