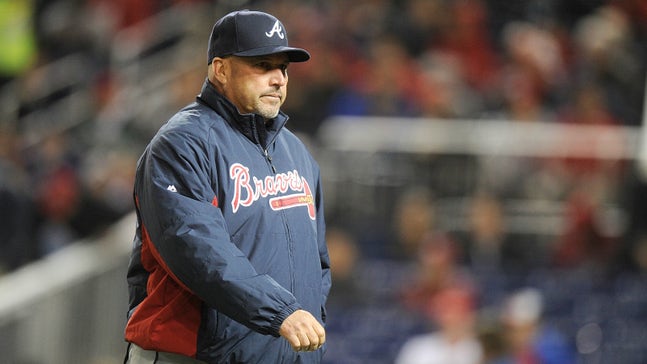 Notes: MLB's diversity issue back in spotlight, brawl fallout and more
Published
May. 19, 2016 7:00 a.m. ET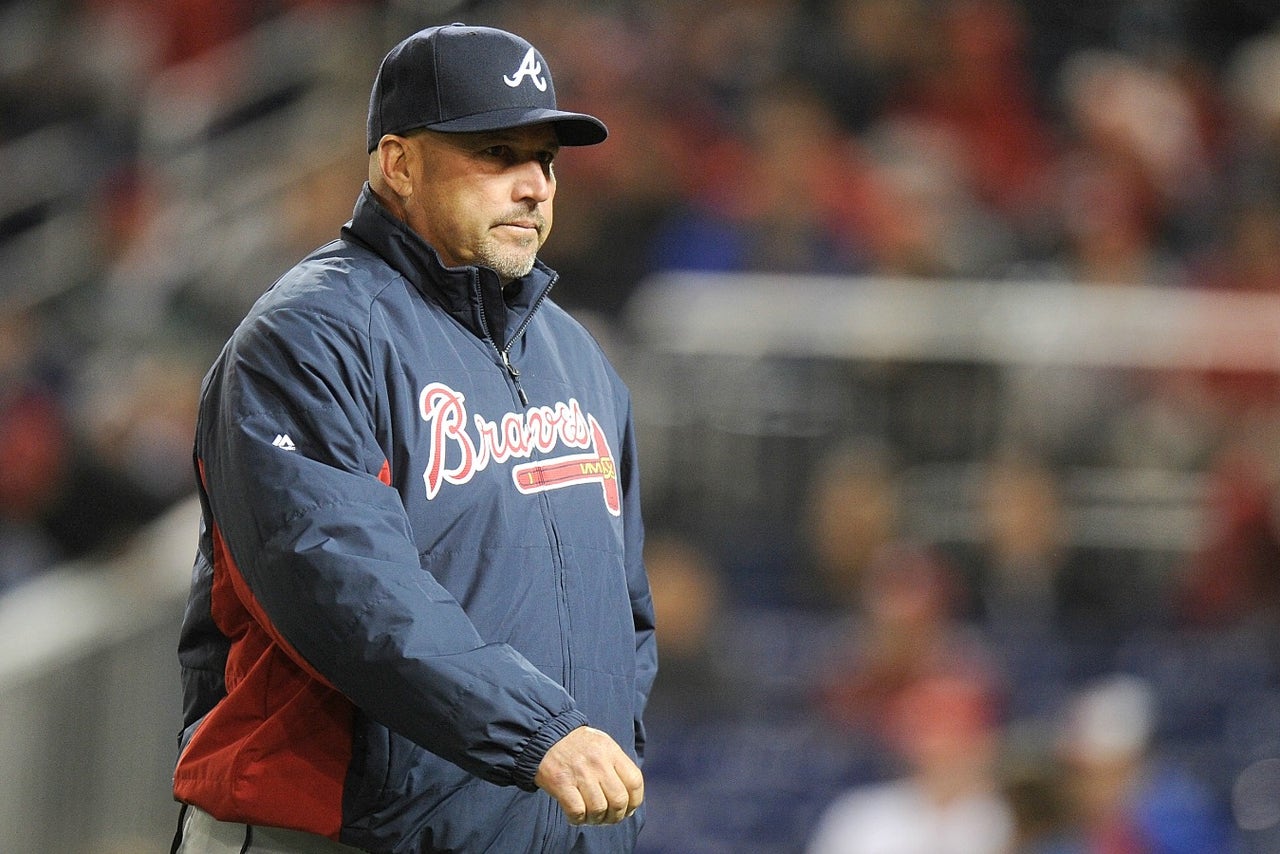 After the Braves' dismissal of manager Fredi Gonzalez on Tuesday, I tweeted this:
I offered no further commentary at the time; the facts alone are damning in a sport in which 28.5 percent of the players on Opening Day rosters were Latino, according to a study by the Institute for Diversity and Ethics in Sport.
This is not to say Gonzalez deserved to keep his job; I reported late last season that he essentially had lost the clubhouse, and his in-game decisions this season often invited scrutiny, even though the Braves are rebuilding. Nor is it to suggest that teams should hire managers just because they are Latino, African-American or members of any other race. The goal, always, should be to hire the most qualified person.
The problem is that any number of minority candidates are qualified. But, as I wrote last October, baseball's current hiring practices make it difficult for minorities and others to land certain positions.
Baker and Roberts were not even the first choices among some with their respective clubs. Baker became the Nationals' manager only after the team failed to reach an agreement with Bud Black. Roberts, at minimum, had to overcome the perception that certain members of the Dodgers' front office favored Gabe Kapler.
Some ask, why is this an issue? One, it's a question of simple fairness and opportunity. Two, baseball acknowledges that it is an issue, and not because the sport is simply seeking to be politically correct. The diversity in the management ranks should reflect the diversity in the playing ranks, at least for a forward-thinking sport.
"There's a certain cyclical nature to this," commissioner Rob Manfred said last October. "Field managers are high turnover jobs, and you're going to have peaks and valleys in terms of representation. Having said that, we are focused on the need to promote diversity -- not just African-Americans but Latinos as well -- in the managerial ranks.
"We have had a year where our numbers are down, in terms of our diversity in some key positions, and I think it's incumbent upon us to come up with additional programs and ways to make sure our numbers look better over the long haul."
SUSPENSIONS: QUESTIONS AND ANSWERS
Baseball, in announcing discipline for the Rangers-Blue Jays brawl, noted that Rangers right-hander Matt Bush received a fine for "intentionally" throwing at the Jays' Jose Bautista and causing warnings to be issued to both clubs.
Which led to the obvious question:
Why wasn't Bush suspended, particularly when Jays righty Jesse Chavez got three games for intentionally hitting Prince Fielder when both teams were under warnings?
The difference, according to a source with knowledge of the process, is that the umpires did not exercise their prerogative to automatically eject Bush -- and that there was little precedent for suspending a pitcher under such circumstances.
Joe Garagiola Jr., baseball's senior VP of standards and on-field operations, assigned greater intent to Bush than the umpires, but by then it was too late. The Jays suffered under the warnings, unable to retaliate without their pitcher getting ejected. So once again, a team gained an advantageous position by effectively firing the first shot.
Another question that arose out of the discipline (and trust me, I know there are others): How is it possible that Jays manager John Gibbons and Rangers second baseman Rougned Odor received the same fine -- $5,000?
Gibbons, who was suspended for three games, was cited for returning to the field after being ejected earlier in the game and inciting further fighting. Odor, who was suspended for eight games, actually initiated the brawl, pushing Bautista and then punching him in the jaw.
The source said that Gibbons, as someone in a position of leadership, is expected to show more restraint. What's more, the union protects players, reserving the right to appeal, while managers and coaches have no such body looking out for their interests.
Players, by the way, are paid during their suspensions for on-field discipline, and it is believed that managers are, too.
STRASBURG'S DEAL: THE HIDDEN LOGIC
If you're wondering why agent Scott Boras "settled" for a seven-year, $175 million extension for Nationals right-hander Stephen Strasburg, just follow the opt-outs.
Yes, Boras perhaps could have landed a $200 million deal for Strasburg in a thin free-agent class, even though the pitcher underwent Tommy John surgery in 2010. But the opt-outs -- after either year three or four -- provide added value, creating the potential for an even bigger prize.
If Strasburg takes the first opt-out, he would become a free agent entering his age 31 season. By then, he presumably would have a more established track record, assuming he stays healthy. He has exceeded 200 innings only once, and thrown just 831 2/3 in his career.
Even better, Strasburg would hit the market soon after Clayton Kershaw, Jake Arrieta and Jose Fernandez are likely to establish new ceilings for starting pitchers in the coming free-agent years.
One or more of those pitchers could agree to extensions before then. But by the time all three are signed, it's reasonable to assume that the highest average salary for a starter will increase from Zack Greinke's current $34.4 million to beyond $40 million.
Would a team be willing to commit such a sum to Strasburg knowing that a second TJ could be in his future? Remains to be seen, but for Strasburg the gamble certainly was worth taking -- particularly when he already is guaranteed $175 million.
NEW WRINKLE IN WERTH'S CONTRACT
In late March, I wrote that Jayson Werth's $21 million salaries in 2016 and '17 restricted the Nationals' ability to sign a slugging outfielder last offseason (the team's bids for Yoenis Cespedes and Jason Heyward were heavily deferred).
I did not have all of the facts at the time.
Werth, according to a copy of his contract recently obtained by FOX Sports, amended his deal last Oct. 15 to defer $10 million of his 2016 salary at 5 percent simple interest. The money, according to a source, will be paid in 2018.
Werth's original seven-year, $126 million free-agent contract did not include deferrals, but the Nats created aggressive deferral structures in their recent deals for Strasburg and Max Scherzer. The idea, presumably, was to keep the club in a position of financial flexibility.
As for Werth's performance, it is below his previous career levels, but hardly embarrassing for a player who turns 37 on Friday. His .711 OPS is slightly below-average for a left fielder, and since last Aug. 15 -- two weeks after he returned from a left-wrist injury -- he has 15 home runs and 44 RBIs in 338 plate appearances.
HOW SOON FOR BRAVES' ALBIES, SWANSON?
The Braves' top two prospects, Ozzie Albies and Dansby Swanson, already are on the fast track -- Albies, 19, reached Triple A after just 22 games at Double A; Swanson, 22, reached Double A after just 21 games at High A.
Some rival executives, though, wonder whether the Braves will push both players too rapidly in an attempt to demonstrate that the team's rebuilding program is working.
The Braves rushed right-hander Aaron Blair, who returned to the minors after posting a 7.59 ERA in his first three starts. Albies and Swanson figure to reach the majors at some point this season; the question is how soon.
Albies, who signed at 16, entered Wednesday with 843 minor-league plate appearances. For comparison's sake, consider four current major-league shortstops who were drafted out of high school -- Francisco Lindor had 1,880 plate appearances in the minors, Corey Seager 1,704, Carlos Correa 1,262 and Addison Russell 1,087 (those numbers do not include winter and Arizona Fall League totals).
Swanson, the No. 1 pick in last year's draft out of Vanderbilt, entered Wednesday with only 225 minor-league plate appearances. He did not make his professional debut until last Aug. 12 due to an injury.
Troy Tulowitzki, the No. 7 overall pick out of Long Beach State in 2005, reached the majors after 684 minor-league plate appearances. Stephen Drew, the 15th overall pick out of Florida State in 2004, made it after 777.
Players develop at their own rates. Perhaps the Braves will determine that both Albies and Swanson are exceptions who need to be in the majors sooner rather than later. Then again, what would be the rush? It's not as if either will make a difference in the 2016 club's fortunes.
Albies and Swanson both are playing shortstop at their respective levels; the expectation is that the Braves will move one of them to second base once they reach the majors.
TEAM PUERTO RICO'S BIG CHOICE
Team Puerto Rico will have two fantastic options at shortstop for the 2017 World Baseball Classic -- the Astros' Carlos Correa and Indians' Francisco Lindor. While Lindor rates as the better defender, Correa is perhaps likely to start most games at short.
In fact, Lindor's agility and skill actually might work against him. His athleticism would help him adjust more quickly to second base than Correa would. Lindor has made plays in shifts on the other side of the bag that remind some of a great Puerto Rican second baseman -- none other than Roberto Alomar.
Lindor and Correa both reached the majors last June and have appeared in almost the exact same number of games. Lindor finished last season ranked fourth among shortstops in defensive runs saved, Correa 15th. Lindor is eighth in that statistic thus far this season, Correa 33rd.
By the way, the term "defensive runs saved" is a misnomer. It does not refer to the number of runs a player actually saves on defense; it simply measures the number of runs a player saves above or below an average player.
AROUND THE HORN
* Astros hitting coach Dave Hudgens says of second baseman Jose Altuve, "What makes him great is that he's never satisfied."
Altuve, in fact, dramatically improved his selectivity after a conversation with Hudgens at the end of last season. Hudgens showed Altuve that he was chasing 37.7 percent of pitches outside the strike zone, explained that he would get better pitches to hit if he cut that down to the league average.
Well, Altuve has reduced his chase rate to below league average, dropping all the way down to 25.8 percent. He's seeing more pitches per plate appearance, his walk rate is up and pitchers have to attack him in the zone because he no longer is swinging at marginal strikes.
The result: His on-base and slugging percentages are at career-high levels, and not by a little. By a lot.
* The Phillies almost certainly will crash, but who would have imagined that with approximately one-fourth of the season complete their 24-17 record would be the third-best in the NL?
Their negative-28 run differential screams regression, as does their 14-3 record in one-run games; no other team has more than eight wins in one-run affairs. The pitching, though, is mostly real; the Phils rank sixth in the NL in both ERA and fielding-independent pitching, meaning they're about where they should be.
* And so it has come to this for the Blue Jays: The team is eagerly awaiting the return of second baseman Devon Travis, who has been out since last July 28 due to a shoulder condition that later required surgery.
Travis, who will join Triple-A Buffalo for a rehabilitation assignment, could be a spark for the Jays at the top of the order, enabling Michael Saunders to drop into more of an RBI position.
The Jays' offense, expected to be a force, has been a major disappointment; the team is tied with the Athletics for 21st in the majors in runs per game, ranking behind every division opponent but the Yankees.
With firing of Gonzalez, no Latino managers in majors. #Nationals' Baker, #Dodgers' Roberts only minorities.

— Ken Rosenthal (@Ken_Rosenthal) May 17, 2016
The Dodgers' Dave Roberts (pictured) and Dusty Baker of the Nationals are the only two minority managers left in MLB.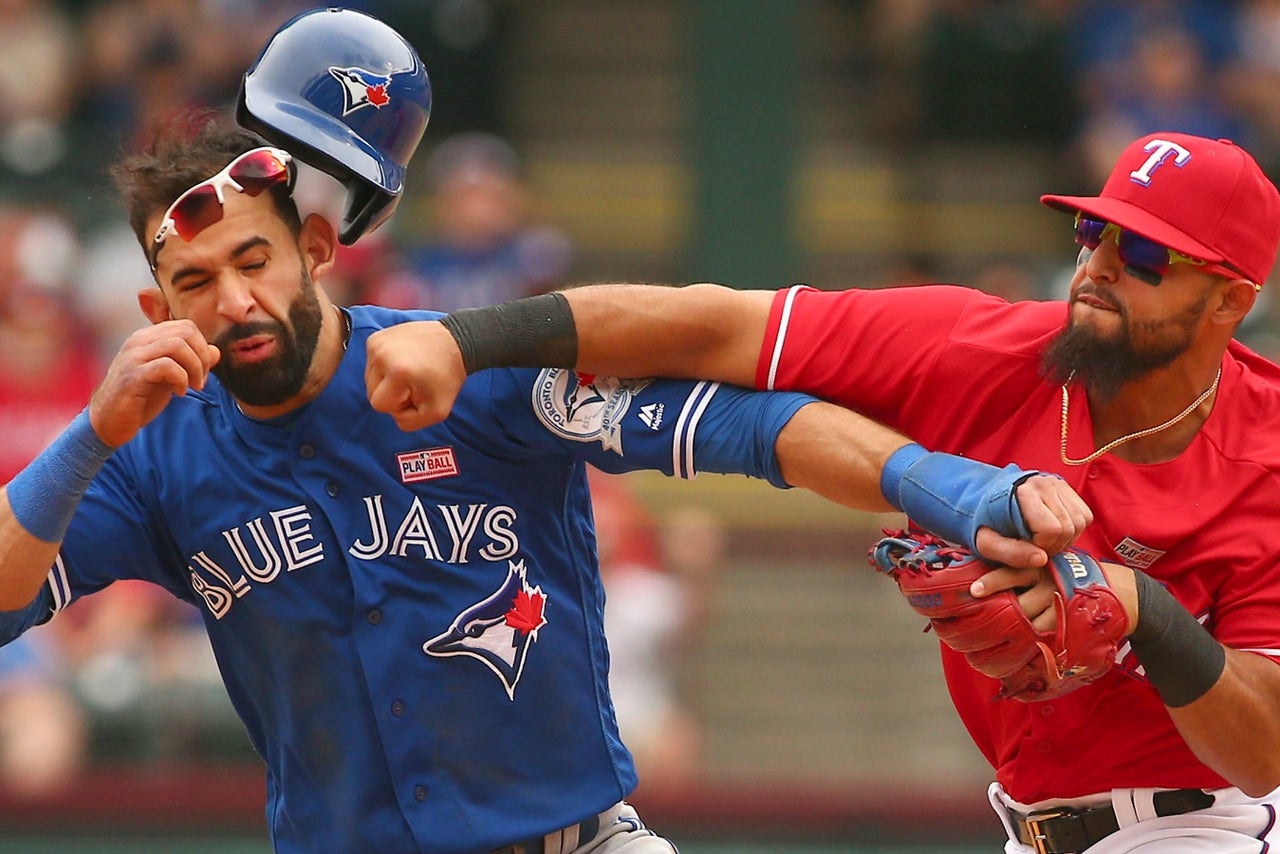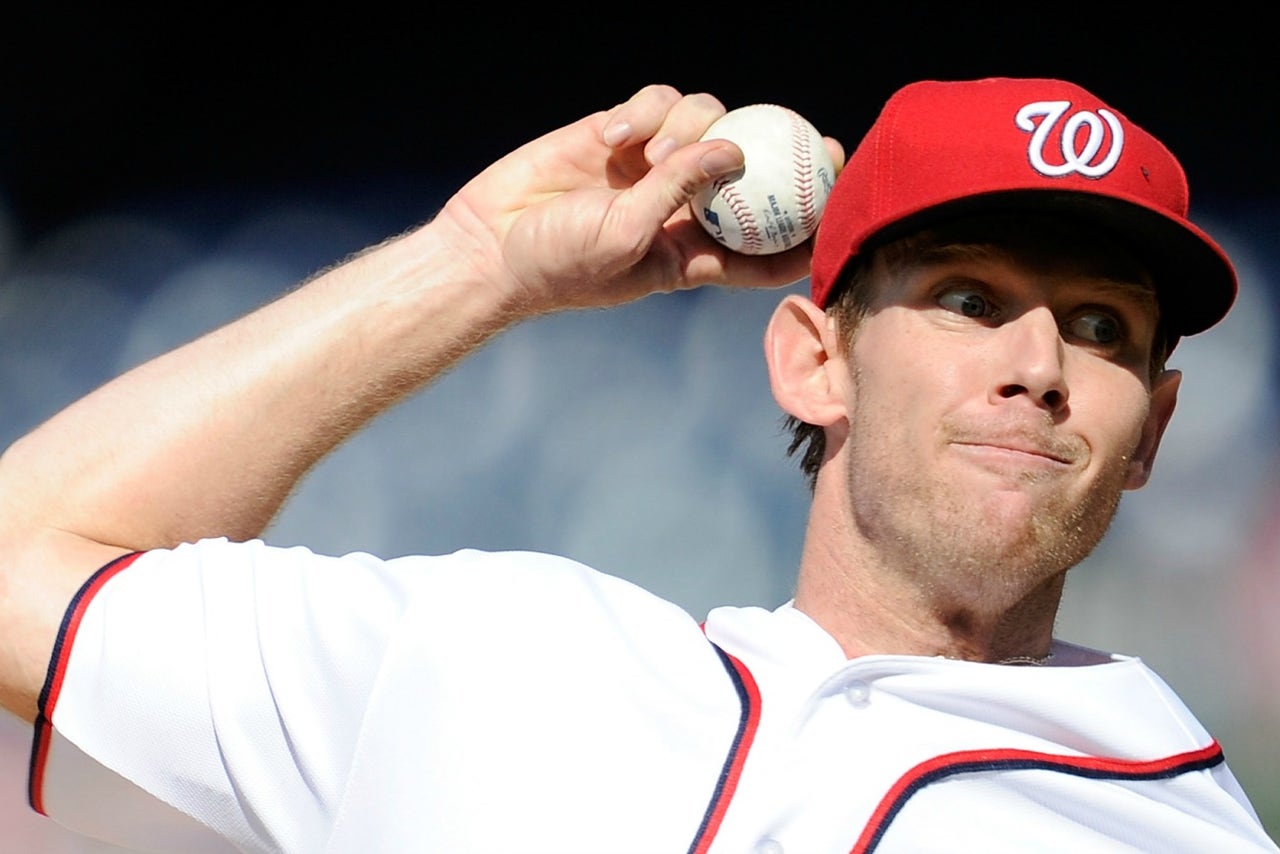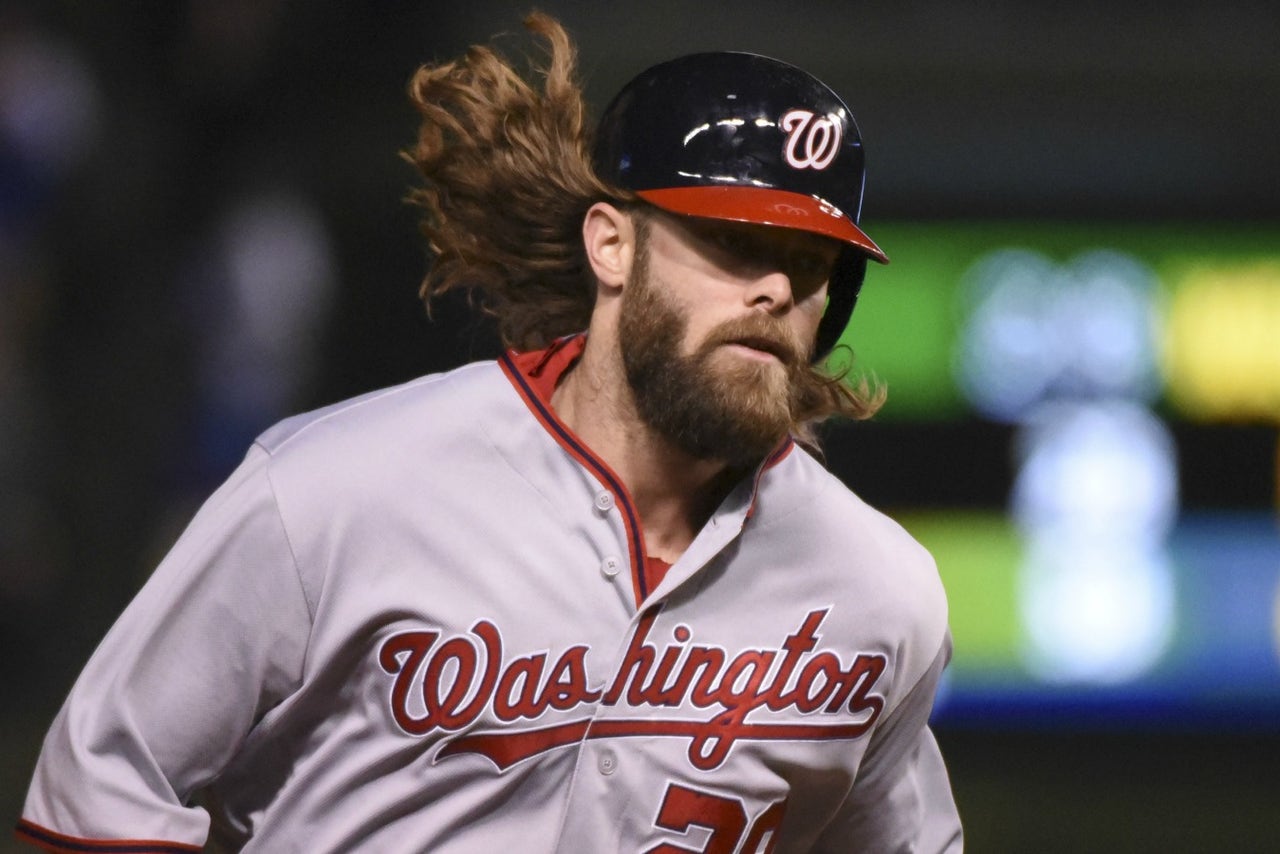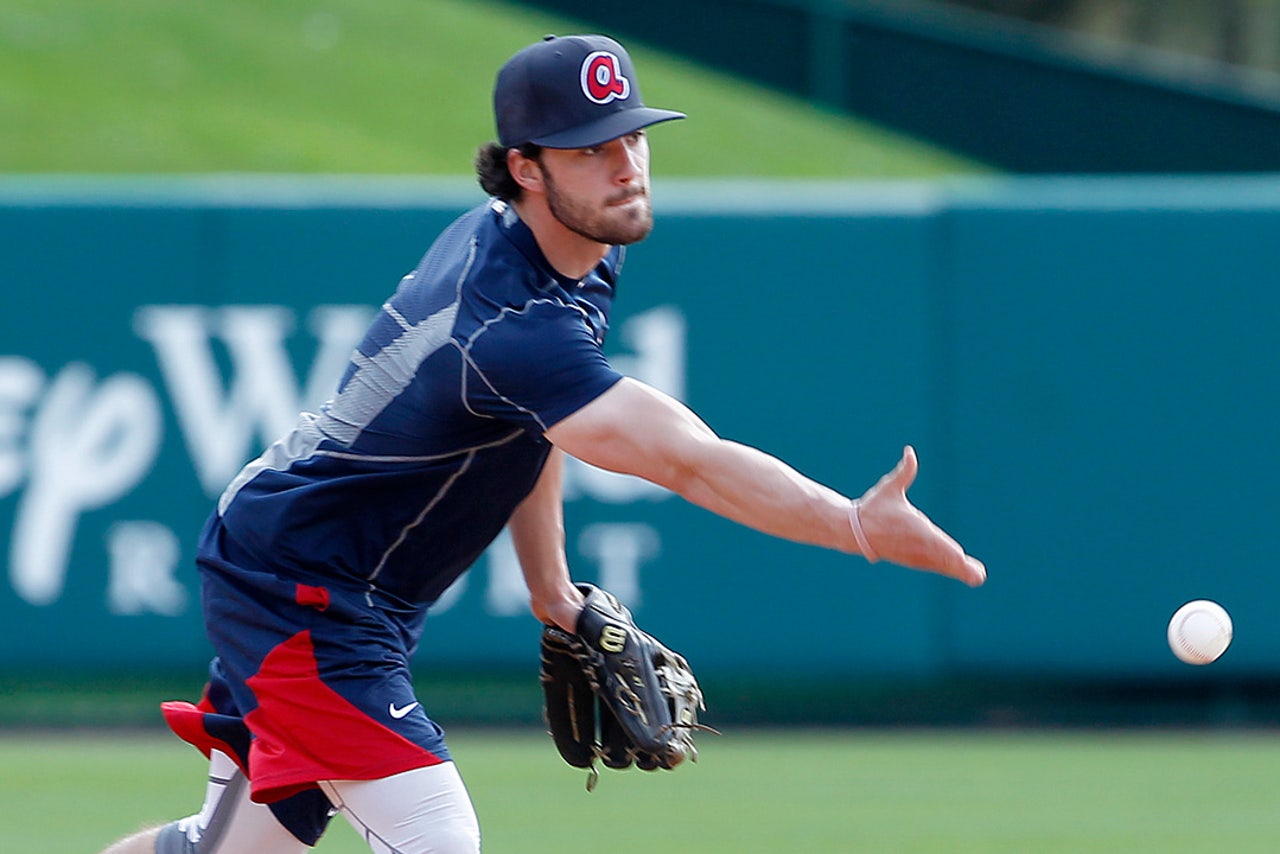 Dansby Swanson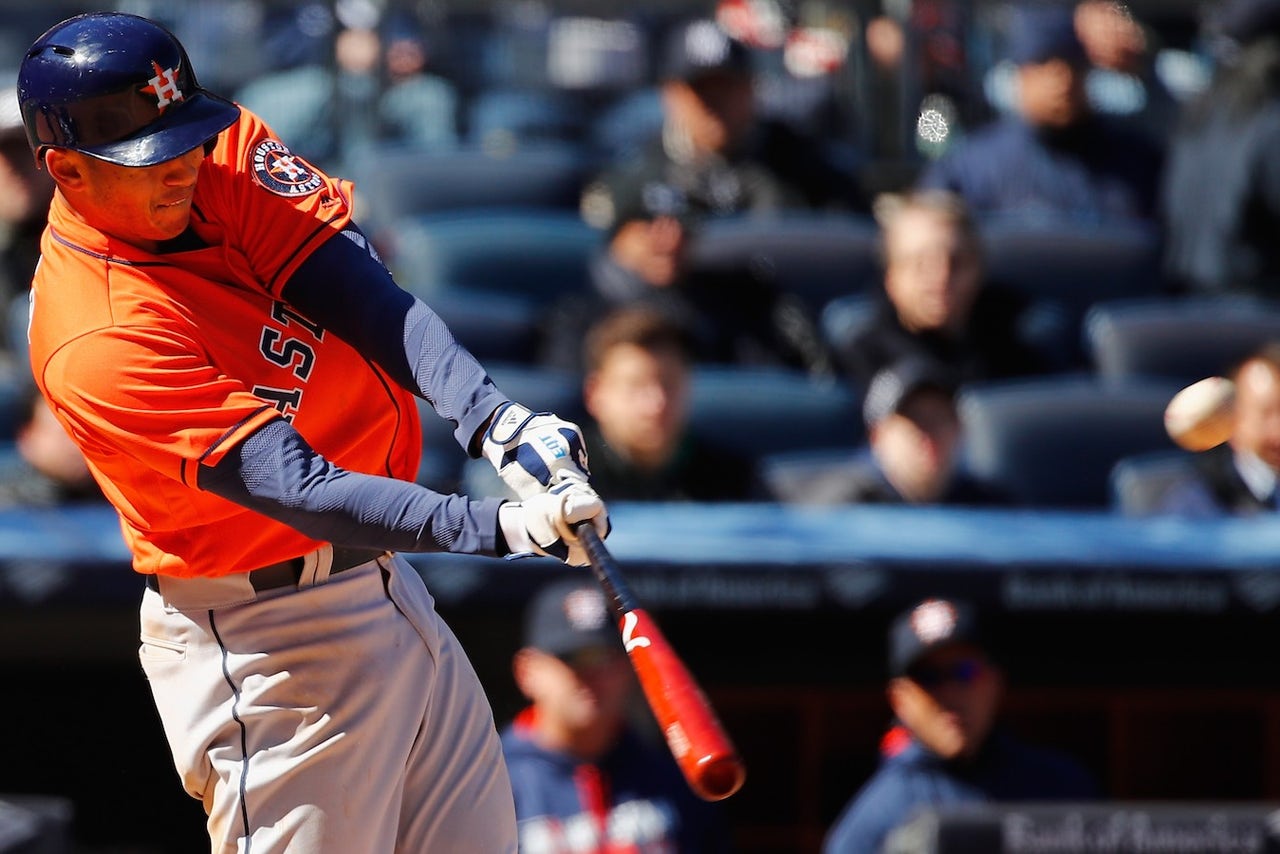 Carlos Correa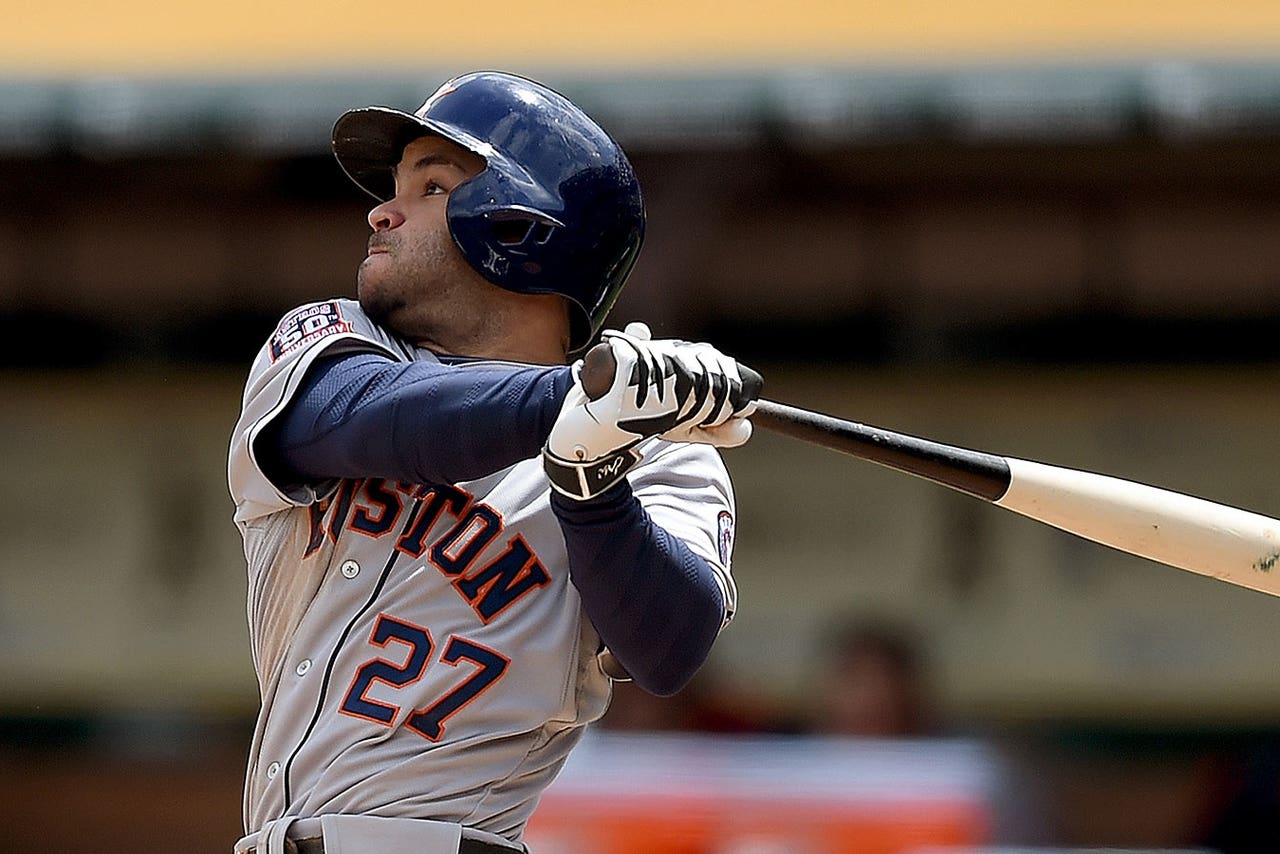 Jose Altuve
[pullquote align="center" attribution="Astros hitting coach Dave Hudgens, on Jose Altuve"]What makes him great is that he's never satisfied.[/pullquote][pullquote align="center"]Some rival executives wonder whether the Braves will push Albies and Swanson too rapidly in an attempt to demonstrate that the team's rebuilding program is working.[/pullquote][pullquote align="center"]How is it possible that Jays manager John Gibbons and Rangers second baseman Rougned Odor received the same fine -- $5,000?[/pullquote]
---
---