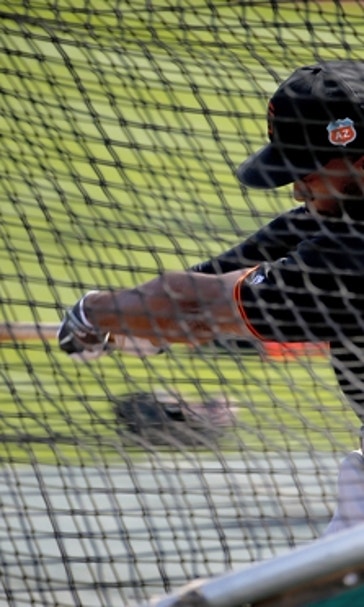 Denard Span set to take over in center field for Giants
BY foxsports • February 24, 2016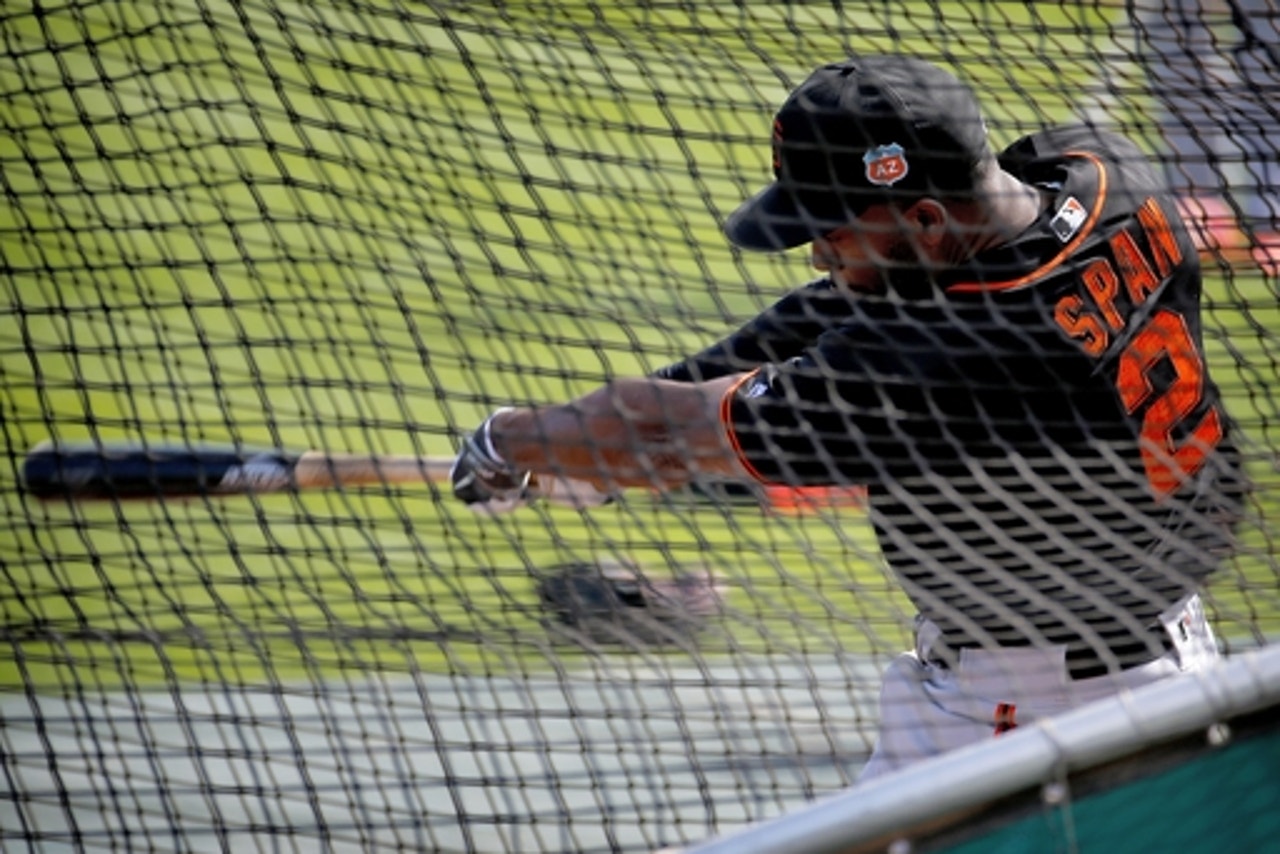 SCOTTSDALE, Ariz. (AP) On one of the many days over the second half of last season that Denard Span didn't play, he struck up a conversation with Emmanuel Burriss.
With both players out of the Washington Nationals lineup that day against the San Francisco Giants, Burriss had plenty to say about his days with the Giants. Burriss was drafted by the Giants and played in their organization through the 2012 season.
Span, out for all but two games after July 6 with back and hip problems that led to surgery, remembered the conversation when he agreed to a three-year, $31 million contract this offseason to play for San Francisco.
''He was telling me the type of organization and ball club they are and how they run things over here,'' Span said after the Giants' spring training workout Wednesday. ''It definitely was a big factor in me making the decision to come here. There was a lot of similarities with how I came up with Minnesota. It definitely caught my attention, and this offseason when they reached out, I felt like it was a perfect fit for me.''
Span, slated to play center field, has noticed the atmosphere around the Giants with their three World Series championships in the past six seasons.
''They expect excellence. That's the way we work. Just the culture around here, it's a quiet, confident group. Guys that let their play speak for itself on the field,'' Span said.
Span has also gotten to know Hall of Famer Willie Mays, who has been around camp lately.
''He's a joker, man. He's not afraid to let you know how he's feeling, and I'm just amazed at how sharp he is,'' Span said. ''It's been a joy just to be able to sit down at the table with him and shoot the breeze.''
The addition of Span didn't come without some questions. Span takes over for Angel Pagan in center field, with Pagan's move to left field an issue large enough that the two had to discuss it when they arrived for spring training.
''I think him and I are on the same page,'' Span said of Pagan. ''We have a common goal, and that's to help this team win a championship.''
Also, Span played in only 61 games last season, the back problems a precursor to hip pain. He still hit .301 in 246 at-bats for the Nationals.
''He's full go, but with that said, I think I'll slow-play him a little bit,'' manager Bruce Bochy said. ''We have plenty of time. We'll keep an eye on him. Really, the surgery that he had is an eight-month (recovery) deal to be 100 percent, and that'll be about when the season starts. I think he's a little ahead of the schedule.''
Span said he's feeling good but has some work to do to strengthen his legs and get the explosiveness he wants. He looks forward to playing in the spacious outfield of AT&T Park.
''Offensively, a lot of gaps so it's a lot of base hits. So you just have to keep the ball down, line drive swing, which is what I do,'' Span said. ''I'll be able to utilize my speed by either getting a double or triple. Defensively, it allows me to utilize my speed in those gaps, and thank God we have an athletic outfield. I'm going to be leaning on those guys to help me out.''
NOTES: Infielder Ramiro Pena, who played for Culiacan in Mexico last year and looks to return to the majors for the first time since 2014, says he expects to hear from Mexico's baseball federation in the coming days about whether he will be invited to World Baseball Classic qualifying next month. Pena played for Mexico in the WBC in 2013. If Pena is invited and accepts, he'd have to leave Giants camp for training and games for Team Mexico, which has qualifiers March 17-20 in Mexicali. ... Giants hitters will face live pitching beginning Thursday, Bochy said.
---
---