College Football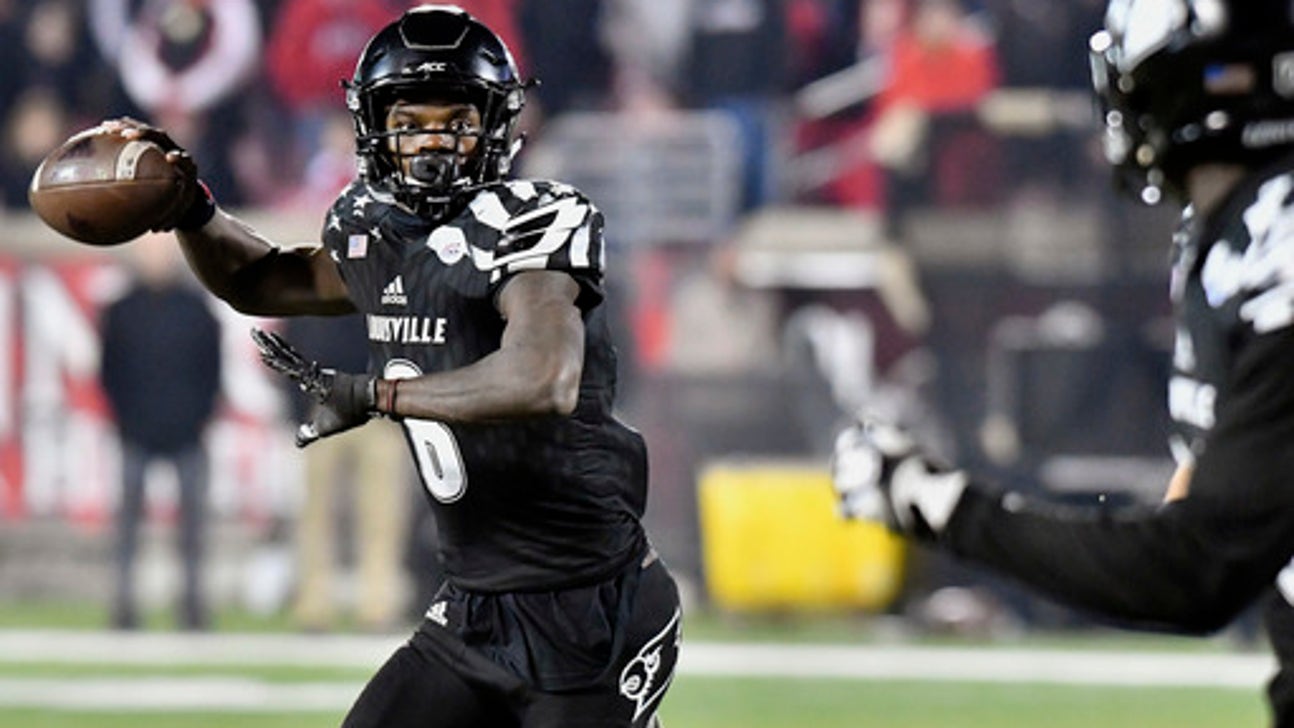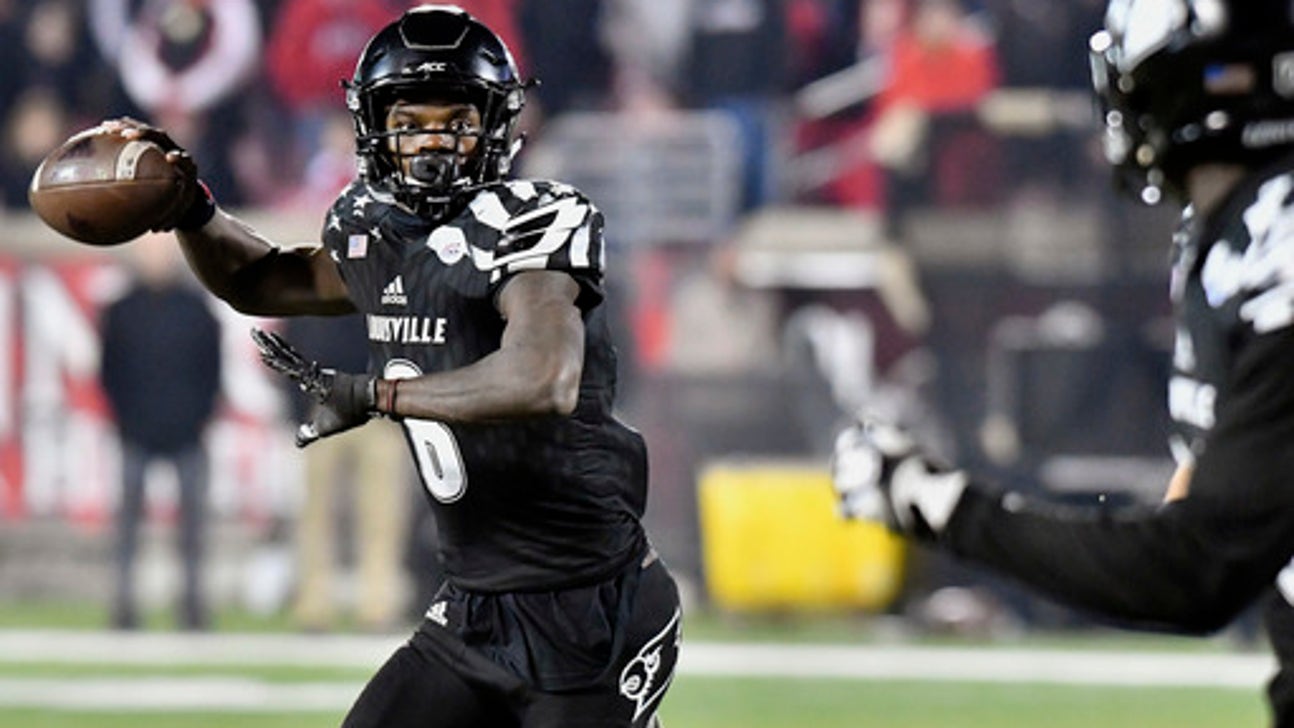 College Football
Temple, Wake Forest escape distractions at Military Bowl
Updated
Mar. 5, 2020 12:43 a.m. ET

ANNAPOLIS, Md. (AP) Playing in a bowl game is usually considered a reward for a successful season. For Temple and Wake Forest, the Military Bowl on Tuesday offers an additional bonus: a three-hour escape from off-the-field events that served as a distraction for each program.
No. 23 Temple (10-3) hasn't played since beating Navy 34-10 on Dec. 3 in the American Athletic Conference championship at Navy-Marine Corps Memorial Stadium, site of the Military Bowl.
Much has changed since then for the Owls, who will have a different look on the sideline when their return.
Three days after Temple won its first AAC title, coach Matt Ruhle accepted the same position at Baylor. Florida defensive coordinator Geoff Collins was subsequently hired as Ruhle's replacement.
Ed Foley, a nine-year assistant at Temple, will serve as interim coach when the Owls vie for the first 11-win season in school history.
''One of our goals was the championship, and another was to win an 11th game and become the greatest Temple team ever,'' senior linebacker Avery Williams said. ''Everything that's been going on, we really don't care. It's all about us right now.''
Under normal circumstances, Wake Forest's main focus entering the Military Bowl would be to secure a winning season by ending a three-game losing streak. But the Demon Deacons (6-6) have been embroiled in a scandal in which Wake Forest broadcaster Tommy Elrod leaked or attempted to leak game plan information to at least three opponents.
''We knew something was going on since a month ago and we've focused on the game and things we can control,'' Wake Forest coach Dave Clawson said. ''I think our players have done a great job of that. Nothing we can do about it. It happened, it's in our past, we addressed it and we're moving forward. I think for us it's great that there is another game.''
Some things to know about the Military Bowl matchup between Temple and Wake Forest, who last met in 1930:
BOWLING AGAIN: Wake Forest is in the postseason for the first time since the Music City Bowl in 2011.
''It's been a long time,'' said senior safety Ryan Janvion, whose 44 career starts are most on the team. ''To be here now says a lot about the direction of our program. We're all excited to be here, but we know our job isn't finished. We're going to do our best to finish this season strong with a win in a bowl game.''
The Demon Deacons, who went 3-5 in the Atlantic Coast Conference, need a victory to secure their winning season since 2008.
FANTASY ISLAND: Foley probably hasn't stopped smiling since getting the job as interim coach.
''To me, it's like Phillies fantasy week. You go down there and you get to be on the Phillies team for a week,'' he said. ''Well, I get to be the head coach of Temple for 21 days. It's just a thrill.''
After it's all over, Foley is counting on working with Ruhle at Baylor or under Collins at Temple.
''I feel really good that ... I'm going to end up in a really good place,'' he said.
SOAK IT UP: In carrying on a Military Bowl tradition, players on both teams visited the nation's capital this week and mingled with Armed Forces personnel. For Wake Forest, it's been a ride that was a long time coming.
''It's more than just a football game,'' Clawson said. ''No player on our team has been to bowl before, so we want them to enjoy the experience and have it be something that they want to do again.''
INTO THE UNKNOWN: Although Temple hasn't played Wake Forest in 86 years, the Owls know quite a bit about their ACC foe.
''We see them on film. We know what they do, we know what they're about,'' said quarterback Phillip Walker, who owns the school record for wins by a starting quarterback - 28 in all, including seven straight.
Walker has thrown 12 touchdown passes and only three interceptions during Temple's seven-game winning streak. He went 16 for 25 with two scores and no picks against Navy.
HISTORY LESSON: The Military Bowl debuted as the Eagle Bank Bowl, when Wake Forest beat Navy 29-19 in 2008 at RFK Stadium in Washington.
Northrop Grumman, a global security company, signed on as the bowl's new title sponsor in 2010, bringing with it a partnership with the United Service Organizations. It was renamed the Military Bowl in 2010 and moved to Annapolis in 2013.
---
More AP college football: http://collegefootball.ap.org and http://twitter.com/AP-Top25
---
---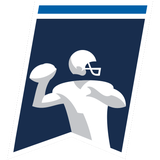 Get more from College Football
Follow your favorites to get information about games, news and more
---