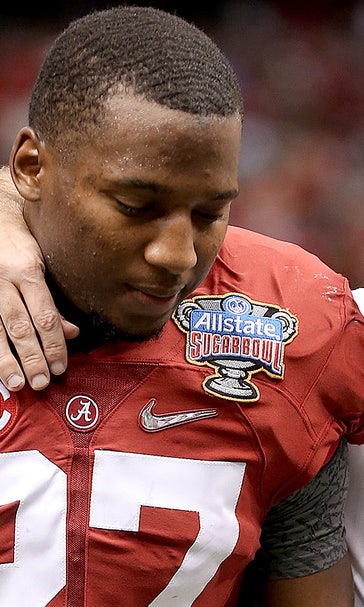 Kirby Smart: Our players 'did not respect' Ohio State QB Cardale Jones
July 2, 2015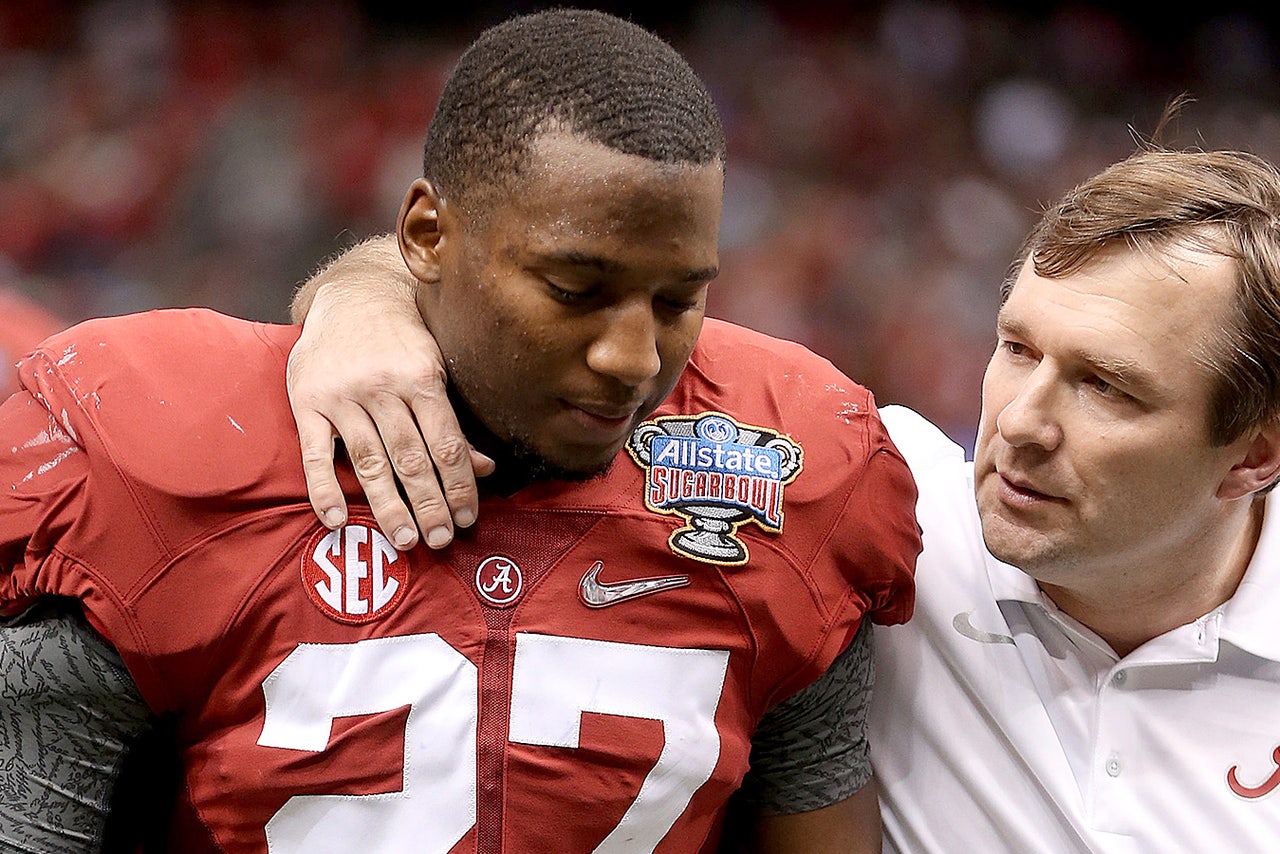 Heading into the first College Football Playoff, Alabama was the consensus favorite to win it all. The Tide were a 9.5-point favorite over Ohio State before ultimately falling 42-35 in the Sugar Bowl, the playoff semifinal.
According to defensive coordinator Kirby Smart, the game could have been much worse for Alabama, as the team was ill-prepared for Cardale Jones and the Buckeye offense. 
"So I've coached about ... 15 years – it was the most different situation we've ever had because of the quarterback situation," Smart said on 680 The Fan in Atlanta earlier this week. "So you've got one quarterback on tape (Braxton Miller), then you've got another quarterback on tape (J.T. Barrett), then you've got one game on the quarterback (Cardale Jones). And looking back, we have exit interviews with our players, and when you look in hindsight, I asked every kid, Landon Collins, Nick Perry, Jarrick Williams, the really smart seniors on our team, I said ... 'Where did we go wrong? What did we do wrong?'
"All three of them said they did not respect the quarterback, and our job as the coaches was to make them respect the quarterback. Well they heard from the media, they heard from ESPN, they heard from everybody that he was a third-string quarterback. How can a third-string quarterback beat Alabama? We didn't promote him enough and they didn't value his talents enough, and he came in – we thought he was a really good passer. Well, he ran the ball well, too. Well, we had not seen him run the ball ... and not a runner like Blake (Sims) and not a runner like their other guy, just big."
Smart said he "knew early" that his defense was in for a fight.
"See, everybody's talking about the score, we were leading, but we weren't leading," Smart said. "We had not slowed them down. We had two red area stops, which were six points, could have been 14. We had a turnover, we stripped a ball. We had not slowed them down, and I'm thinking this could be 21 but it's six, 21-6, could be 21-21. And then they scored right before the half, which we thought was deadly. They had a good two-minute drive and scored, and I knew that we were in trouble."
To better understand how Ohio State attacked the typically stout Alabama defense, head coach Nick Saban brought in Houston head coach and former Ohio State offensive coordinator Tom Herman afterward to break down how he approached attacking the Tide's defense.
"I'll tell you the best thing we did, and I give Coach (Nick) Saban a lot credit, we went directly to (Herman). We flew him in. We said "Hey, look, we want to meet with you. You know us better than anybody. You spent four weeks getting ready for us. What's our tendencies? What do we do wrong? What do you think?' And he was honest with us, he just told us what he thought. It was very valuable for us."
Alabama fans certainly hope the lessons gained will mean better results on the field this season, as Ohio State exposed the defense to the tune of 537 yards of total offense.
While on the air with 680 The Fan, Smart also made some interesting remarks on the time the college game demands from coaches and why so many coaches take NFL opportunities when they become available. 
"It never stops. It's 365 recruiting. So we're recruiting non-stop," Smart said. "At least in pro ball ... they sit back, kind of enjoy. They've got rules, they can't be around their players. But for us, it never really stops, recruiting, but least the football stops."
"That cell phone you've got, the smart phones, are the death of college coaches," Smart said. "Every college coach I talk to won't say it on record, but everyone's thinking 'Should I go to the league?' Because you don't have the same requirements, it's different, the hours are different. But the recruiting is non-stop. My phone, I'm on the boat today, it blows up non-stop."
"And that's the part I say college coaches are always looking to go (to the NFL), because if you're not a niche recruiter, as you get older or you get less active as a recruiter, you become less valuable."
(h/t 680 The Fan)
---
---