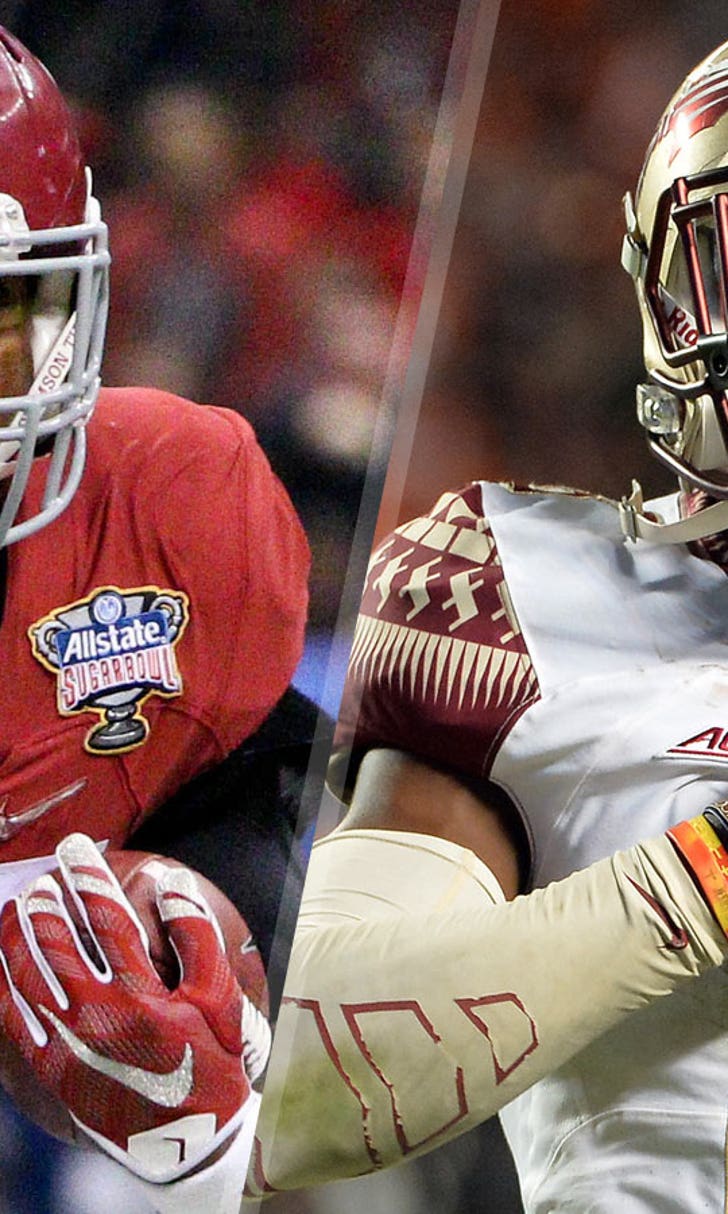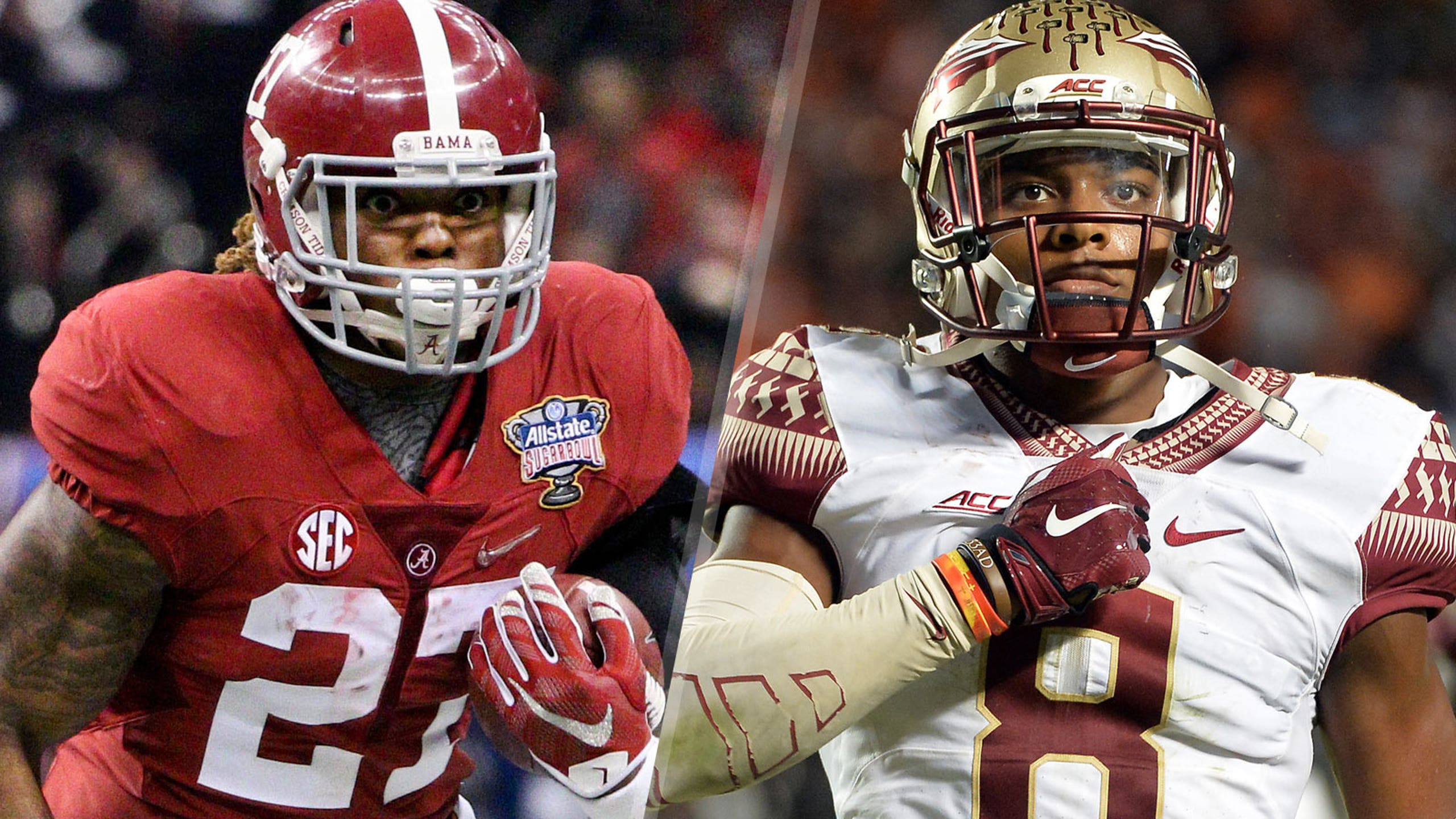 Alabama, FSU both got way too much respect in first coaches poll
BY Stewart Mandel • July 30, 2015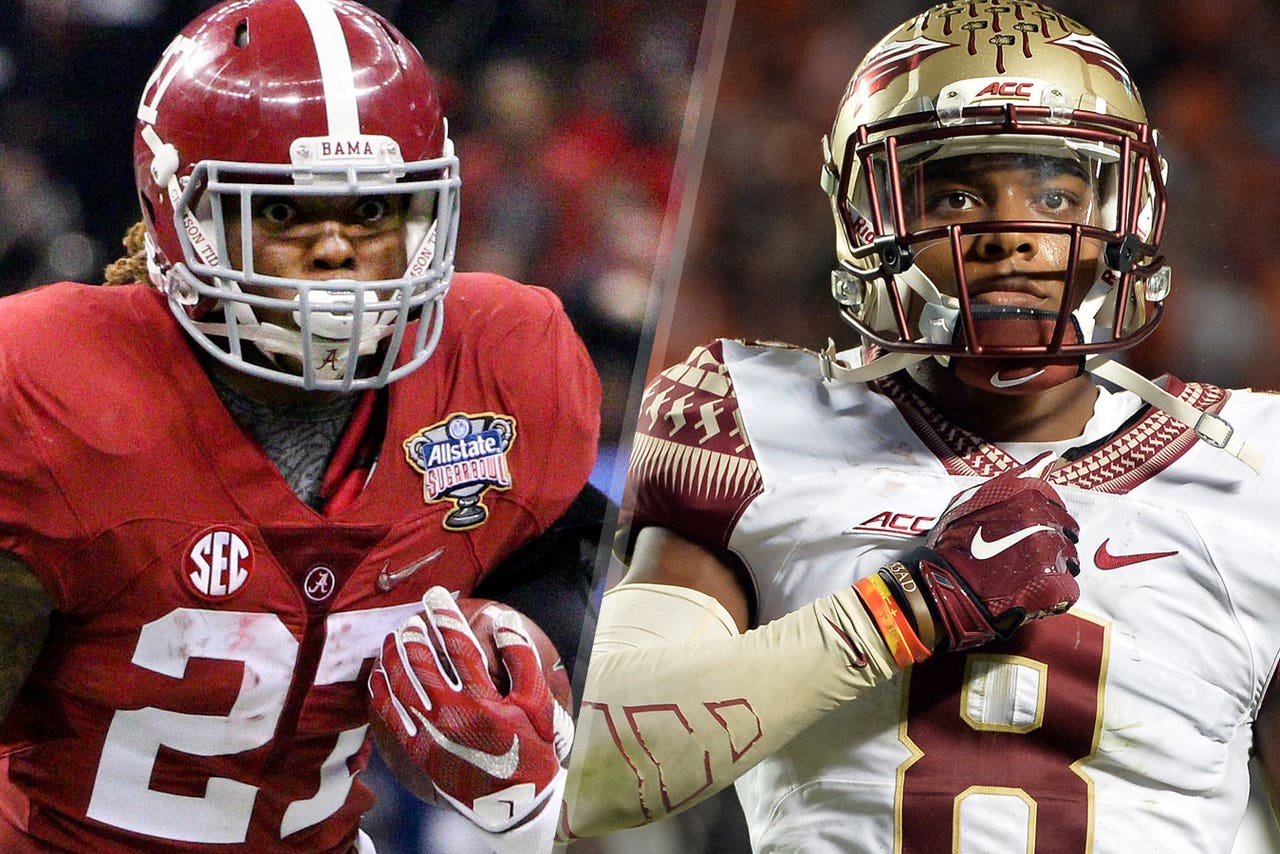 The preseason coaches poll came out Thursday morning ... and you'll never guess who's No. 1!
The coaches poll holds no bearing on who makes the College Football Playoff; the committee doesn't put out its first set of rankings until November. But we need something to fill the void, and who doesn't love college football rankings in July?
Ohio State being the overwhelming No. 1 is hardly a surprise. But here's my initial reaction to which teams the coaches ranked too high or too low.
Overrated teams
No. 3 Alabama. While hardly a surprise that the coaches expect Nick Saban's juggernaut to just keep rolling, the Crimson Tide enter 2015 with more question marks than any Saban team of the past five years. That starts first and foremost with quarterback, where once-ballyhooed Florida State transfer Jake Coker still has not cemented the starting job. It's no certainty Alabama will be the best team in its own division this year much less No. 3 in the whole country.
No. 8 Florida State. Like Alabama, FSU has built up enough benefit of the doubt at this point that some probably find this ranking too low. But in this case, coaches are assuming that Everett Golson will sweep in and master the 'Noles' offense; Dalvin Cook will either be reinstated or barely missed; the entire offensive line will be smoothly replaced; and FSU's defense will considerably improve. That's a lot to ask.
No. 10 USC. C'mon, that's ridiculous. Look at USC's 2014 results and explain why the Trojans — now without dominating defensive lineman Leonard Williams, among others — will vault from barely-in-the-top 25 to top 10.
No. 13 LSU. The Tigers may have the least confidence-inspiring quarterback stable of any team in these rankings. Nor does this have the makings of a vintage LSU defense (especially without departed coordinator John Chavis). The Tigers may struggle to finish in the upper half of the SEC West much less approach the upper half of the top 25.
No. 18 Wisconsin. The Badgers are usually a steady bet from year to year, but there's a lot of uncertainty with this team, from yet another head-coaching change to no Melvin Gordon to an inexperienced O-line and a whole bunch of new starters on defense.
Underrated teams
No. 6 Michigan State. Not that you could realistically move the Spartans much higher, but they just beat No. 4 Baylor in last year's Cotton Bowl and I expect them to beat No. 5 Oregon when the teams meet Sept. 12 in East Lansing.
No. 11 Notre Dame. Granted, the Irish should not even be allowed to field a college football team unless they join a conference (according to assorted coaches around the country recently), but this team is loaded. It returns 11 players with starting experience on defense to go with a bunch of talented skill players on offense. It belongs in the top 10.
No. 16 Arizona State. The Sun Devils, coming off consecutive 10-win seasons, are my pick to win the stacked Pac-12 South. Mike Bercovici has shown star power at quarterback, he's got a deep tailback stable behind him and a deep and athletic defense to help. Swap USC and ASU.
No. 24 Boise State. The Broncos won 12 games last year, beat the Pac-12 South champs (Arizona) in the Fiesta Bowl and should be even better this year. In fact, they're a threat to run the table and cause the committee some serious debating. I'd have them no lower than their No. 16 ranking to end last season.
NR Virginia Tech. I espoused my confidence in the Hokies in this week's Mailbag. Their defense is going to be unbelievable. Granted it's hard to justify including a returning 7-6 team in the preseason poll ... unless of course, like Tennessee, it plays in the SEC.
Stewart Mandel is a senior college sports columnist for FOXSports.com. He covered college football and basketball for 15 years at Sports Illustrated. You can follow him on Twitter @slmandel and Facebook. Send emails and Mailbag questions to Stewart.Mandel@fox.com.
---
---