Arizona State Sun Devils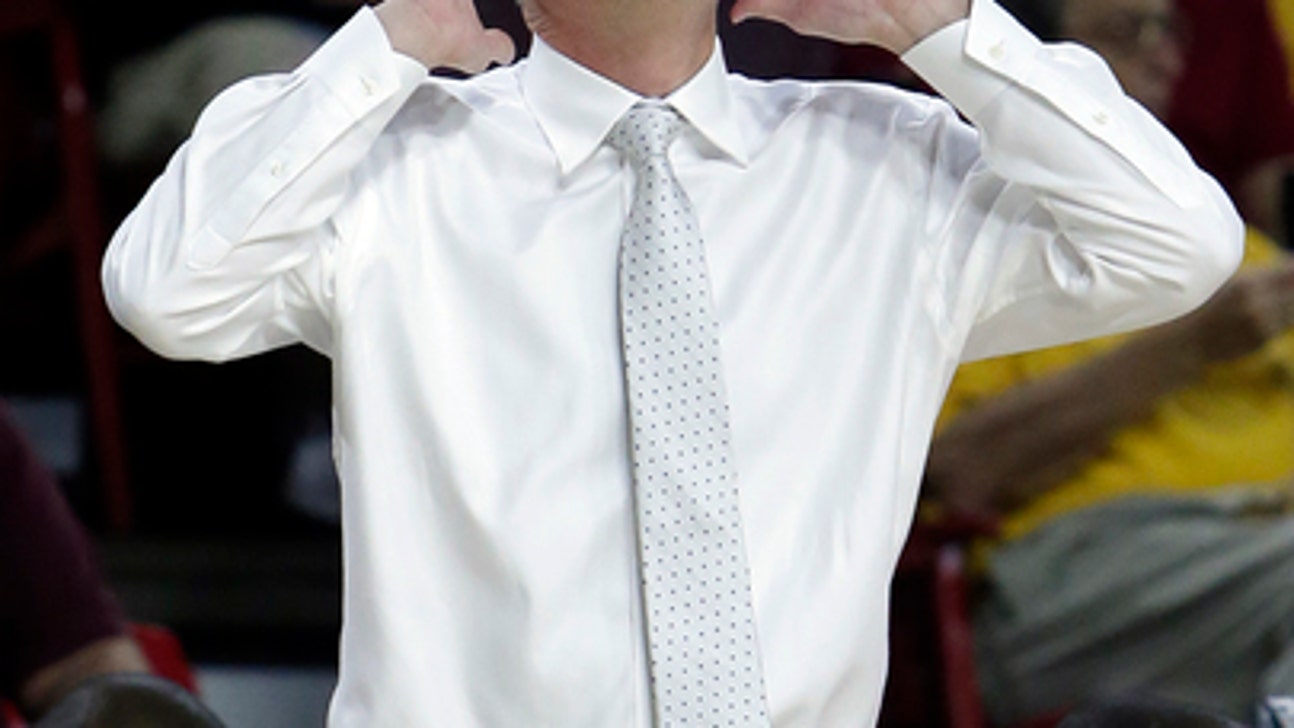 Arizona State Sun Devils
White leads No. 20 Arizona State past San Francisco 75-57 (Dec 02, 2017)
Updated
Mar. 4, 2020 8:24 p.m. ET

TEMPE, Ariz. (AP) In its first game as a nationally ranked team, Arizona State was not at its high-scoring best - just plenty good enough to handle San Francisco and stay unbeaten.
Redshirt freshman Romello White scored 16 points and grabbed 13 rebounds to lead five Arizona State players in double figures and the 20th-ranked Sun Devils beat the Dons 75-57 on Saturday night.
Tra Holder added 15 points - despite 3-for-10 shooting - and Shannon Evans had 14 for the Sun Devils (7-0), off to their best start to a season since 1980-81, when the team had Lafayette Lever, Byron Scott and Alton Lister and finished 24-4.
Cody Justice added 12 points for Arizona State, all in the first half. ASU's Remy Martin also scored 12.
''I thought it was good for us to have a game where we weren't at our very best,'' coach Bobby Hurley said, ''and yet still were able to win this pretty easily.''
Jordan Ratinho scored 20 for USF (4-3).
It was the first game for Arizona State, in its third season under Hurley, since the team vaulted into the Top 25 for the first time in nine seasons after beating Kansas State and then-No. 15 Xavier last week in the Continental Tire Invitational in Las Vegas.
The Sun Devils entered the game as the only team in major college basketball to score 90 points in every game this season. The offense wasn't clicking that well against USF, but the Arizona State defense was solid, especially inside.
The Dons shot 29 percent (18-for-63), including 11 of 40 from 3-point range.
''They're hard,'' USF coach Kyle Smith said of the Sun Devils. ''Matt (McCarthy - 0 for 5 shooting, one rebound) was really struggling to score over anybody. They were locked up on us. We were just trying to survive after the start.''
USF, playing away from home for the first time this season, was out of this one in a hurry.
The Dons' only lead was 3-0. They were down only 9-6 after Remu Raitenen's 3-pointer with 15:02 left in the first half.
USF wouldn't score again for the next 7:24. By then, the Sun Devils had mounted a 16-0 run capped by Justice's layup and led 25-6 with 8:31 left in the half.
An 11-0 spurt, including two 3s by Erik Poulsen, cut the Arizona State lead to 33-21 on Frankie Ferrari's 3 2:36 before halftime.
Arizona State outscored USF 9-4 the rest of the half, Justice's second 3-pointer putting the Sun Devils up 40-25 at the break.
The closest the Dons got in the second half was 61-49 after Ferrari's 3-pointer with 4:37 to play. Arizona State scored the next six with Holder's only 3-pointer of the night boosting it to 67-49 with 3:46 left.
The Sun Devils had a 34-12 advantage in points in the paint.
''It makes me just want to go harder at them if I feel like they're really good in the post, not really good defending,'' White said. ''I just tell them to look for me, because I'm going at them.''
White was an erratic 8 of 16 at the free throw line.
''Coach Hurley told me I've got to shoot 500 free throws on Monday,'' White said.
BIG PICTURE
USF is going to struggle in the West Coast Conference if this offensive demonstration is any example.
Hurley acknowledges he eased up on the team a bit this week after its emotional sweep in Las Vegas and he wasn't surprised about the offensive struggles.
Arizona State didn't play a great game but thoroughly overmatched the Dons. Things get tougher for the Sun Devils in a hurry. They play St. John's in the Staples Center on Friday night and at No. 2 Kansas on Sunday.
''We haven't just stayed at home to play a bunch of bye games,'' Hurley said. ''We've gone out and we've played good teams and we've proven that we belong where we are. ... We feel happy to be where we are, knowing that we have a big week ahead of us.''
EXPANDING ROTATION
Hurley went with a seven-man rotation but that will expand when Ohio State transfer forward Mickey Mitchell becomes eligible in the Kansas game.
And it will go to a nine-man group when freshman forward Kamani Lawrence returns, and probably starts, from a fractured foot sometime around Christmas.
UP NEXT
USF: Hosts Central Arkansas on Monday night.
Arizona State: Plays St. John's in Los Angeles on Friday night.
---
More AP college basketball: http://collegebasketball.ap.org and http://www.twitter.com/AP-Top25
---
---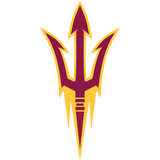 Get more from Arizona State Sun Devils
Follow your favorites to get information about games, news and more
---