MUP: Ivan Rakitic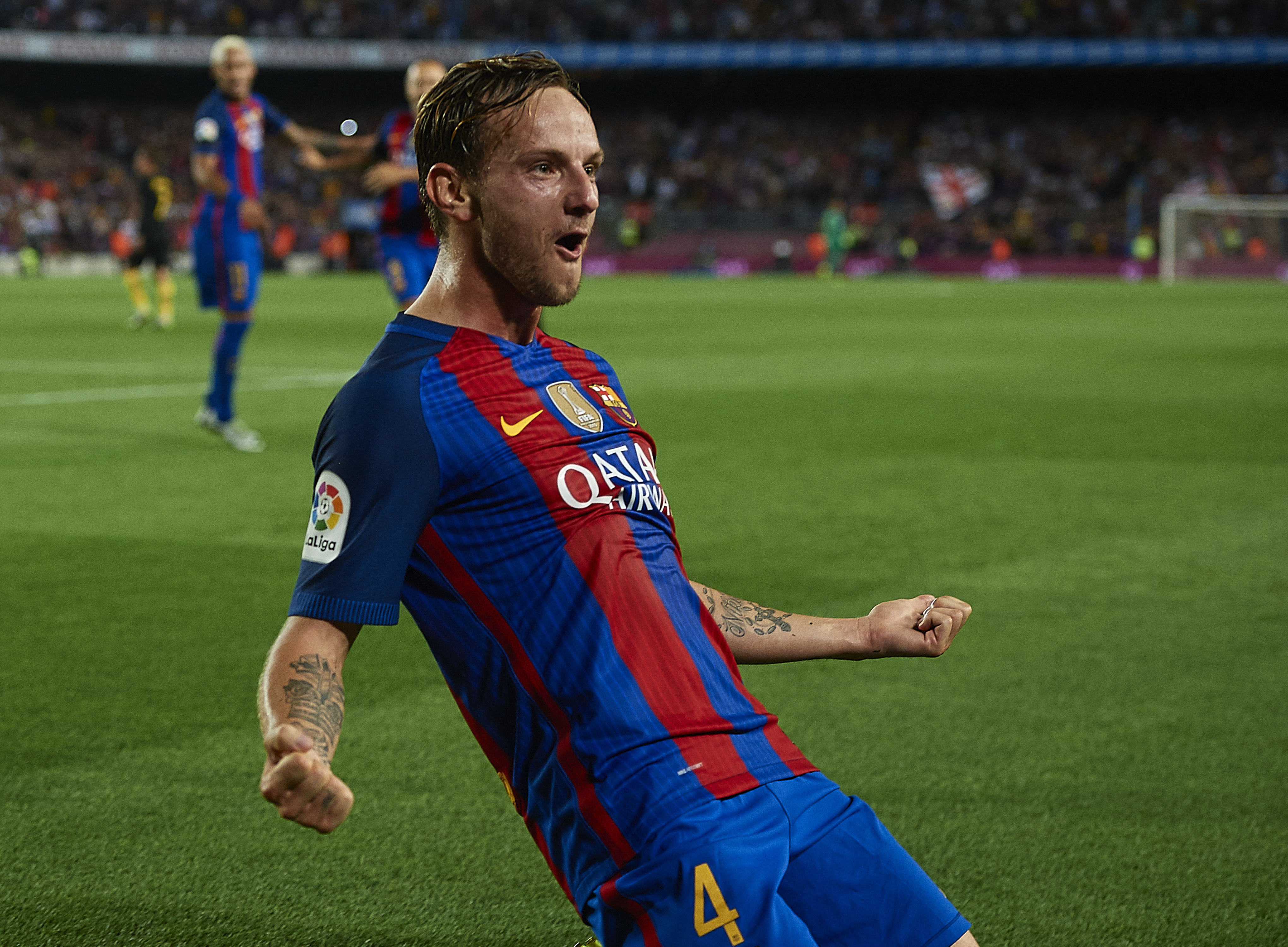 Ivan Rakitic has been one of Barca's most underrated players since is arrival at the club and needs to be appreciated more.
Today, Barcelona is without a doubt one of the biggest clubs in the world and perhaps ever. So maybe with such star power on the squad like Messi, Neymar, Suarez and Iniesta it's easy to forget about the other spectacular talent on the team. This is why I believe, Ivan Rakitic is the MUP, the most undervalued player at the club. Rakitic arrived to the club from Sevilla for the 2014-15 season and has not looked back, being an instant starter and contributing right away.
The Croatian International has shown he is not a weak link on the club and with him being in his relative soccer-playing prime we can only expect better performances. What sets him apart, as the MUP his play is not always flashy so some don't notice his phenomenal dribbling and layoff passes that set him apart from a player like Andre Gomes. So far he has also been, like other Barca midfielders, extremely accurate with the ball. Coming into this week's game with a passing success rate of 86.7* percent.
More from Everything Barca
Similarly, his attempts per game is in the high 60's* to go along with his 2* key passes a game that either are assist's or lead to one. Those are good to great numbers that when compared to Andre Gomes' show Rakitic's prominence on the team. Rakitic also has a knack for goal as demonstrated by his goal this week against Atletico, when he perfectly detected a hole in the defense and blasted into it setting up a relatively easy header. As well as, scoring against Bilbao, a couple of weeks ago which gave Barcelona the win in a highly contested affair.
Want your voice heard? Join the Everything Barca team!
The play he has displayed as well as his camaraderie with the whole squad has really entrenched him into the fans hearts. I know he is one of my favorite follows on Instagram, where he has shown cool moments with players like Neymar and ter Stegen. So don't underestimate the chemistry part of the equation, he is very comfortable with the other players and it shows on the field as his one-two plays with Iniesta are magical. Overall, his skills and personality match really well with the squad and his play should be appreciated more from us, the fans.
*All statistics from whoscored.com
This article originally appeared on