It's yours! Eagles name Foles starter for the rest of the season
It was pretty easy to see this coming.
Nick Foles has thrown 16 touchdowns without an interception in 2013, so it makes sense that Eagles head coach Chip Kelly has named him the starting quarterback for the rest of the season.
"I said it the other day, that he's doing a great job of protecting the football and not putting us in bad situations," Kelly said to the Eagles team website. "When we have a shot and can take it down the field, he's proven he can do that."
Foles has been exemplary on the field this season, as he's racked up an NFL-leading quarterback rating of 127.9. He also tops the league with 9.6 yards per attempt and has thrown for a touchdown on 9.9 percent of his attempts. The Eagles are also 4-1 in games he's started.
"He's got a great command of what we're doing and he's a lot more comfortable with what we're doing. It's just kind of an ongoing process for him," Kelly said.
But WAIT. Don't the Eagles have another able quarterback on their roster?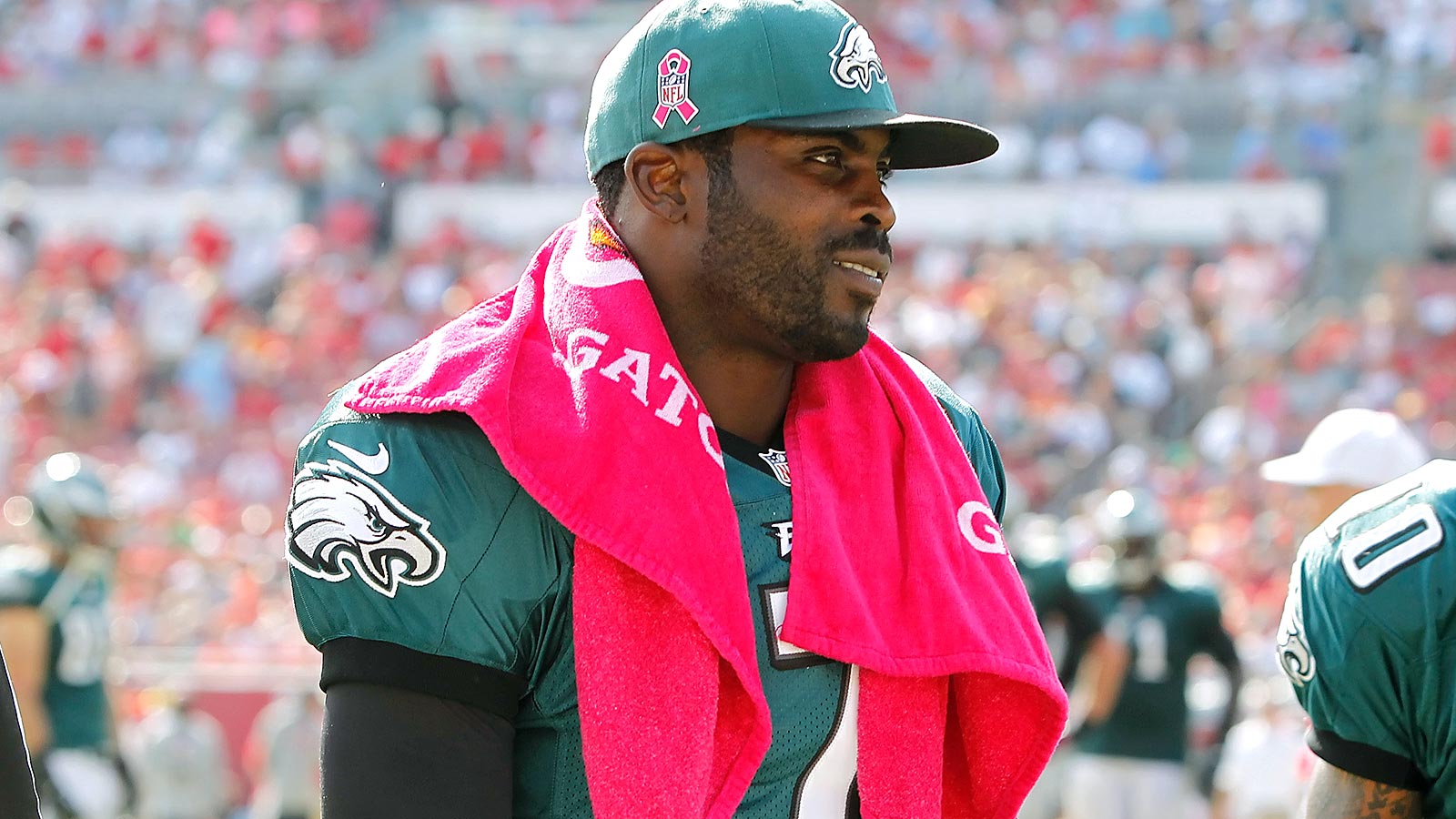 That's right, Michael Vick. Kelly waited to make final decision until Vick was fully recovered from the hamstring injury that's kept him out the last few weeks.
"We need to get him back up. The big thing with Mike is that he's missed a fair amount of time here, so we've got to get him back up to speed," Kelly said.
By the way, don't expect to see a mopey Vick standing on the sideline. The veteran quarterback has been candid recently that he believes Foles should be the Eagles' starter the rest of the way.
"They understand the situation and Mike wants to contribute any way that he can," Kelly said. "That's the type of guy he is. He's a great teammate and great leader and he's been great for Nick over the games that he's been out in terms of helping him develop.
"I think we've got two quarterbacks who can win games in the NFL and I think you need both of them."