Report: Heat still favorites for Goran Dragic; Lakers, Knicks, Pelicans interested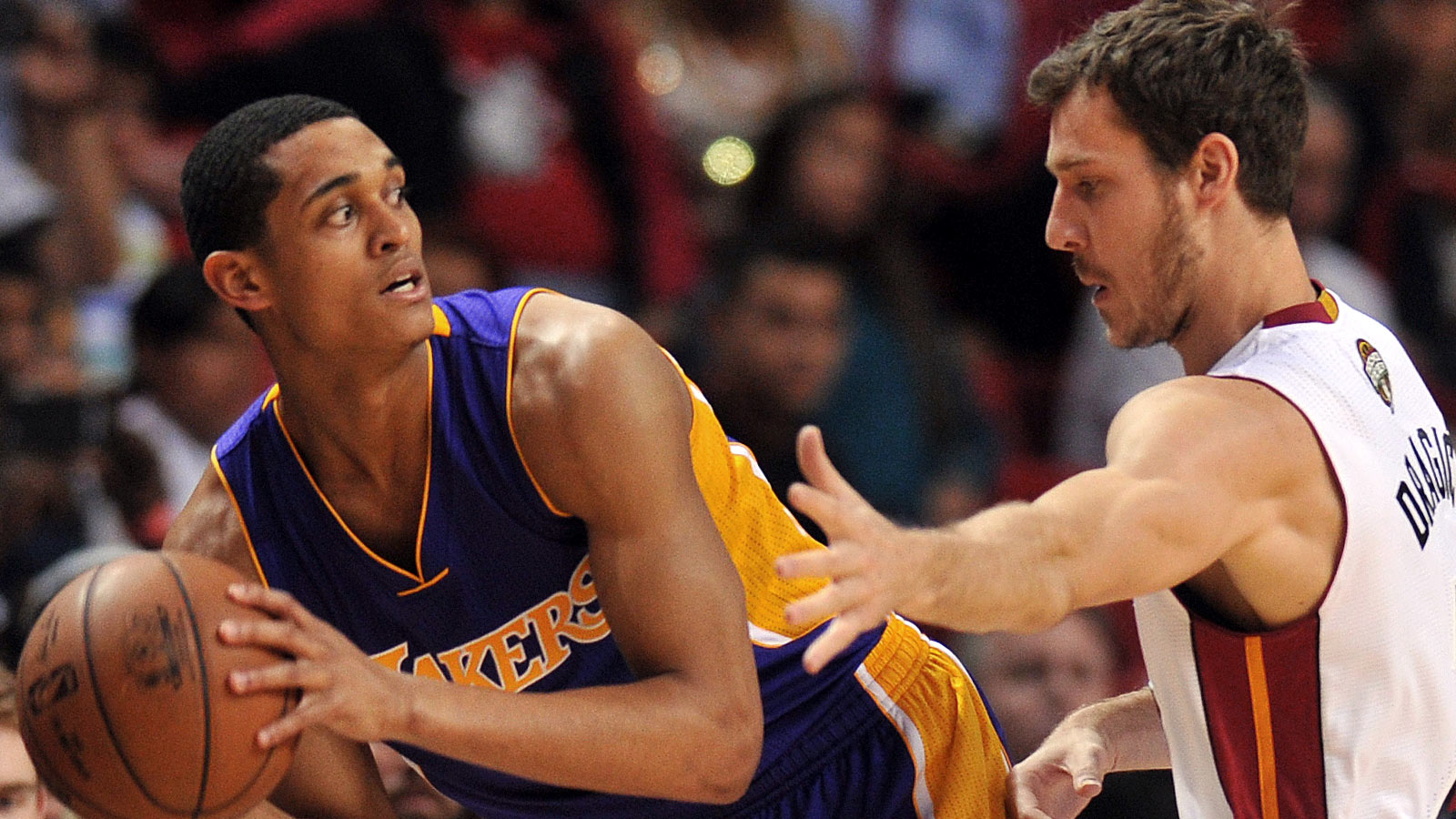 The Miami Heat's offseason doesn't quite begin and end with the re-signing of point guard Goran Dragic, but it has to be priority No. 1 for Pat Riley and the Heat front office. Miami paid a pretty hefty price to acquire Dragic, and you don't swallow that kind of cost without intending to do everything possible to keep the player you get in return.
There's good news for Heat fans on that front: According to a report from Barry Jackson of the Miami Herald, the Heat are still the favorites to re-sign Dragic. But there's one minor detail:
"Heat guard Goran Dragic, an impending free agent, feels strongly that the Heat must play faster and has been assured that's a key part of the Pat Riley/Erik Spoelstra master plan, according to an associate," Jackson writes.
"We're told Dragic very much likes Spoelstra and Riley and nothing to this point has changed regarding the Heat's status as front-runners to keep him. The Lakers, Knicks, New Orleans, Milwaukee, Sacramento are all expected to have interest."
Frankly, it makes sense for any team with cap space and a need to upgrade the point guard position to be interested in Dragic, so Miami should expect plenty of competition. But as long as Spoelstra, Riley Dwyane Wade, Chris Bosh and the rest of the Heat are on board, Miami should also expect to have a clear advantage.
(h/t Miami Herald)
Photo Credit: Steve Mitchell/USA Today Sports