LeBron James Will Be The GOAT When It's All Said And Done
With LeBron James recently passing Hakeem Olajuwon for 10th on the all time scoring list, we explore where he will rank when it's all said and done
After the greatest NBA Finals performance in the history of the universe, the old debate of who the best player in the league is was dead and buried.
The fact that LeBron James is even in the G.O.A.T. conversation as an ACTIVE NBA player is incredible. I don't believe anyone can compare two things (Jordan & Bron) fairly, with one having an unfinished future.
We are yet to see what the unwritten legacy of King James has in store for us. Having ALREADY  passed Hakeem Olajuwon for 10th all time scoring in league history, I couldn't help my imagination from wandering off. How legendary can legendary get?
As a 31-year-old turning 32 at the end of December, LeBron is entering his 14th year in the league. In his career, he is averaging 27 points, seven rebounds and seven assists per game. No matter how superhuman he may seem, LeBron will eventually get beat by father time (I think).
So when projecting his future, keep in mind that Bron is not a machine (not proven), and that his athleticism will slowly decline, which will obviously affect his production. Having said this, I have come to the non biased conclusion that LeBron will have six more years in the league, retiring at the age of 38 years young.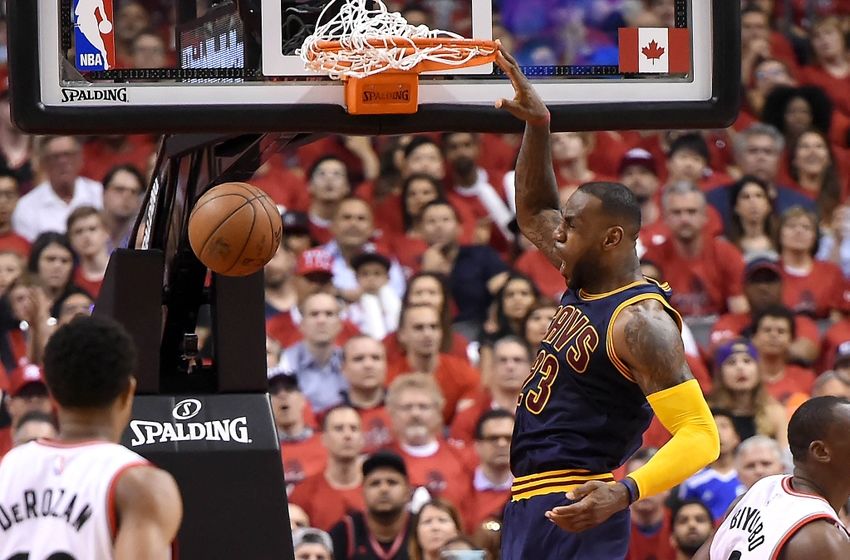 Scoring
In a category that is not even LeBron's first or second best attribute, he just cracked the top 10 bucket getters list in NBA history.
LeBron is still so physically dominant, but after two more solid years of bullying guards and blowing by power forwards trying to stop him, i see that slowing down. With a proven Kyrie Irving growing more comfortable in his role, he will be counted on more to be a scorer for the Cavs offense.
LeBron may be more concerned about staying healthy for the playoffs, taking nights off for rest while Kyrie and the gang take care of the regular season. After two more years of averaging 22 ppg (.8 less than last season) let's say King James ppg average drops to 18 per game his last four years in the league.
Playing an average of 70 games a season due to rest, injuries (knock on wood), old age etc. averaging 20 ppg in his six remaining years would put him at 35,370 career points. This means he would pass Elvin Hayes, Moses Malone, Shaq, Dirk*, Wilt, MJ, and Kobe, putting him 3rd all time on the NBA scoring list.
Not bad for a guy who passes and defends better than he scores.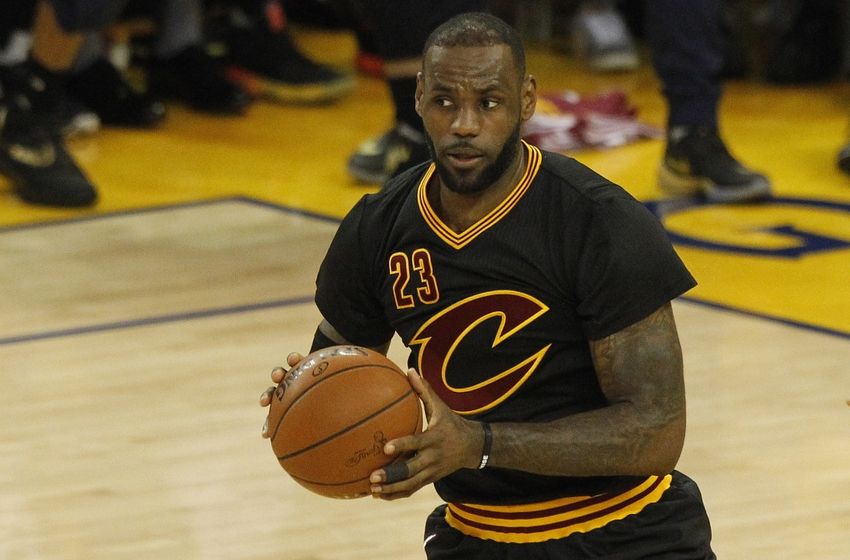 Rebounding
LeBron James is averaging a career high in rebounds per game this season (8.8). As his career continues, I see this trend growing due to Kyrie handling the ball more, which means LeBron will depend on his post up game more.
His declining athleticism will force him to be a high post/ low post playmaker, which will lead to more time around the rim and more offensive and defensive rebounds. He is 97th on the all time rebounding list with 7,120 career rebounds. Let's say for the next six years of his H.O.F. career he averages nine rebounds per game for those 70 games a year mentioned earlier. That will catapult him to 28th all time rebounder in the history of the game.
Assists
Being 6-foot-8 and 260 pounds, the kid from Akron isn't supposed to be as gifted of a passer as he is. To me, this is LeBron's greatest attribute. His passing vision and knowledge of where teammates are supposed to be at all times is a blessing to watch.
Like rebounding, he is setting his career high in assists per game this year with 10.7, which i also see continuing due to his surrounding cast of perimeter shooters, and him being put in the post, attracting double teams. This will be a nightmare for defenses because James will be able to find the open man with ease.
Continuing with the projected formula of 70 games and let's say eight assists per game, LeBron will be 5th all time in assists with 10,239. Ironically passing the player some people have been comparing him to his whole career. The best point guard to ever play, Magic Johnson.
Defense
Blocks and steals are a little harder to project. LeBron's athleticism will decline, which will affect his signature chase down blocks quite a bit. For the 6 time all defensive team winner, lets say both slightly decline. Steals down to 1.5 and blocks down to just .5 per game. This puts him at  89th all time in blocks and 7th all time in steals for the point forward.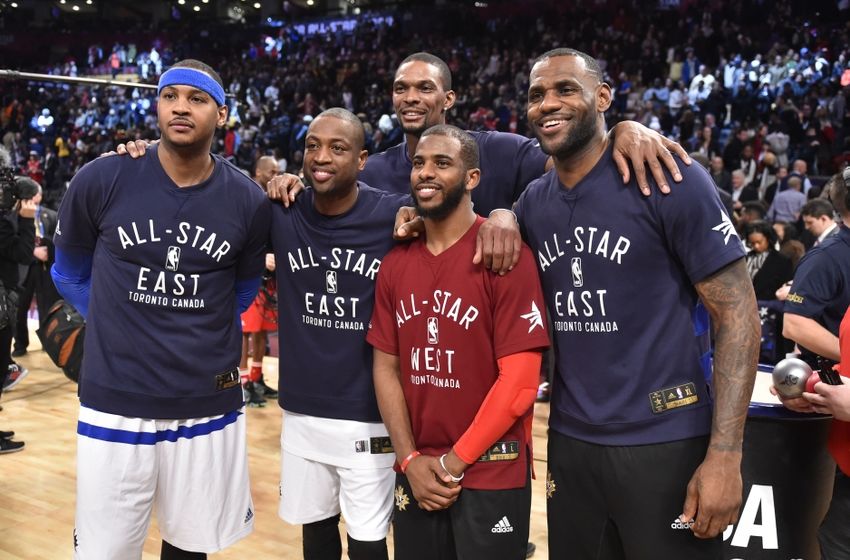 Championships
Winning a title in today's NBA is impossible to project. There are so many variables that could come into play, with one of the biggest being the creation of super teams. Taking a pay cut to go play with a team that is already set up to have a great chance at winning a ring is a hot trend with players today.
This trend has one common theme: beating LeBron James. There is something to be said about how players around the league have to team up to try to take down the King. So with three championships already, it will be harder than ever to repeat as NBA champions due to the constant shifting of today's league.
One thing i think LeBron has in his favor however, is the "farewell tour effect". We all witnessed how obsessed the league became of Kobe Bryant when we knew it was his final year. The trend of joining other teams to beat LeBron could take a spin into a  "lets help LeBron win more rings" trend.
League-wide, he's no longer looked at as a villain, and after last years finals, his amount of haters plummeted. With his career winding down, don't be surprised if other proven veteran players take a pay cut to come to The Land and boost LeBron James' legacy to heights that have never been reached.
This article originally appeared on