Is Anthony Bennett the worst No. 1 overall pick in NBA history?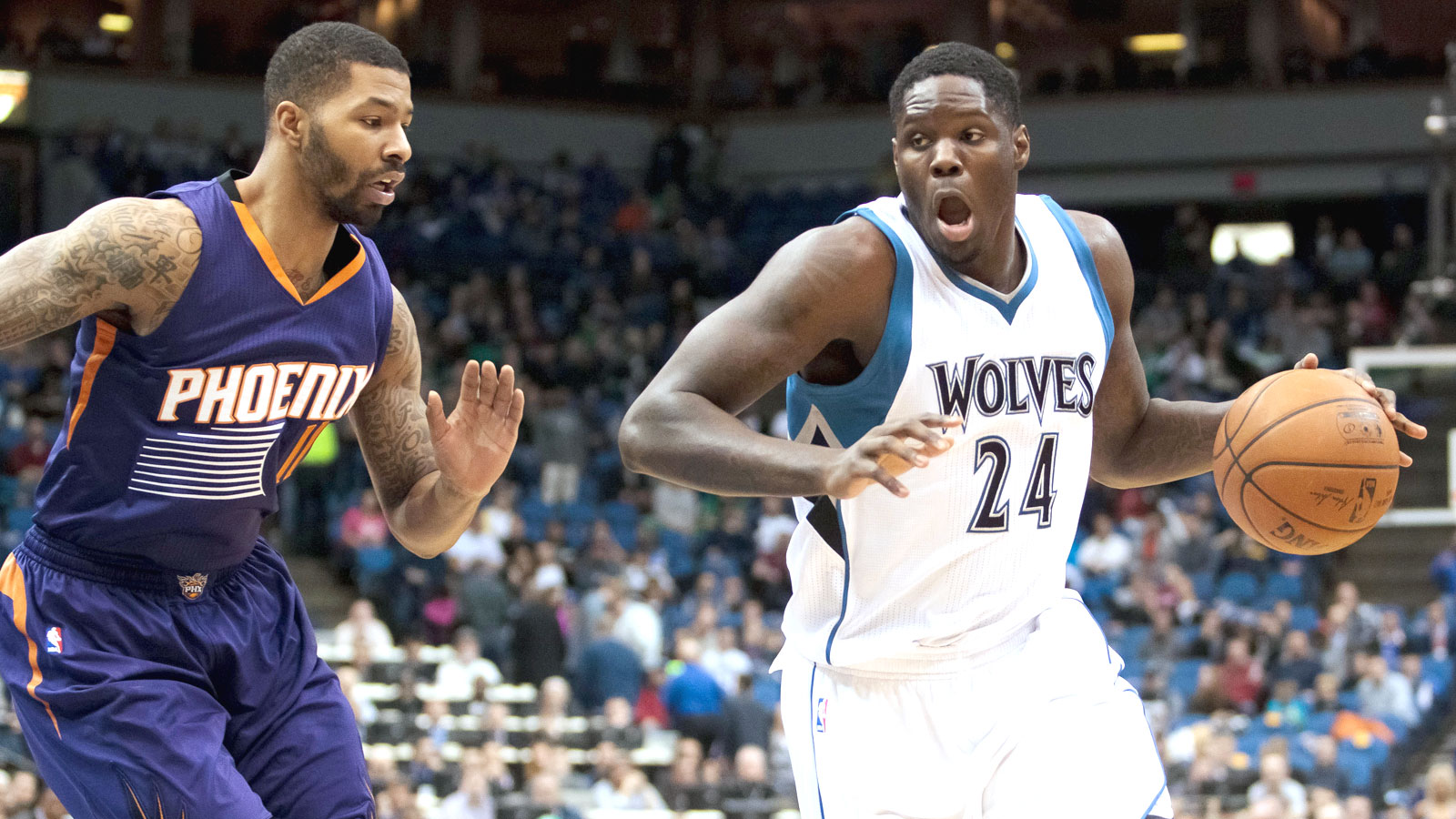 Anthony Bennett is a free agent, again.
The first overall pick in the 2013 NBA Draft was released by the Toronto Raptors Monday, putting the forward's NBA future in significant jeopardy.
The Toronto Raptors are waiving forward Anthony Bennett to sign veteran Jason Thompson for the season, league sources tell The Vertical.

— Shams Charania (@ShamsCharania) February 29, 2016
Bennett is only 22 years old, so he has plenty of time to find his game and make something of his professional career. But he's currently the leader in the clubhouse for worst No. 1 overall pick in NBA history.
Bennett is keeping infamous company in this debate. Oft-injured big men Greg Oden and Pervis Ellison earn some fair consideration in the conversation of worst No. 1 overall picks ever, but there are two go-to guys in this discussion: Kwame Brown — the first high school player taken No. 1 overall and the go-to cautionary tale of taking prep players with the first pick —€" and Michael Olowokandi.
Neither Brown nor Olowokandi lived up to their post-draft billing, but they put together serviceable, though thoroughly unspectacular, NBA careers. Brown played 12 seasons and went to the playoffs four times, averaging 6.6 points and 5.5 rebounds in 22 minutes per game over his career. Olowokandi played nine seasons and even had a couple of decent years in the bunch. Overall, he averaged 8.3 points and 6.8 rebounds per game in his career.
Both renowned flops had markedly better careers than Bennett, who so far has career averages of 4.2 points and 3.1 rebounds per game.
You have to go back to 1972 to find a first-pick flop on par with Bennett. Ever hear of LaRue Martin? The Blazers' No. 1 pick out of Loyola-Chicago played four seasons and averaged 5.3 points and 4.6 rebounds per game. He was the least-productive No. 1 overall pick in the last 50 years, and he has better career stats than Bennett.
The UNLV product was drafted without much fanfare, but no one expected his career to be this poor. To be fair, it was a weak draft in 2013 (seriously, check out the 2013 Draft results … woof). Cleveland drafted Bennett ahead of No. 2 pick Victor Oladipo and No. 3 selection Otto Porter — but picking the tweener shocked the NBA.
Bennett started slowly in Cleveland, and by December of his rookie year, there were suggestions that the Cavs needed to send the Canadian to the D-League.
They didn't, but they did ship him off to the Timberwolves as part of the Kevin Love-for-Andrew Wiggins trade the following summer. Bennett fared marginally better in his season in Minnesota, averaging 5.2 points and 3.8 rebounds in roughly 15 minutes per game, and even started in three of those contests. But before the start of the 2015-16 season, he was unceremoniously waived despite his contract being fully guaranteed. Minnesota needed to cut a player to have a 15-man roster, and he was deemed more expendable than someone named Damjan Rudez, who, according to multiple reputable websites, is an actual NBA player.
Landing in Toronto was a big deal for the Raptors and Bennett, who was the first Canadian to be taken No. 1 overall in NBA history. But on a good team, Bennett's role was limited to mop-up duty, and he became the first No. 1 overall pick to be assigned to the D-League. Monday, the Raptors waived him to sign 29-year-old Warriors castoff Jason Thompson.
Bennett might end up in the D-League, or China, or on a team with a vacant roster spot and a penchant for reclamation projects. But he's likely run out of opportunities to live up to his lofty draft position, and that could well cement his status as the worst No. 1 overall pick in NBA history.
Dieter Kurtenbach has never been the first overall pick, in anything. He tweets @dkurtenbach