Steph Curry says the 19-0 Warriors will lose before the 11-0 Panthers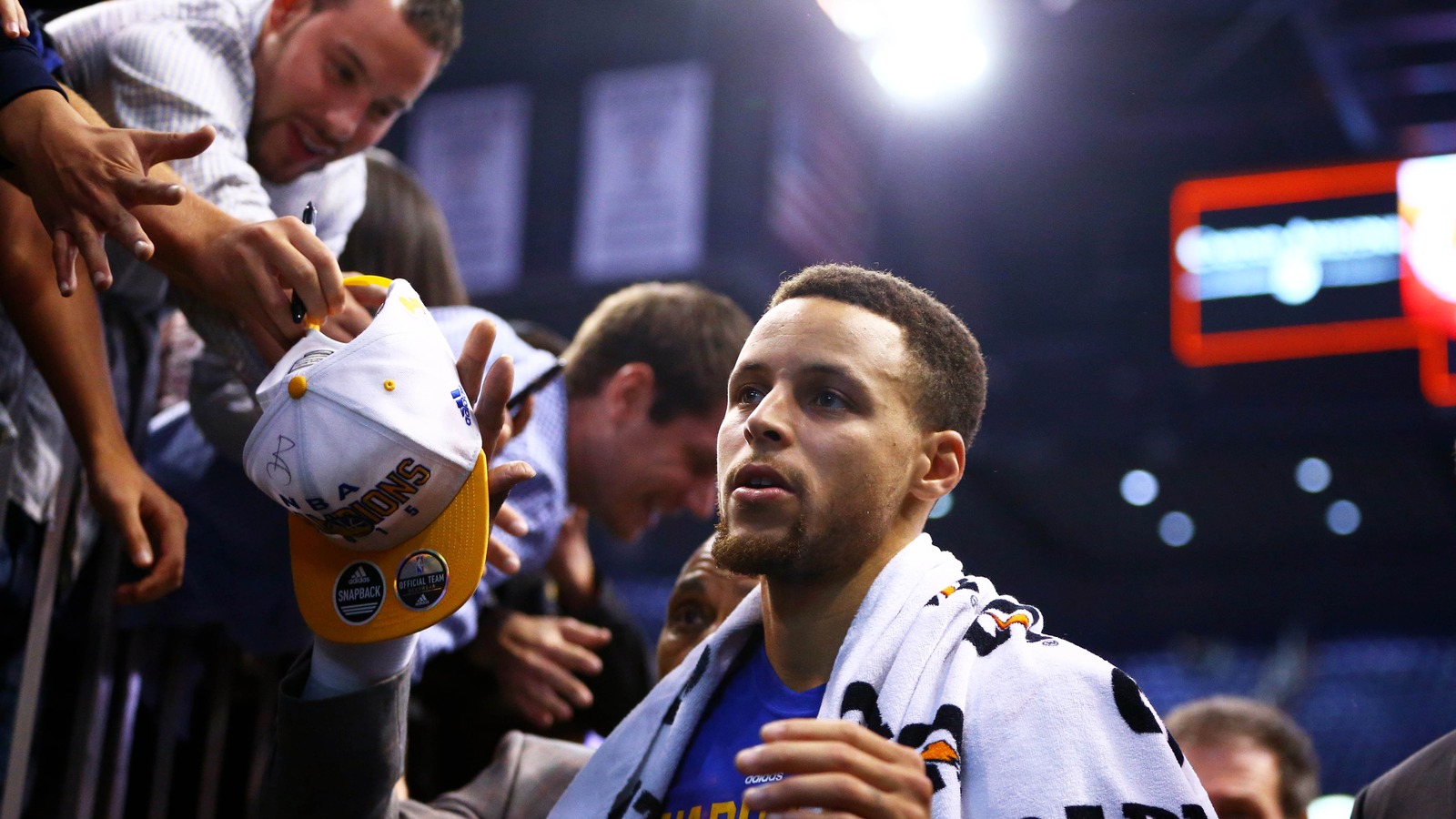 Golden State Warriors superstar Stephen Curry is blatant with his loyalty to his hometown Carolina Panthers, so it should come as no surprise that the 2014-15 MVP envisions his favorite NFL team winning the Super Bowl while enjoying an impressive season.
The Warriors (19-0) and Panthers (11-0) are both undefeated, and with Curry in his hometown of Charlotte, N.C. to take on the Hornets, he was naturally asked a few questions about the Panthers' unbelievable start at Wednesday's shootaround.
When asked who was going to lose first, the Warriors or Panthers, Curry tried to stay diplomatic, but admitted that he feels the Warriors will ultimately drop one before the Panthers do — with a caveat, via the San Francisco Chronicle:
If the Warriors and Panthers continue to win out, the Warriors would be 50-0 heading into Super Bowl Sunday on Feb. 7. The Super Bowl will be held at Levi's Stadium in Santa Clara, Calif., which is a reasonable drive from Oakland. In such a scenario, the Panthers would be challenging the '72 Miami Dolphins for the greatest NFL season ever, and the Warriors would have long eclipsed the '72 Los Angeles Lakers' streak of 33 consecutive wins.
Though highly unlikely that both teams remain undefeated for much longer, no one saw either of their respective starts to the season coming, so it's not totally unreasonable that both squads keep defying the odds.
It doesn't hurt that both teams have Curry on their side.
(h/t CBS Sports)
Who's going to lose first, the Panthers or the Warriors?:

"My answer to that is: Us, but not until like February. That means the Panthers get that Super Bowl win, and we make it through that. Throw Davidson in there, too. They're 5-0."

How realistic is that?:

"Who knows? Nobody thought we could start 19-0. Why not keep it going? There is a lot of great talent in this league, and obviously, we're probably not going to go 82-0. But you want to approach each game that way."