Ray Allen on Steph Curry's shooting: 'Steph is in a category of his own'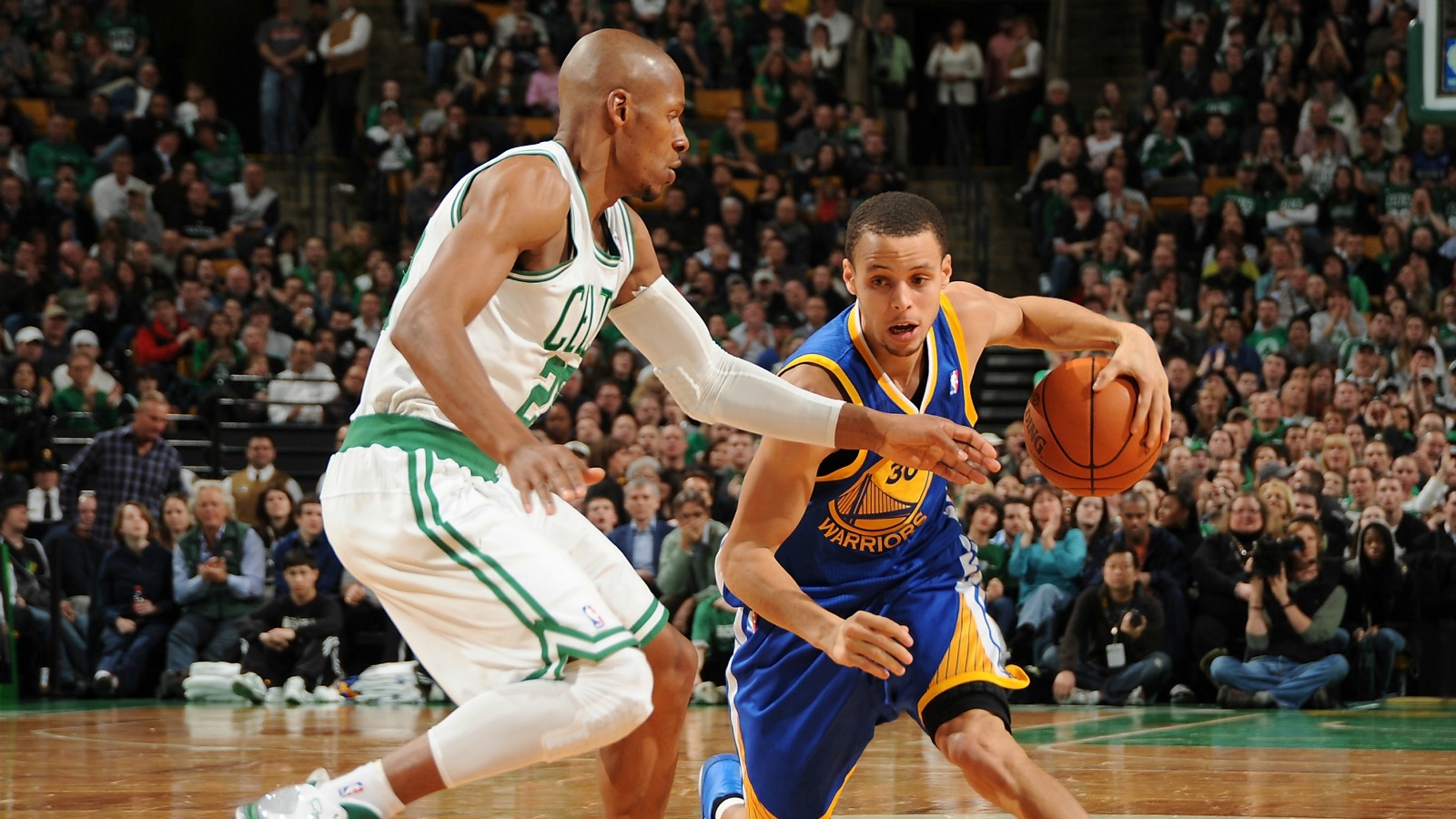 Before Stephen Curry became the consensus "greatest shooter ever," Ray Allen was in the conversation, if not the title-holder.
But after Curry hit 402 3-pointers this season — breaking the record for the third consecutive season — and continues to break every shooting record one can conceive of, Allen admitted to SLAM in a recent interview that he believes Curry is "creating a lane all of his own" among the great shooter of all-time:
SLAM: Where do you rank Stephen Curry in terms of the greatest shooters in the history of the League? A lot of fans might argue that you hold that title.

RA: Based on what he's done, I think he has to be—he's on his way to being the best ever. It's always arguable, based on who's telling the story. One thing I always tell people is, it's hard to compare generations. Everybody has something or somebody that makes him feel special about the game, or the way they saw and the way they appreciate the game. I've sat back and watched a lot, and listened to a lot of people talk.

He's creating a lane all of his own. People comparing him to me, to Reggie [Miller]. But I think Steph is in a category of his own. Just being able to have great handles the way he has with the ball, to be able to score at will by getting to the basket. Myself, Reggie Miller, Kyle Korver, Klay Thompson—we play a different game. We're shooters. We come off screens, pindowns—Steph can do that, but he's creating a different lane. Point guards haven't been able to do what he's been able to do, because he's mixing that 2 guard-ish in there with having the great handles of a point guard.

When I broke the three-point record, they (Steph and Klay) watched that and it became something they said in their mind, this is what I want to do. Now, there are kids watching him, saying I want to work on these things, I want to be just like Steph.
That's an honest and humble answer from Allen, who took the high road and refused to take shots at Curry, despite the natural instinct for older players to claim the game was better "back in their day."
Allen doesn't flat-out admit Curry is a better shooter — he says he's on his way to being the best, but thinks it's up for debate for now — but is sure to clarify that Curry is in a shooting class of his own because he can also shoot off the dribble and plays like a point guard.
That distinction alone sets Curry apart from virtually every player in NBA history.
What's more, it's only a matter of time until Curry breaks Allen's all-time record, which should officially put the "greatest shooter ever" debate to rest, if it's not settled already:
Overall, though, it's nice to see a fellow all-time shooter acknowledge Curry's rare skill set. Apparently, shooting recognize shooting.