Sabathia out of rehab, says 'I feel the best I have in three years'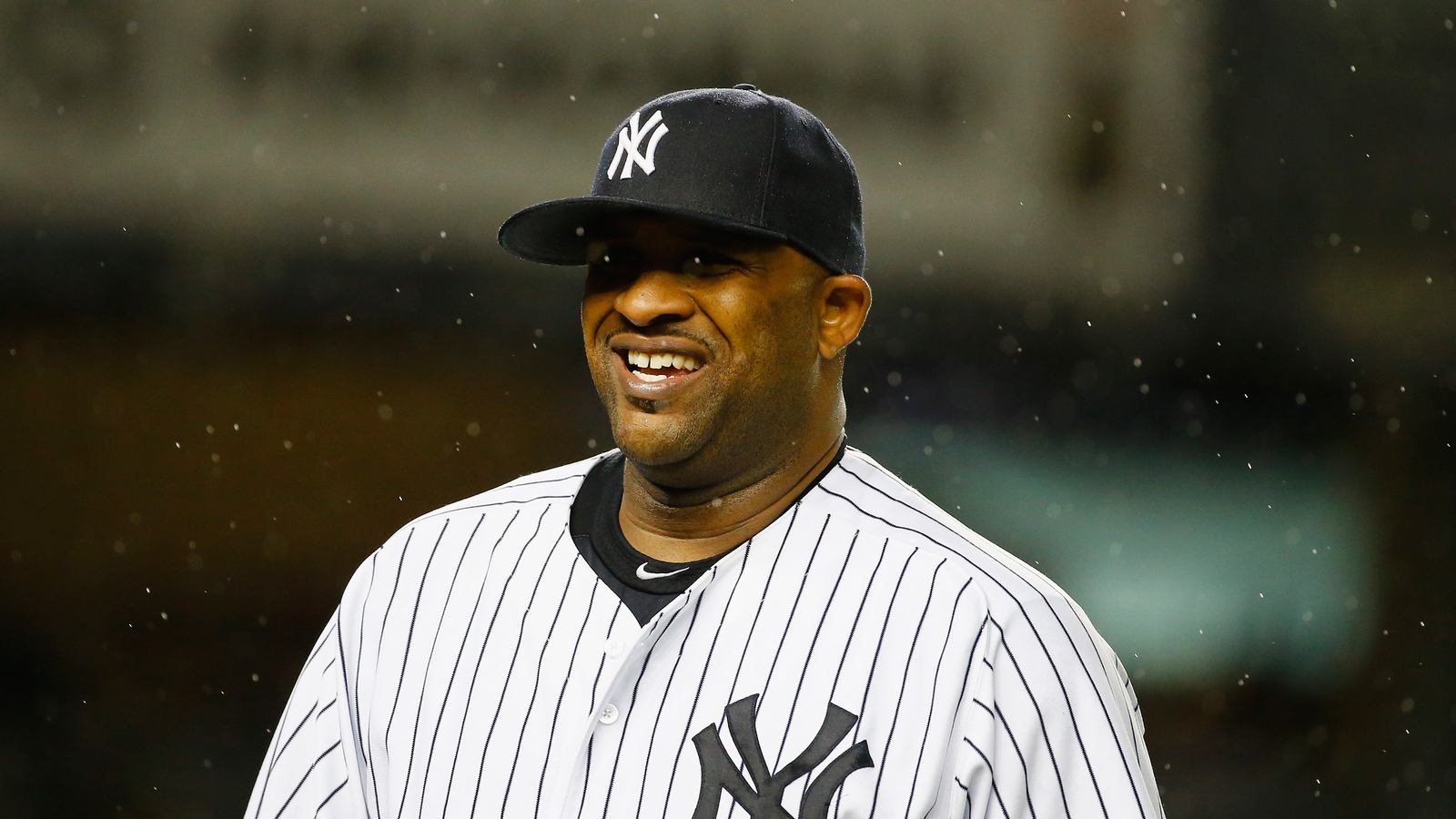 As CC Sabathia continues his journey to health in the wake of a hastily arranged stay in a Connecticut rehab facility last October, he can scarcely contain his excitement for the 2016 MLB season.
"I feel the best I have in three years," Sabathia wrote in a text to the New York Post. "I am excited to get to Tampa with a clear head and a healthy body."
The New York Yankees pitcher stated he was "light years" ahead in his offseason training program as far back as December. And Sabathia appears to be maintaining that progress, as he's reportedly spent time throwing in Florida, although he has been working out in a New Jersey gym this week.
Sabathia's offseason couldn't have gotten off to a more troubling and inauspicious start when it was announced that he would not be joining his teammates in the squad's appearance in the AL Wild Card Game, instead opting to seek in-patient treatment for alcohol abuse. The surprising announcement apparently was prompted by a weekend-long bender in Baltimore during the Yankees' final road trip of the regular season.
Shortly after his announcement, Sabathia was spotted at Silver Hill Hospital, a costly and celebrity-friendly rehab facility in New Canaan, Conn., as he had embarked upon his road to recovery.
Sabathia also stated in December that he has maintained his sobriety since his stay in rehab, but acknowledged he's in the "early stages" of his recovery and that the help of his friends, family and teammates will serve him well in the months and years ahead.
The pitcher, who has made a few appearances at the Yankees' spring training complex, deserves credit for getting his mind right and personal life in order to put himself in a good spot to perform well on the mound. And that work will begin in earnest when pitchers and catchers are scheduled to report on Feb. 18.
In an interview with the New York Daily News Thursday night, Sabathia said he is "excited" for his 16th MLB season.
"I'm definitely in a good place," Sabathia said. "You've never got this thing beat; it's always there and I'm always going to be a recovering alcoholic, but I'm in a good place. I'm excited about what's coming ahead, not only in the season, but personally. I'm ready to go."
Sabathia also spoke with the Daily News shortly after he left the Yankees for treatment.
"To have all the support from them and the organization, it's been fantastic," he said. "When I talked to you last, I hadn't seen everybody yet. I hadn't been to the field. Getting all that support and love has been a lot of fun.
"Everybody was worried about me. To see me go through what I went through and come out on the other side a better person, I think everybody is excited. It was fun to get back and to be a part of the family."
Sabathia added that his knee feels much better and his upper body feels stronger than it did when he compiled a 6-10 record with a 4.73 ERA last season.