Meet Los Angeles Dodgers' new pitching phenom Julio Urias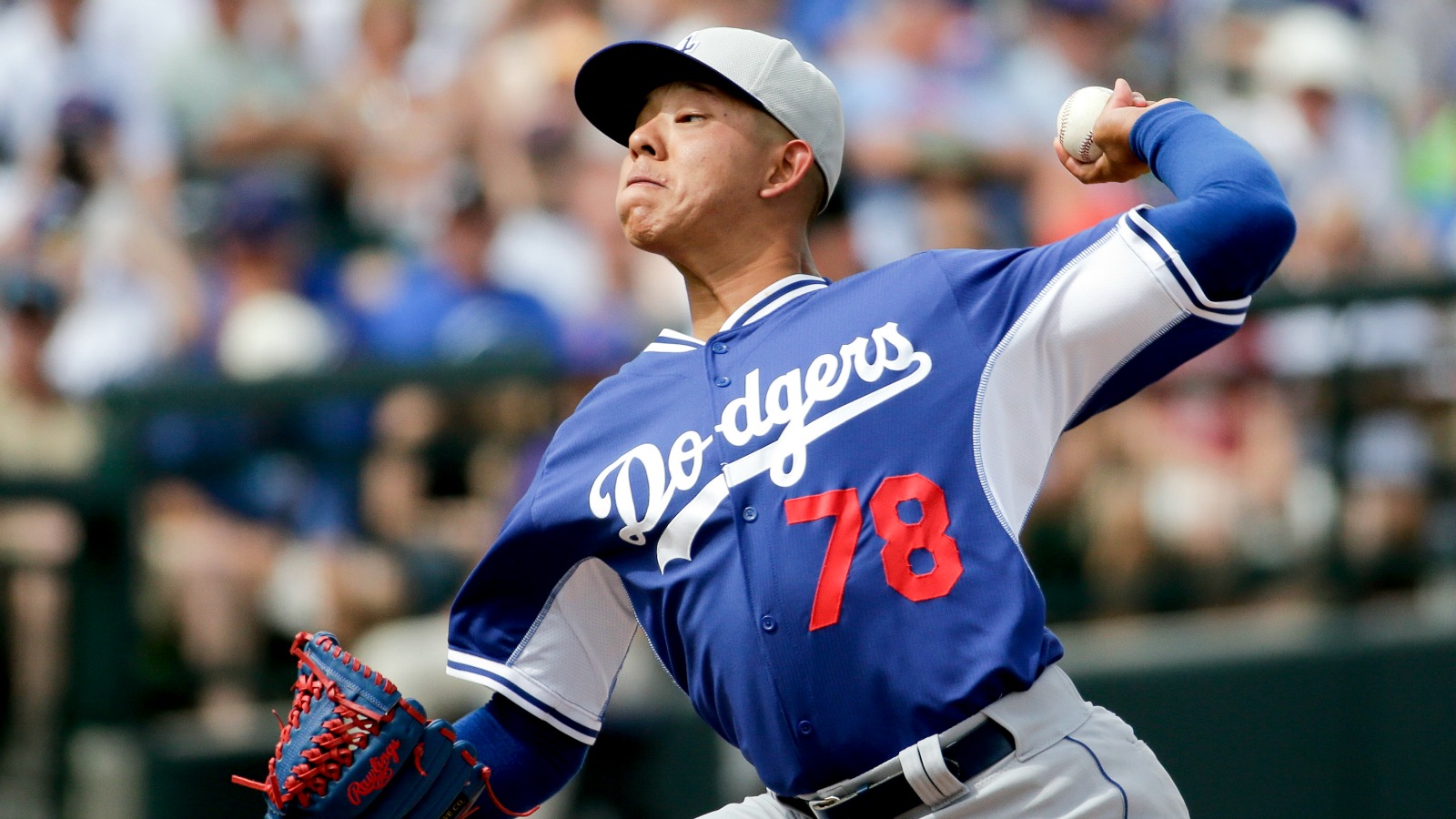 The Dodgers are calling up one of the top prospects in baseball on Friday in 19-year-old left-hander Julio Urias.
The call is a long time coming for Urias, who's become a living myth in his own right since being discovered by the franchise in 2012.
The Dodgers first noticed the Sinaloa, Mexico native after discovering him on a scouting trip in Mexico to observe a Cuban defector named Yasiel Puig. They witnessed Urias, then 15-years-old, dust a queue of older batters with low-90-mph stuff, and had to wait for him to turn 16 before signing him to a $450,000 contract and sending him to the minors.
Urias has been crushing it ever since.
The 19-year-old comes into Friday's against the New York Mets riding a 27-inning scoreless streak with Triple-A Oklahoma City. Through 41 innings pitched with OKC, Urias has registered a waif-like 1.10 ERA, building upon the .219 batting average he's held opponents to through three seasons in the system.
These are objectively impressive numbers for a teenager pitching against semi-pro talent – – much less a teenager who nearly had his shot at the major leagues stolen from him before he was old enough to drive.
The would-be thief was Urias' left eye, which droops noticeably due to a tumor he had removed as a child. Yahoo! Sports' Jeff Passan reports that after discovering Urias, the Dodgers had to sift through rumor after rumor about his physical condition—that he had cancer, that he required chemotherapy, that he wouldn't live much longer, much less live to contribute to a major league baseball team.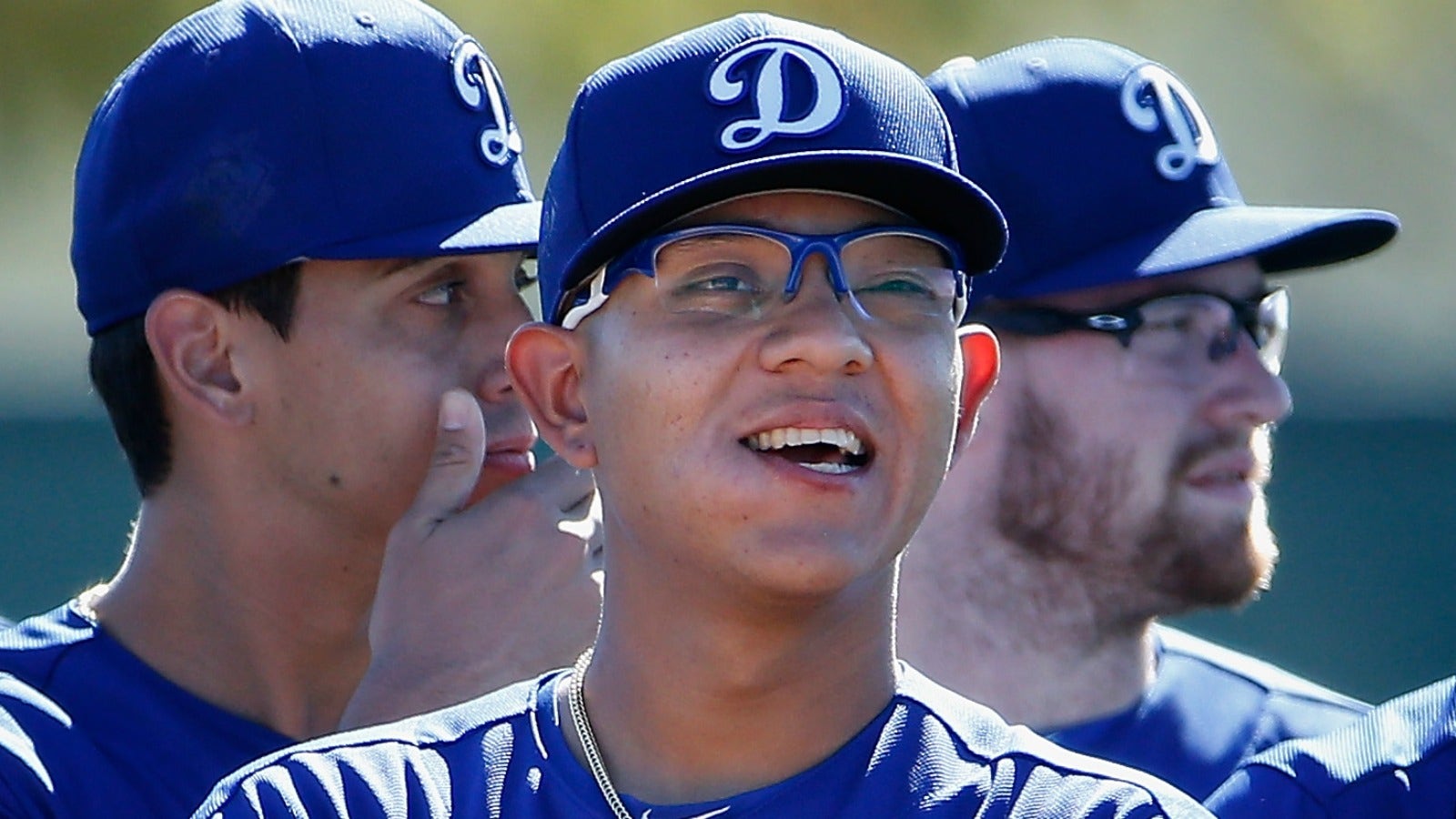 "Lord knows why it was like that," Urias told Passan in 2014, referring to the rumors about his health. "But God gave me the ability to play baseball."
The big question mark now with Urias is ability to hold up at the highest level— more specifically, how his arm will hold up under the increased demands of a major league starting role.
The Dodgers have been conscientious about bringing along their young star slowly, restricting him to low pitch counts and low innings.
"They're trying to take it slow," Urias said in 2014. "They know what they're doing. Those are the rules. I'm sticking with it."
Through 69 minor league games, Urias has only finished two. More encouragingly, however, he's averaging 6.9 hits through every nine innings, and has demonstrated an excellent command, throwing only eight wild pitches in three years in the minors.
The most thrilling part, however, is the diverse nastiness Urias throws. His fastball rests around 95 mph, his changeup is serviceable and his curveball is a disgusting, unfair thing to behold:
This is what the Dodgers hope Urias will bring to the table on Friday – – that his stuff will give Clayton Kershaw and the struggling Dodgers a boost, even if for a brief one-game stint before a return to the minors for further cultivation.
"Julio continues to excelt and dominate Triple-A," Dodgers manager Dave Roberts said Saturday, per NBC Los Angeles. "Everyone knows what he can do, they know what kind of an asset he is."
We'll find out tomorrow in a trial by fire. But suffice to say, after four years waiting in the wings, Urias, though young, has bided his time for the opportunity.
Dan is on Twitter. No rookie should have to face an All-Star in their first game, but Julio Urias isn't just any rookie.