Ichiro sees himself in Marlins teammate Dee Gordon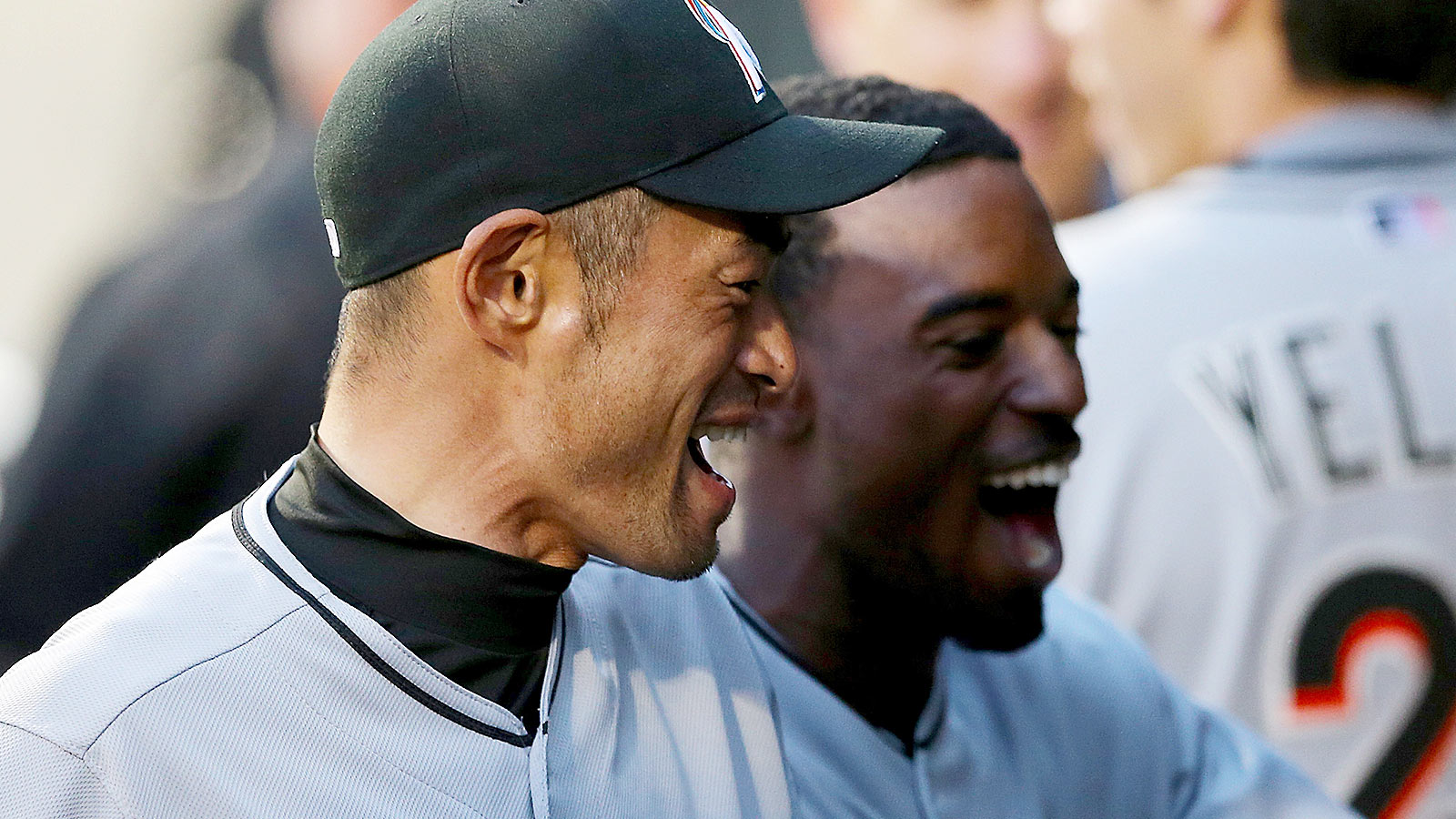 Ichiro Suzuki has consistently been one of baseball's best hitters in his 14-plus years in MLB, so his recent comments about teammate Dee Gordon should be relished by the Miami Marlins second baseman.
"You take a look at him, and he's 5-11, 170, just like I am," Suzuki said, per the Miami Herald. "And he uses his legs a lot to get hits. You can say we're the same type of players. I've never talked batting philosophy with him, but when I see him and the approach he takes, I think there's a lot of things that are similar to the things that I do."
Like Suzuki, Gordon has the speed to beat out an infield single and take an extra base on a hit.
The 41-year-old veteran has delighted in watching Gordon do the things he so often did in the prime of his career.
"I've never been on a team before where a guy on my team has this many hits, this early," Suzuki said. "It's been a lot of fun to watch him get all of those hits."
Gordon is currently hitting .377/.405 with 78 hits through 48 games, which puts him on pace for a career-high 248 hits.
However, even that amount wouldn't rival Suzuki's 2004 season with the Seattle Mariners, in which he compiled a total of 262 hits.
"That's a whole lot of hits," Gordon said of Suzuki's record. "That's tough."
(h/t Miami Herald)
Photo credit: Elsa/Getty Images