Activists storm field to protest hot dogs during Dodgers game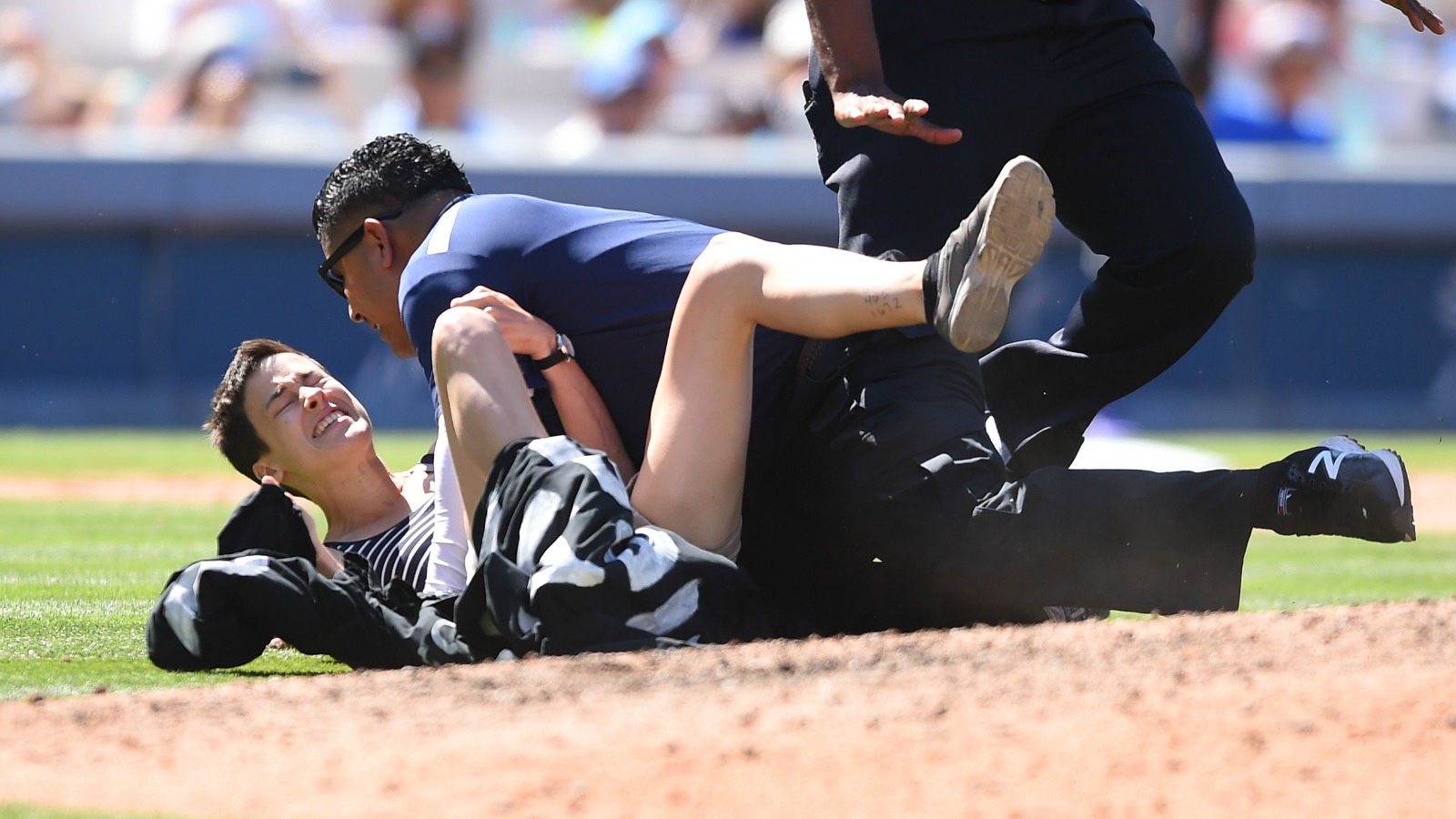 A group of animal rights activists briefly interrupted Sunday's Rockies-Dodgers game in the ninth inning by running onto the field carrying signs in protest of the sale of Dodger dogs.
4 miembros de un grupo a favor de los derechos de animales son tacleados por la seguridad en #DodgerStadium #dodgers pic.twitter.com/tb4CQJgoRN

— Eduard Cauich (@ecauich) July 3, 2016
The protesters were quicky apprehended by security and carried off the field. A group called Direct Action Everywhere stated in a press release that the group is demanding that the Dodgers "stop selling animal products, support equal rights for all animals to be free from captivity and harm."
Speaking TRUTH at #Dodgers Stadium today #SavingMiley pic.twitter.com/Ip2hAymgpp

— DxE (@DxEverywhere) July 4, 2016
Via @dxeverywhere: