ESPN fires Curt Schilling after transgender comments
Former big league pitcher Curt Schilling was fired by ESPN on Wednesday as a baseball analyst a day after he shared a Facebook post that apparently was in response to the North Carolina transgender law.
Schilling, who had been with ESPN since 2010, shared a post that showed an overweight man wearing a wig and women's clothing, but parts of the T-shirt were cut out to show his chest. Next to the photo of the man was text that read: "LET HIM IN! to the restroom with your daughter or else you're a narrow minded, judgmental, unloving, racist bigot who needs to die!!!"
Schilling then added: "A man is man no matter what they call themselves. I don't care what they are, who they sleep with, men's room was designed for the penis, women's not so much. Now you need laws telling us differently? Pathetic."
ESPN released a statement on Schilling's dismissal.
"ESPN is an inclusive company. Curt Schilling has been advised that his conduct was unacceptable and his employment with ESPN has been terminated."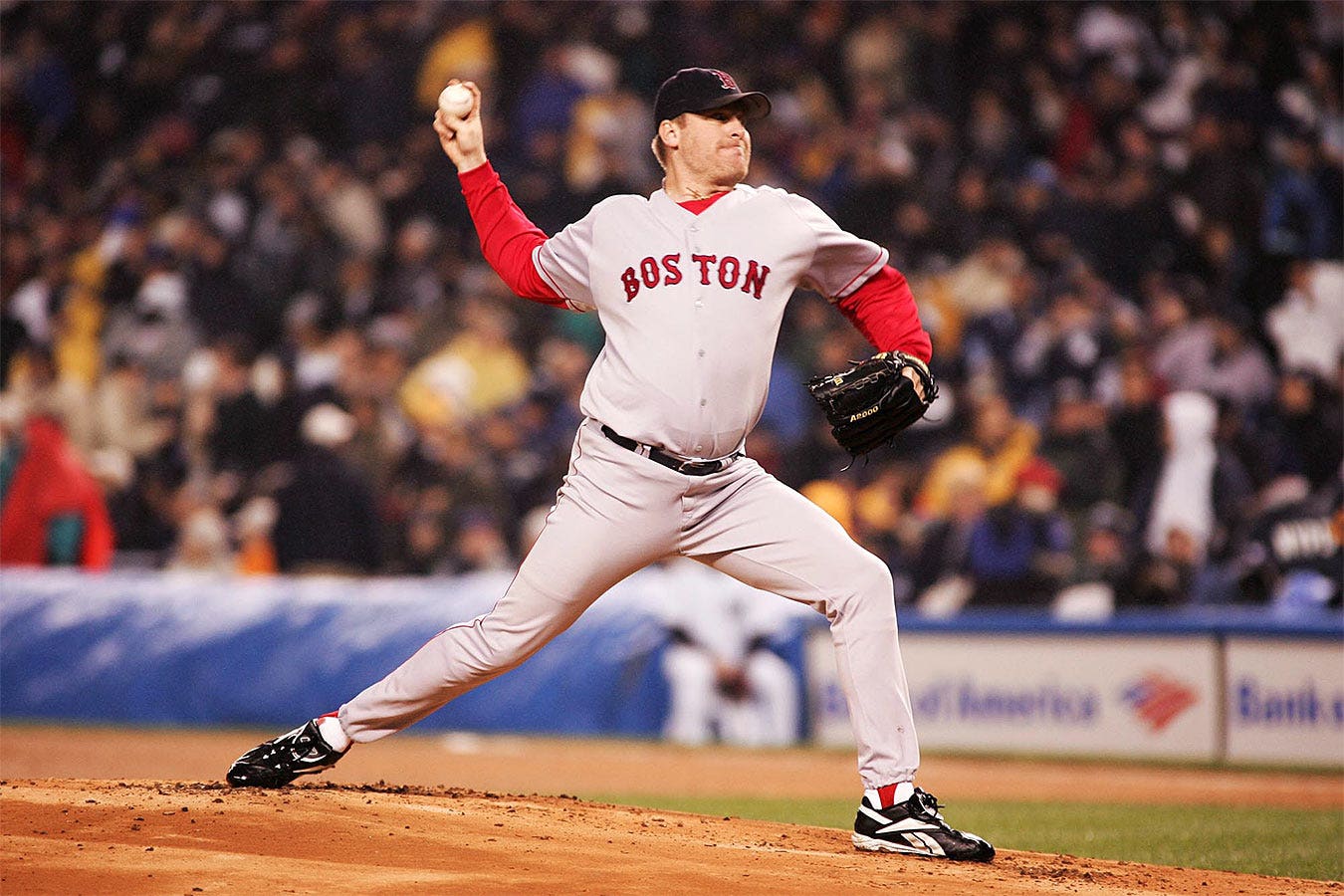 The North Carolina law makes it illegal for transgender people to use bathrooms and locker rooms that do not match their gender at birth. The law has since been adopted in Mississippi.
Schilling addressed the controversy Tuesday on his official blog.
"Let's make one thing clear right up front, Schilling wrote. "If you get offended by ANYTHING in this post, that's your fault, all yours."
"And for you people too dense to understand this one very important thing. My opinion, 100% mine, and only mine. I don't represent anyone but myself here, on facebook, on twitter, anywhere."
Schilling also added: "You know how I know you 'offended' people are full of crap? Because I'm not even close to any of the things you so desperately want me to be, so you can whine."
This isn't the first time Schilling has made controversial comments. He was suspended for a month by ESPN after posting a comment that compared Muslims to Nazis in August.
Schilling ran into financial trouble after his career ended. His video game company filed for bankruptcy after spending the $75 million in loans guaranteed by Rhode Island. He auctioned off the contents of his home to pay his creditors.
Schilling, who was named to six All-Star teams, spent 20 years in the majors, finishing with 216 wins and a 3.46 ERA. He helped the Red Sox win two World Series and was named World Series MVP in 2001 while with the Diamondbacks.