Harmon's top 16 fantasy QBs
The free agent carousel has finally slowed down. The numbers of texts, Tweets and Facebook updates that I've read discussing possible destinations for free agent and trade prospects numbered in the thousands. I probably helped skew the numbers in terms of "length of visit," as my browsers remained fixed on those sites.
With the initial rush now over, it's time to start updating my positional fantasy analysis for 2011. In the coming days, I will present updated positional analysis and new sleeper and flop pieces following this flurry of activity.
The clock is now ticking toward the start of the NFL season. I'm sorry to have lost the Hall of Fame Game between the Rams and Bears, but let's focus on the positive. We're a little more than a month from strapping it on for the season opener between the Saints and Packers.
Wipe the drool from your mouth and focus. Let's get things started with the quarterback position.
No. 16 Matt Cassel, KC
Analysis: Cassel produced a fantastic 2010 season despite the fact that he came to the field with a single reliable wide receiver and a rookie tight end. His reunion with Charlie Weis went according to plan. He finished the year with 3,116 passing yards and 27 passing touchdowns against just seven interceptions. That level of efficiency won't likely be repeated, but the unit has been improved markedly.
Cassel received additional support in the first round of the NFL Draft when the Chiefs selected Jonathan Baldwin out of Pittsburgh. The team then reunited Todd Haley with former Arizona receiver Steve Breaston in free agency. Second-year man Dexter McCluster also figures to assume a larger role as a receiver out of the backfield.
I'll be curious to see how communication flows with new coordinator and former line coach Bill Muir.
No. 15 Jay Cutler, CHI
Analysis: Cutler's overall production dropped a bit in 2010 from his 2009 introduction to Chicago. The offensive line play was dicey, at best, and his receiving corps remained a work in progress. Cutler completed 60.4% of his pass attempts for 3,274 yards (down 11% from 2009) with 23 touchdowns (down four), 16 interceptions (down 10) and six lost fumbles (up five).
The Bears addressed the porous offensive line (he absorbed 52 sacks in 2010) in the first round of the draft with Gabe Carimi, and signed former Seahawks lineman Chris Spencer to take over for departed 13-year veteran Olin Kreutz (that door might not be shut altogether).
Cutler's top options, Johnny Knox and Earl Bennett (draft him late), are joined by former Martz standout Roy Williams. Trying to find a spot for Greg Olsen won't be an issue for the offense this season, as he was dealt to Carolina. I'm intrigued to watch year two of the Martz offense, provided that the offensive line can keep Cutler upright against the monsters of the NFC North.
No. 14 Josh Freeman, TB
Analysis: Freeman's growth as a sophomore was one of the top stories of 2010. He teamed with fellow rookies Mike Williams and Arrelious Benn (will his knee be ready?) and veteran tight end Kellen Winslow (68 receptions) to create a dramatic finish in the NFC South. Freeman averaged 215.7 passing yards per game and finished the season with 25 touchdowns against nine turnovers (six interceptions). He was shut out of the end zone only once all season. That came in Week 3 against the Steelers.
The team established offensive balance with undrafted rookie LeGarrette Blount as the season progressed, thereby setting up high expectations for this unit in 2011. The Buccaneers made several selections in the draft to improve the play of the defensive line, but there are questions in the secondary.
No. 13 Eli Manning, NYG
Analysis: Manning passed for 4,000 yards for the second straight season and threw a career-high 31 touchdown passes in 2010. However, nobody remembers anything but the fact that he tossed 25 interceptions, thereby taking the turnover crown from Jay Cutler (he also lost five fumbles).
His turnover rate in 2010 was certainly concerning, but it's hard to look past Manning's durability and overall yearly production. Like his brother, Manning stands under center each and every week (he's started every game in six consecutive seasons). Hakeem Nicks and Mario Manningham took huge steps forward in 2010, and the team drafted Jerrel Jernigan. Speed kills, and Jernigan will slide into Steve Smith's role should the veteran fail to come to terms (or if he's slow to return from his microfracture surgery).
Look for Manning to cut the miscues back to a tolerable level in 2011, lest Tom Coughlin's head explode.
No. 12 Matthew Stafford, DET
Analysis: Can he stay healthy? Do I need to say anything more?
That's the huge question fantasy owners need to ask when considering Stafford this summer. He passed for 535 yards with six passing touchdowns, one rushing touchdown and two turnovers in three games prior to sustaining his shoulder injury.
I don't need to sell you on Calvin Johnson. Nate Burleson performed nicely as a No. 2 to Johnson last season. Brandon Pettigrew has to the potential to become a top-5 tight end option. Titus Young will blow past cornerbacks in one-on-one coverage downfield. With Jahvid Best and Mikel Leshoure forming a fantastic two-man backfield, Stafford should have his opportunities to amass huge numbers in 2011. Just keep him upright.
No. 11 Joe Flacco, BAL
Analysis: Flacco nearly replicated his 2009 totals last season despite the arrival of Anquan Boldin. He passed for nine additional yards and increased his touchdown total from 21 to 25. I don't see any reason to project a dramatic shift up or down for his production in 2011.
The aforementioned Boldin is the lone veteran option remaining. Derrick Mason is unsigned (perhaps to be brought back at a lower price?) and longtime tight end hero Todd Heap has returned to Arizona. Donte' Stallworth signed with the Redskins.
I'd like to see the Ravens sign a veteran option to complement Boldin. Longtime Harmon favorite Malcom Floyd tops my wish list and those of many Baltimore fans. Torrey Smith and Tandon Doss were drafted in April and will be counted on to get into the mix immediately.
I'm less concerned about the loss of Heap. Ed Dickson was on my sleeper list for his 2010 rookie season and he appears there again. Willis McGahee's exit opens up opportunities in the red zone.
No. 10 Matt Schaub, HOU
Analysis: I watched the Houston Texans' draft choices with great anticipation. When I saw a bevy of defensive players run off of the board, I immediately bounced Matt Schaub down a few spots in my rankings.
The offense had to play in shootout after shootout last season, thereby putting Schaub in position to post big offensive numbers. He passed for 4,370 yards, down 8% from 2009, in an explosive offense alongside breakout star Arian Foster. Schaub averaged 273.1 passing yards per game and threw 24 touchdowns (29 in 2009).
The Texans return an explosive attack once again. I am not anticipating a disappearing act by Schaub, but I do believe that the myriad moves on the defensive side of things, including the hiring of Wade Phillips and multiple signings in the secondary, changes how this offense performs.
Andre Johnson is unstoppable. Jacoby Jones continued his evolution as a secondary option and potent deep threat last season and was rewarded with a three-year contract. Joel Dreessen is a capable tight end in tandem with Owen Daniels (can he stay healthy?), and former fantasy hero Kevin Walter appeared on the fantasy radar several times in 2010.
No. 9 Ben Roethlisberger, PT
Analysis: Roethlisberger stands as one of the poster boys for the split between the fantasy world and reality. Much of what he does won't appear on the stat sheet, but he has been a strong fantasy option in two of the past four seasons.
Roethlisberger averaged 266.7 passing yards per game with 17 passing touchdowns (two rushing) in 12 games last season following his suspension. He did well to protect the ball, ceding just five interceptions with three lost fumbles. Roethlisberger had passed for 26 touchdowns and 4,328 yards in 2009 (32 touchdowns in 2007).
Roethlisberger's fantasy value does take a hit in leagues where sacks are counted against the quarterback. He has been sacked at least 46 times in four of the past five seasons (he was sacked 32 times in his suspension-shortened 2010 season) and the team shuffled its line this offseason (Max Starks waved goodbye).
All of the principal options return for another run in 2011, with Emmanuel Sanders expected to assume a larger role as a sophomore once he gets past his preseason foot issues.
No. 8 Matt Ryan, ATL
Analysis: Ryan's draft status took a bump up when the Falcons made the bold draft-day move to acquire Julio Jones to work opposite Roddy White (my No. 1 wide receiver). Ryan established new career marks with 3,705 passing yards and 28 passing touchdowns in his third season. He completed 62.5% of his attempts and surrendered 12 turnovers (nine interceptions).
I like the look of this offense. White and Jones work alongside future Hall of Fame tight end Tony Gonzalez, and speedster Harry Douglas returns from injury (he's a super sleeper special). Michael Turner continues to barrel through the line with Jacquizz Rodgers joining the fray as a receiver out of the backfield. It's hard not to get excited about this unit's prospects.
No. 7 Tony Romo, DAL
Analysis: Romo averaged 267.5 passing yards with 11 touchdowns before sustaining a season-ending injury against the Giants. He had averaged 4,047 passing yards and 29.3 touchdown passes in his previous three seasons.
The Cowboys have shuffled pieces in the backfield, but the team returns a strong receiving corps. Miles Austin and Jason Witten are the leaders, and fantasy owners can reasonably anticipate a huge boost from sophomore Dez Bryant.
No. 6 Philip Rivers, SD
Analysis: Even with Vincent Jackson sitting in his living room playing video games, Rivers lit up the scoreboard on a regular basis (294.4 yards and 1.9 passing touchdowns per game). Jackson quickly inked his franchise tender and got back into the mix to start training camp.
That gives Rivers two top-notch options in Jackson and Antonio Gates. Beyond those two options, it's a mixed bag in the receiving corps. Rookie Vincent Brown will vie for attention in a crowded field with Patrick Crayton and short-term 2010 fantasy hero Seyi Ajirotutu. The team signed Laurent Robinson, who looked solid in spurts with St. Louis between myriad injuries, to fortify the receiving corps.
Rivers threw multiple touchdown passes in eight of the Chargers' first nine games before things turned dramatically. He produced two multi-touchdown efforts in San Diego's final six games (Weeks 1 and 2 of the fantasy playoffs) before struggling against the Bengals.
He's thrown for at least 4,000 yards in three consecutive seasons while averaging 30.7 passing touchdowns.
No. 5 Peyton Manning, IND
Analysis: The unflappable Manning continued his run of elite performances in 2010. Manning passed for 4,700 yards to establish a new career high. In fact, he had established a new career high with 4,500 passing yards in 2009. He's passed for at least 4,000 yards in 12 of his 13 NFL seasons while averaging 30.7 touchdowns per campaign. Manning has never thrown fewer than 26 touchdown passes in a season and has topped 30 touchdown passes in four of the past five seasons.
The Colts fortified the offensive line during the NFL Draft to keep Manning upright. However, there is something unsettling about the need to start two rookies on the offensive line. The youthful offensive line and Manning's offseason health issues are two reasons to push him down a few notches from his usual lofty perch.
No. 4 Tom Brady, NE
Analysis: Brady lost the disinterested Randy Moss early in the season and operated without a true No. 1 option. Instead, the Patriots reacquired Deion Branch, pairing him with Wes Welker and two fantastic tight ends to run into the AFC Playoffs.
This year, the Patriots added to the "attitude adjustment" list and traded for longtime Harmon hero Chad Ochocinco. He's saying all of the right things to start camp, and his long relationship with Bill Belichick has been well-chronicled.
Brady passed for 3,900 yards with 36 touchdowns in 2010 and threw a career-low four interceptions. He has thrown for at least 3,900 yards in his past three full seasons (at least 3,529 yards in eight straight). The Patriots will look for growth from speed option Brandon Tate, and sure-handed Julian Edelman stays on to spell Welker. And who doesn't love "Big" Rob Gronkowski in the red zone?
So long as No. 12 remains upright, the New England offense continues to hum.
No. 3 Michael Vick, PHI
Analysis: Vick set the NFL and the fantasy realm on fire and led more than a few squads to fantasy championships. He passed for 3,018 yards and 21 touchdowns with just six interceptions. Vick also rumbled for 676 rushing yards, nine rushing touchdowns and three lost fumbles. He actually rushed for at least 80 yards on three occasions!
The high-octane Philadelphia offense is back for another run. There were spots on the schedule (particularly the games in Weeks 12 and 13 against the Giants and Bears) that left owners thinking about past struggles. He ended the season with a streak of five consecutive games with an interception.
It should be noted that Vick was not shut out in a single game. He either threw one touchdown pass or scored a rushing touchdown in every game he completed (he left the Week 4 game against Washington early).
Obviously, there are still questions about his ability to stay healthy for a full season, and last year's numbers were unlike his pre-incarceration efforts. Still, it's hard to look away from this loaded offense and his prowess as a runner/thrower.
No. 2 Drew Brees, NO
Analysis: Brees has passed for at least 4,388 yards in each of his five seasons as a member of the Saints. During this period, Brees has averaged 31 touchdown passes per season (34, 34 and 33 in the past three seasons). His interception count rose markedly last season, and he actually tossed at least one interception in 12 consecutive games to end the regular season. The names in the backfield and receiving corps change on a yearly basis (Reggie Bush is off to Miami and Jeremy Shockey is in Carolina), but there's no doubting Brees' productivity under Sean Payton.
No. 1 Aaron Rodgers, GB
Analysis: The Super Bowl MVP stands atop my QB list for the second straight season. Rodgers passed for 3,922 yards last season with 28 passing touchdowns against 11 interceptions in 2010. He offers the ability to scramble, toughness at the goal line and protects the ball. Rodgers rushed for a career-high 356 yards with four rushing touchdowns last year.
In three years as a starter, Rodgers has averaged 4,131 yards and 28.7 touchdowns per season. The receiving corps is positively loaded. Greg Jennings and Donald Driver lead the group, and fans and fantasy owners are positively giddy about the return of tight end Jermichael Finley. Super Bowl hero Jordy Nelson began to emerge late last season, and the team made a big move to bring back speedster James Jones on a three-year deal.
There's a group of five receivers to work the ball to, and I haven't even gotten into the additions of rookies Randall Cobb and tight end D.J. Williams.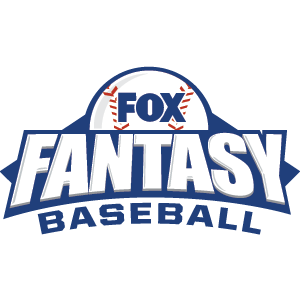 FOX Fantasy Baseball
Join or Create a Free League
Play Now!