Fantasy Football Advice: Running Back Handcuffs
Generally, I'm not a fan of handcuffing fantasy running backs. I'd rather spend a late-round pick on a player I really like than on someone whose value will probably only surface due to injury. Pairing two backs from the same team limits my upside, right?
However, some of you prefer to cuff. If you're going to do so, remember a couple of key points.
Try to make sure the handcuff has little to no competition. When Jamaal Charles got hurt last season, Charcandrick West got busy … but Spencer Ware stole a lot of his goal-line work. If your handcuff back becomes part of a committee, you're in trouble.
The higher you draft the back, the more important the handcuff. Don't draft Chris Ivory and then T.J. Yeldon, both of whom are likely to be part-time backs in Jacksonville. However, if you build your roster around Adrian Peterson with a top 10 overall pick, it's probably not a bad idea to grab Jerick McKinnon in Round 10 or 11.
Below are our top eight fantasy running back handcuffs for 2016.
8. Alfred Blue, Texans – Blue was the clear backup for Arian Foster for a couple of years, and will probably fill the same role behind Lamar Miller. Blue's talent is just so-so – he's at 3.5 yards per carry on 352 NFL rushes – but he averaged 14 carries in the Texans' 12 Foster-less games last season, and ran for 100-plus yards on three occasions.
7. DeAndre Washington, Raiders – The Raiders seem to be only moderately satisfied with Latavius Murray, and drafted Washington in the fifth round to strengthen their backfield. Many Raider observers see Washington as a complement to Murray, but he could be a lot more if Murray gets hurt or isn't as effective as the team hopes.
6. Tim Hightower, Saints – In four games without Mark Ingram at the end of 2015, Hightower ran 84 times for 327 yards and three touchdowns. Unless you think the Saints are suddenly ready to trust C.J. Spiller in a feature role (they're not), Hightower is the obvious cuff for the underrated Ingram.
5. Tevin Coleman, Falcons – Coleman looked like the Falcons' lead back before suffering a rib injury in Week 2 against the Giants. Then Devonta Freeman took over, ran for a million touchdowns, and became The Man. Sometimes, you just need an opportunity.
The Falcons have been talking up Coleman during the offseason, and have referred to he and Freeman as a "tandem." While we're still on board with Freeman as the lead back – Coleman isn't great in the blocking or ball security departments – Coleman will have plenty of fantasy value if Freeman can't play.
4. Charles Sims, Buccaneers – While Doug Martin's rebound season caught everyone's attention, Sims quietly surpassed 1,000 yards from scrimmage, and flashed terrific receiving ability with 51 catches. Imagine what Sims could do if a Martin absence got him 50-75 percent more touches.
3. Darren McFadden, Cowboys – Ezekiel Elliott is the lead dog in Dallas after being drafted with the fourth overall pick. McFadden should play second fiddle after amassing 1,417 yards from scrimmage thanks to the Cowboys' ferocious offensive line. McFadden would be even higher on this list if the Cowboys hadn't signed Alfred Morris, and will move toward the top if Morris exits the premises before Week 1.
On a related note, if you're the least bit skeptical about Elliott's fantasy prospects, note again that McFadden ran for 4.6 yards per carry and had more than 1,400 yards from scrimmage in 2015. The situation is PERFECT for Elliott to be a fantasy stud.
2. Jerick McKinnon, Vikings – What's that? Matt Asiata's still in Minnesota? Yeah, yeah. He's a plodder and a short-yardage guy. Sure, he might vulture some touchdowns, but his role will likely be limited if Adrian Peterson gets hurt.
McKinnon, on the other hand, is ready to shine. The Vikings have been talking about getting him more involved in the offense after a season that saw him get 5.2 yards per carry in a limited role. He's an electrifying, freakish athlete who's a threat to break a long one every time he touches the ball. Peterson led the league in rushing last season, but he's 31 years old with 2,400 carries under his belt. Odds are decent that he won't last all season, and if he doesn't, McKinnon is likely to be a fantasy RB1 – or THE fantasy RB1. Watch this video from Week 16, where he makes a 68-yard TD look easy.
1. DeAngelo Williams, Steelers – Williams showed his excellent cuffability in 2015, tallying 1,274 yards from scrimmage and 11 touchdowns in the wake of Le'Veon Bell's knee injury. You don't need any further explanation on him, right? Williams will have the same role this season – after he probably fills in for Bell in Weeks 1-4, we mean – and is the league's top fantasy handcuff beyond that because we've seen how much they're willing to work him.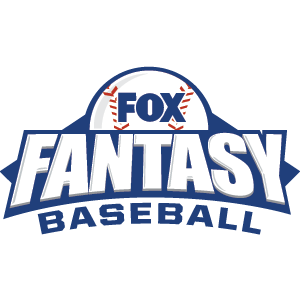 FOX Fantasy Baseball
Join or Create a Free League
Play Now!