Fantasy football players' draft notes ranked 51-100
To help owners prep for their 2016 fantasy football drafts, the FOXSports.com fantasy department have put together this cheat sheet focused on the best and worst of the Top 100 fantasy football players. Use it as you navigate our 2016 fantasy football rankings and as you plan your draft strategy.
Draft Rankings: Top 200 | QB | RB | WR | TE | DST | K | Play FOX Fantasy
Cheat Sheets: Top 200 (PRINT) | QB (PRINT) | RB (PRINT) | WR (PRINT) | TE (PRINT) | K (PRINT)
Note: Ryan Fowler handled the notes on our top 50 players, and we've got 51-100 right here. A touchdown terror in Cincinnati leads us off.
No. 51 – Jeremy Hill (RB) – Hill's 794 rushing yards were a disappointment, but 11 touchdowns helped him rank 14th among RBs in FOXSports.com fantasy scoring. Hill will again be the thunder to Gio Bernard's lightning in the Bengals' backfield, and his draft cost is a lot lower than it was last season.
No. 52 – Michael Floyd (WR) – There are many mouths to feed in the Cardinals' receiving game, but Floyd is their best weapon. After a slow start last season that might be attributable to a hand injury, Floyd surpassed 100 yards in five of his final eight games. He's a big talent with a high ceiling.
No. 53 – Jeremy Maclin (WR) – Remember when the Chiefs went approximately 43 years without one of their wide receivers scoring a TD? Maclin caught eight of them last season to go along with 87 receptions and 1,088 yards. Want an interesting stat that might be meaningless? Maclin was much better when Jamaal Charles was on the field, catching 36 passes for 483 yards in those five games.
No. 54 – Jeremy Langford (RB) – Langford appeared headed toward a committee with Ka'Deem Carey and rookie Jordan Howard – head coach John Fox had said the Bears will "ride the hot hand" – but his preseason usage suggests more of a lead-back role. Langford had a few good fantasy performances last season, but he ran for just 3.6 yards per carry. Before you draft Langford in Round 4, check out this Pro Football Focus article/takedown. It's brutal.
No. 55 – Dion Lewis (RB) – Lewis drops out of this spot in the wake of news that he'll miss half the season due to a "cleanup" knee surgery. He's basically undraftable, unless you have a deep bench with an IR slot.
No. 56 – Drew Brees (QB) – The seemingly ageless Brees finished last season as QB6, and was second in the NFL with 627 pass attempts. The Saints' horrible defense is one of Brees' biggest fantasy strengths, as he needs to put plenty of points on the board for his team to have any chance at all. Look for more of the same this season.
No. 57 – Donte Moncrief (WR) – Lots of smart people think Moncrief will be the Colts' best receiver this season, and he'll cost a lot less than T.Y. Hilton. Moncrief caught 64 passes for 733 yards and six TDs in 2015, but five of those scores came in Andrew Luck's seven games. Luck is back, and Moncrief is primed for a breakout.
No. 58 – Matt Jones (RB) – Jones had chances to grab the Redskins' lead back role in 2015, but he fumbled them away – five times in 163 touches, to be exact. He's certainly got the opportunity to succeed this season, but there's bust potential.
No. 59 – Ryan Mathews (RB) – Mathews was terrific last season, averaging five yards on 107 carries, and generally looking like the guy who teased fantasy owners with big seasons in 2011 and 2013. However, Mathews has had trouble staying healthy, and new head coach Doug Pederson has suggested a committee backfield. That makes the Eagles similar to most other teams, and could be a good way to keep Mathews healthy.
No. 60 – Emmanuel Sanders (WR) – Yes, the Broncos' quarterback situation is horrible. It was dreadful last season too, and Sanders caught 76 passes for 1,135 yards, posting a career-high 14.9 yards per catch. There's certainly risk with anyone in Denver's offense, but Sanders looks like a solid value as an WR3.
No. 61 – Larry Fitzgerald (WR) – After three consecutive subpar years that suggested Fitz was nearing the end of the road, he exploded for a WR10 season that included a career-high 109 receptions, 1,215 yards and nine TDs. Do you want to bet on him again at age 33?
No. 62 – Carson Palmer (QB) – Like Fitzgerald, Palmer had an unexpectedly huge late-career season, throwing for 4,671 yards and 35 TDs to finish as fantasy's fifth-best quarterback. Palmer has great weapons, but he's 36 and was 12th in attempts. Volume matters, folks.
No. 63 – Blake Bortles (QB) – Bortles was better in fantasy last season than in real life, as he ranked second with 35 TDs but led the league in interceptions. Some people seem to think that Bortles' stats will take a hit because the improved Jags' defense will have them in lower-scoring games. Maybe, but this is a team that hates to run in the red zone – Bortles tied Aaron Rodgers for the league lead in RZ attempts with 97. He's fine as your QB1.
No. 64 – Tyler Eifert (TE) – Eifert's status as a red-zone monster is threatened by an ankle injury that will cause him to miss a few games early in the season. Until his situation is clearer, it's really hard to consider him as a seventh-round pick. We have no idea how effective he'll be upon returning.
No. 65 – Eli Manning (QB) – The Giants promoted Ben McAdoo to head coach to keep continuity on the offensive side of the ball, as Manning had his two best statistical seasons with McAdoo as the team's offensive coordinator. Add second-round WR Sterling Shepard to the mix, and you've got a really nice low-end QB1.
No. 66 – Jordan Matthews (WR) – Matthews led the Eagles in targets (128), receptions (85), yards (997) and TDs (eight) in 2015. New head coach Doug Pederson initially wanted to move Matthews outside, but it sounds like he's going to stay in the slot. That limits his upside, so more of the same is probably what we should hope for.
No. 67 – Doug Baldwin (WR) – It appears that we're not believers after Baldwin exploded for 14 TDs last season. He probably won't get that many again, and you can't invest TOO much in a guy who ranked 27th among wide receivers in targets. Tyler Lockett will vie for Russell Wilson's attention, too.
No. 68 – Duke Johnson Jr. (RB) – DUUUUUKE! Gio Bernard's role in Hue Jackson's offense should give us a clue as to how Johnson might be used this season, and recent podcast guest Mike Tagliere said that Johnson could get 150-175 carries and catch 60-70 passes (start listening at the 20:35 mark). If you're zeroRB-ing, Johnson is a great get in Round 6.
No. 69 – Allen Hurns (WR) – Hurns had a fine season, finishing as WR13 in FOXSports.com fantasy scoring. However, he was very TD-dependent, scoring 10 times to go along with 64 receptions and 1,031 yards. Hurns is being drafted early in Round 6 per the ADP at FantasyFootballCalculator.com, so you won't get him if you have him ranked down here.
No. 70 – Melvin Gordon (RB) – 2015 was a disaster. Gordon ran poorly behind a patchwork offensive line, fumbled a lot, and scored zero TDs. Sad! Well, the line has nowhere to go but up, with veteran Matt Slauson and rookie C Max Tuerk coming aboard, and better health likely. Also, the Chargers drafted Gordon 15th overall last year. Don't you think they'll give him every opportunity to succeed?
No. 71 – Ameer Abdullah (RB) – Abdullah won't carry the same hype as he did after some big preseason performances in 2015, and that'll give him much better fantasy draft value. The beat writers seem to think Abdullah will be busy, and he'll be running behind an improved offensive line.
No. 72 – Giovani Bernard (RB) – Bernard finished last season as RB21, and while he's a nice player, his upside is limited by a timeshare with short-yardage monster Jeremy Hill, who had eight TDs on 13 carries inside the five-yard-line in 2015.
No. 73 – Frank Gore (RB) – Old guy alert! Gore doesn't have any competition in the Colts' backfield, but he had a career-low 3.7 yards per carry last season. At age 33, we probably shouldn't expect a rebound.
No. 74 – DeSean Jackson (WR) – Health issues contributed to Jackson's worst season, but he should return to form as a boom-or-bust WR3. D-Jax has never really been a high-volume receiver, and won't be this year thanks to the presences of Jordan Reed and rookie Josh Doctson.
No. 75 – Gary Barnidge (TE) – Barnidge was probably the most unexpected fantasy breakout performer of 2015, catching 79 passes for 1,043 yards and nine TDs. He might not repeat those numbers, but (insert Browns QB here) won't have many good alternatives in the passing game, other than first-round WR Corey Coleman. Barnidge should have a solid season.

No. 76 – Delanie Walker (TE) – Walker's 10th NFL season was his best by far, as he caught 94 passes for 1,088 yards and six TDs to finish as fantasy's TE4. He's ranked lower than that due to the projected emergence of WR Dorial Green-Beckham, and a run-heavy offense that will feature DeMarco Murray and rookie Derrick Henry.
No. 77 – Markus Wheaton (WR) – The Steelers throw a lot, and Wheaton figures to benefit from the absences of Martavis Bryant and Le'Veon Bell. Ben Roethlisberger can't throw to ball to Antonio Brown every time … can he?
No. 78 – Travis Kelce (TE) – Kelce finished 2015 as fantasy's TE7, and that's where we have him ranked now. It'll be nice if he gets more than 10 red-zone targets this season.
No. 79 – Danny Woodhead (RB) – Melvin Gordon might be an underrated fantasy back, but that doesn't mean we think Woodhead is going anywhere. And if you think Woodhead is only PPR-worthy, consider that he finished last season as RB11 in FOXSports.com STANDARD scoring. Even if he doesn't score nine TDs again, he'll be a solid RB3, and an RB2 in PPR leagues.
No. 80 – Justin Forsett (RB) CUT BY RAVENS 9/3/16 – Forsett struggled through injury and ineffectiveness last season, but he's expected to open 2016 as the Ravens' lead back. He might not finish in that role, as Buck Allen and rookie Kenneth Dixon figure to be in the mix. Forsett's receiving skills seem to be a good fit for Marc Trestman's offense, but Forsett is an eight-year vet, and in all but one of those he's been Just a Guy.
No. 81 – Michael Crabtree (WR) – Did you know that Crabtree finished ahead of teammate Amari Cooper in fantasy scoring last season? He had fewer yards than Cooper, but more catches and TDs. Crabtree is more of a possession guy at this point, having averaged 10.6 yards per catch over the last two seasons. Expect a decline in fantasy production.
No. 82 – John Brown (WR) – The speedy Brown posted a 65-1,003-7 line last season, but Cardinals head coach Bruce Arians thinks he should have had "1,400 easy" due to some drop issues. As mentioned with Michael Floyd and Larry Fitzgerald, it's difficult to invest too much in a receiver on such a loaded team. Fortunately, a Round 6 pick isn't too big of an investment.
No. 83 – DeVante Parker (WR) – Many pundits are tabbing Parker as a breakout pick after his strong finish in 2015 (22-445-3 in his last six games). Parker is being drafted at the Round 7-8 turn, but hasn't even been starting in the preseason. Nice talent, but not at this draft cost.
No. 84 – Zach Ertz (TE) – Ertz finished sixth among tight ends with 75 receptions and seventh with 853 yards, but he scored only two touchdowns. That's probably fluky low, and Ertz's likely improvement in that department makes his Round 10 ADP a nice value.
No. 85 – Tony Romo (QB) – When we first wrote this comment, it led with, "A healthy Romo should still be a good Romo …" Yeah, not so much. Romo is out anywhere from six to eight to 10 weeks, and even with the possibility of a midseason return, you don't need to keep him on your fantasy roster if you drafted him.
No. 86 – Coby Fleener (TE) – Fleener put up mostly pedestrian stats in four years with the Colts despite catching passes from college teammate Andrew Luck. So why do we like him now? Opportunity. The Saints like throwing to their tight ends, and not just the ones named Jimmy Graham. Last season, Ben Watson saw 109 targets and finished as fantasy's No. 8 tight end.
No. 87 – T.J. Yeldon (RB) – Yeldon had 1,019 yards from scrimmage in 12 games last season, but he's set to share duties with Chris Ivory, which is kind of a bummer. On the bright side, Yeldon can be nabbed about two rounds later than his somewhat injury-prone teammate. Per FFC, Ivory's ADP is 6.03, while Yeldon's is 8.11 …
No. 88 – Chris Ivory (RB) – … which makes it strange to see Ivory ranked behind Yeldon here. Adam Meyer has Ivory lower than our other three analysts, but you'll need to draft Ivory earlier than this if you want him.
No. 89 – Arian Foster (RB) – If the Dolphins really liked Jay Ajayi, would they have signed Foster? Foster should fit well in Miami's passing game, and if he stays in the fifth round, the risk of him not recovering well enough from his Achilles injury won't cost you too much. His price has been rising due to the increasing feeling that he'll be the lead back when the season opens.
No. 90 – Philip Rivers (QB) – Rivers led the league with 661 pass attempts last season, but finished at QB11. He threw 18 TDs in eight games with Keenan Allen on the field, and 11 in the eight games after Allen suffered a season-ending kidney injury.
No. 91 – Tyler Lockett (WR) – Lockett has become a trendy fantasy wideout, rising to a Round 7 ADP. This article by NFL.com's Matt Harmon details why some think Lockett is on his way to stardom, and notes that the Seahawks want to continue throwing more like they did in the second half of 2015. Let's hope Lockett's draft stock doesn't climb too much as we move into August.
No. 92 – Kevin White (WR) – White was drafted seventh overall in 2015, but missed his entire rookie season with a fractured shin. Offseason reports have been glowing, and White should be ready to step into a major role this year. He'll share targets with Alshon Jeffery, though.
No. 93 – Tom Brady (QB) – Brady is carrying a sixth-round ADP, which seems like a steep price for a guy who will play in a maximum of eight out of your 13 regular-season fantasy games. We get the idea of stashing him on your bench while waiting for big weekly scores later, but ahead of Bortles, Manning, etc.? Eh.
No. 94 – Julius Thomas (TE) – Thomas missed four games at the start of last season, but finished with a 46-455-5 line, which would have put him inside the top 12 tight ends on a per-game basis. Yawn.
No. 95 – Derek Carr (QB) – Carr took a nice step forward in 2015, and finished as fantasy's No. 14 QB. He might improve again this season, but will a better Raider defense result in a more conservative approach and fewer opportunities for Carr to air things out?
No. 96 – Rashad Jennings (RB) – Jennings had a career best 1,159 yards from scrimmage last season, and was RB20 in FOXSports.com fantasy scoring. He's never carried 200 times in a season, but he's shown that he can be productive (if unspectacular) without doing so. Late in Round 6? Sure.
No. 97 – Marvin Jones (WR) – Jones is taking Calvin Johnson's place, which means big things are ahead, right? Not exactly, but one Lions' beat writer thinks "it's fair to expect him to top 80 catches and 1,000 yards for the first time in his career." Jones' ADP has risen from the ninth to the sixth over the last month.
No. 98 – Corey Coleman (WR) – Coleman was the first receiver drafted in 2016, and Cleveland.com reported recently that "all signs" point to Coleman being the team's No. 1 receiver. That's not exactly high praise, but someone besides Barnidge has to catch passes for the Browns.
No. 99 – Ladarius Green (TE) – Green has been a "this is the year" guy for a couple of years, and he landed in a great spot with the Steelers. Unfortunately, we don't know when he'll play due to an ankle injury and rumors of "headaches." Now that he's on the PUP list, he'll miss at least the first six games of the season. Pass.
No. 100 – Jimmy Graham (TE) – The Seahawks listed Graham as the top tight end on their Week 1 depth chart, but they still aren't sure if he'll be ready to play, and you should check Victor Cruz' history to see how recoveries from patellar tendon injuries can go awry. Graham is going in Round 10 right now, and that might still be too aggressive.
Reminder: Please check out Ryan Fowler's fantasy draft notes on Players ranked 1-50!.
Draft Rankings: Top 200 | QB | RB | WR | TE | DST | K | Play FOX Fantasy
Cheat Sheets: Top 200 (PRINT) | QB (PRINT) | RB (PRINT) | WR (PRINT) | TE (PRINT) | K (PRINT)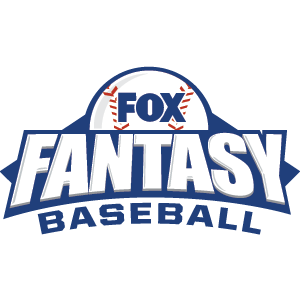 FOX Fantasy Baseball
Join or Create a Free League
Play Now!