Gophers fire head coach Tracy Claeys in wake of scandal and near-bowl boycott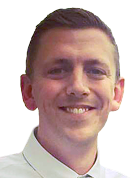 Tracy Claeys is out as the head coach of the Minnesota Golden Gophers, just one week after the team's unlikely bowl win over Washington State that came in the wake of an ongoing sexual assault scandal and player boycott of the university's response to it.
Claeys' job security became the subject of intense speculation as the team descended into turmoil following the school's announcement just two weeks before the Holiday Bowl that 10 players would be suspended for the game, some of whom were involved in an early-season sexual assault investigation. Gophers players held a press conference the next day to announce a boycott of all football activities in response, and Claeys tweeted out his support of the players.
Have never been more proud of our kids. I respect their rights & support their effort to make a better world! 〽️🏈

— GoldenGopherHFC (@GoldenGopherHFC) December 16, 2016
But the boycott ended, and Claeys and his team took the field on Dec. 27 against the Cougars in San Diego, with most expecting Minnesota to get routed. The Gophers won, 17-12, despite being severely undermanned on defense as a result of the suspensions. Athletic director Mark Coyle released a statement after the game saying he and Claeys would meet "to talk about the future and my expectations for our football program."
WCCO and the Star Tribune in Minneapolis first reported the news Tuesday. Claeys later confirmed it.
Claeys' Gophers went 9-4 on the season with the bowl win, but the assault allegations and player boycott fiasco apparently were too much for Gophers brass to overlook.
Minnesota's 8-4 mark during the regular season was tied for its best since 2003, but the schedule was soft — the Gophers didn't have to play Ohio State, Michigan or Michigan State, and their best win came against Northwestern.