Now that the offense has a pulse, where'd the defense go?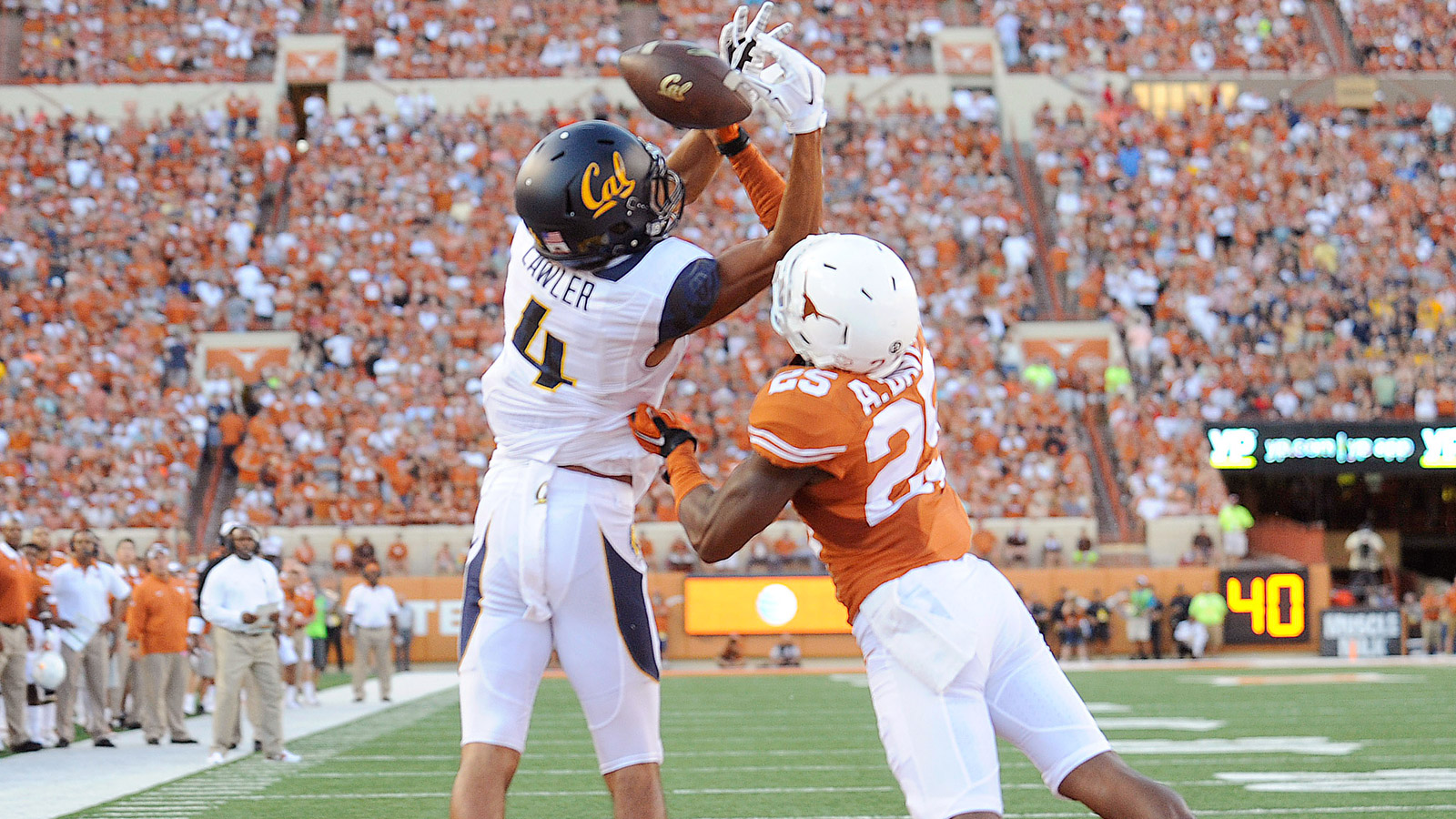 Finally, the Texas offense is showing some life. There's just one problem. The Longhorns' defense is leaving it for dead.
A unit that was the backbone of the team in 2014, and essentially allowed Texas to win the six games it did despite an inept offense, has taken several steps back as it tries to replace six starters from last year's team.
So far the replacements haven't gotten the job done. In fact, they're getting run over. Through three games, Texas is allowing 240.7 rushing yards per game.
"We know guys are going to try to run it down our throat now, after they've seen three games," freshman linebacker Malik Jefferson told reporters following the 45-44 loss to Cal on Saturday night. "Now the job is to stop the run."
The question is, how?
It's not as though Texas coach Charlie Strong can look down his roster and plug in new players. That will come only with recruiting, and, therefore time. For now, Strong, the former Florida defensive coordinator, and Texas defensive coordinator Vance Bedford are using more nickel packages than they would prefer to make up for shortcomings up front.
"Guys not doing what they're coached to do. It's gap control. It's coverage principles. It's so many things," Strong answered to the question of what's going wrong.
Employing five defensive backs in the Big 12 isn't a bad strategy considering the number of spread offenses in the conference. Texas opens Big 12 play Saturday at No. 24 Oklahoma State.
If quarterback Jerrod Heard can keep the offense revving, Texas can at least engage in a shootout and give itself a chance. If the defense can somehow quickly make strides in key areas, it could be a whole new ball game for the Longhorns.
MORE NEWS:
Want stories delivered to you? Sign up for our College Football newsletters.