Did Lane Kiffin almost end up as head coach at Arkansas?
One of the most interesting stories from the college football weekend came courtesy of Bobby Petrino and the Louisville Cardinals. The Cardinals crushed Florida State, but what's been more interesting is the reaction to Petrino specifically. A guy who was once considered one of the least likeable people in sports has suddenly become a somewhat redeemed man.
It's a fascinating subplot to the season, made more interesting by FOX Sports' Colin Cowherd this week. On Monday, Cowherd was talking about Petrino and his time with the Atlanta Falcons, a team he walked out on in 2007 to take the job at Arkansas. (Petrino bailing on Atlanta started the "Petrino is a jerk" narrative, which was heightened by how his time in Fayetteville ended).
Petrino was hired by the Falcons to coach QB Michael Vick, but fled a few months after Michael Vick was thrown in prison for operating a dogfighting ring.
But as Cowherd continues, it gets more fascinating (you can watch the video at the top of the post):
That timing of it all alone is interesting. We remember how Petrino left the Falcons — by leaving notes in players' lockers, without even saying goodbye — but now at least we have an explanation. If he didn't take the job at that exact moment, the Razorbacks were ready to move on to their next candidate.
What's more fascinating, though, is who that next candidate would have been.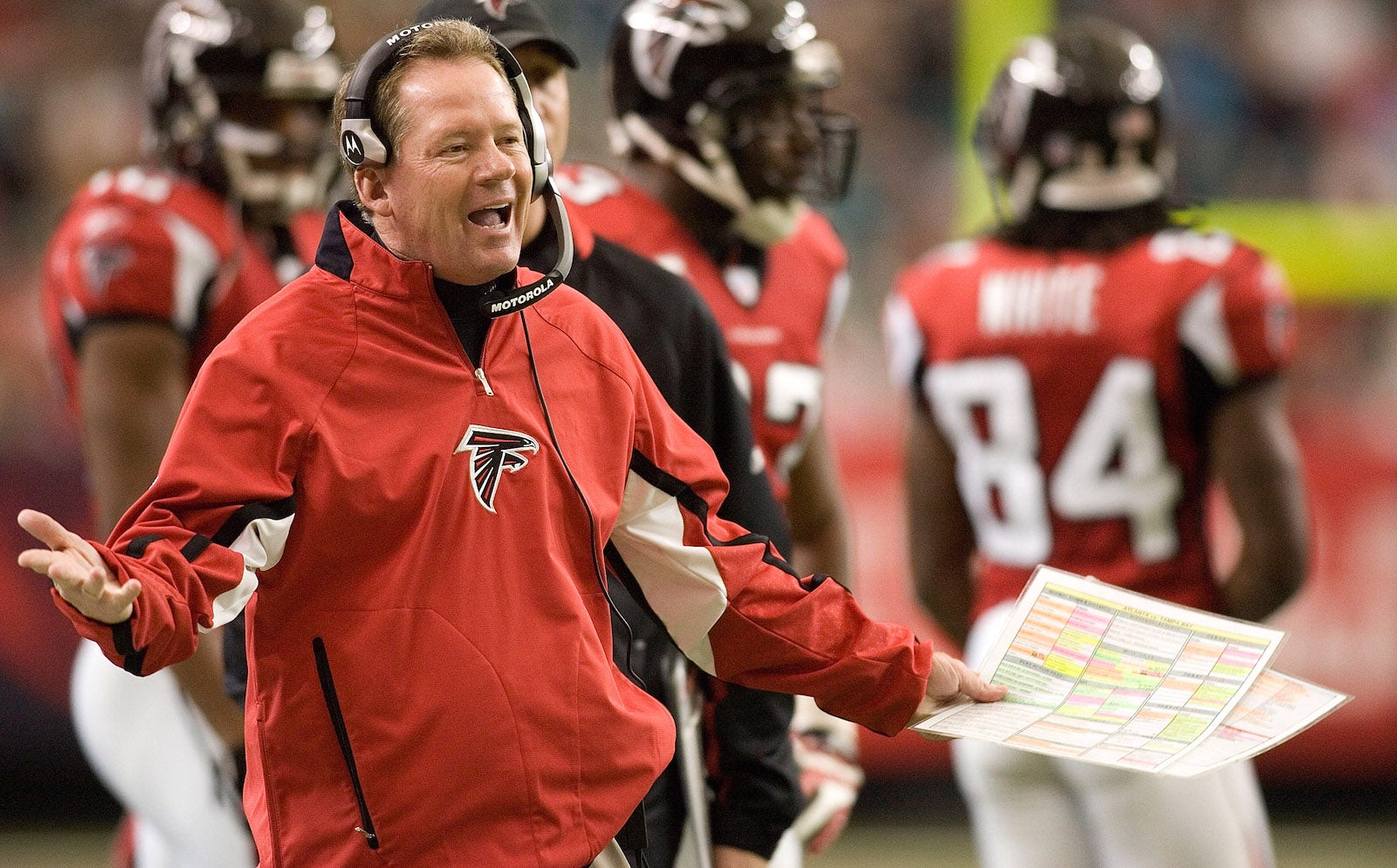 Woah, woah, woah, Lane Kiffin? Are you kidding me!
It sounds absurd, and while there's no real way to verify the story (we have to trust Cowherd's sources on this one), the timing does at least add up.
Vick was in prison, making Petrino's choice to bail on Atlanta understandable, even if it wasn't good from a PR perspective. And in December 2007, Kiffin was finishing his first disastrous season as Raiders head coach. The team finished 4-12 that year, and Kiffin was fired just four games into the next season. On his way out it, was clear there was acrimony between Kiffin and Davis, with Davis calling him "a flat-out liar."
The fact that Kiffin surfaced in the SEC at Tennessee a year later only adds credence to the story, and there is at least one other peripheral link from Kiffin to Arkansas: Lane's dad Monte was the defensive coordinator in Fayetteville for a few years when Kiffin was a kid in the late 1970s.