Is Georgia/Georgia Tech a major rivalry?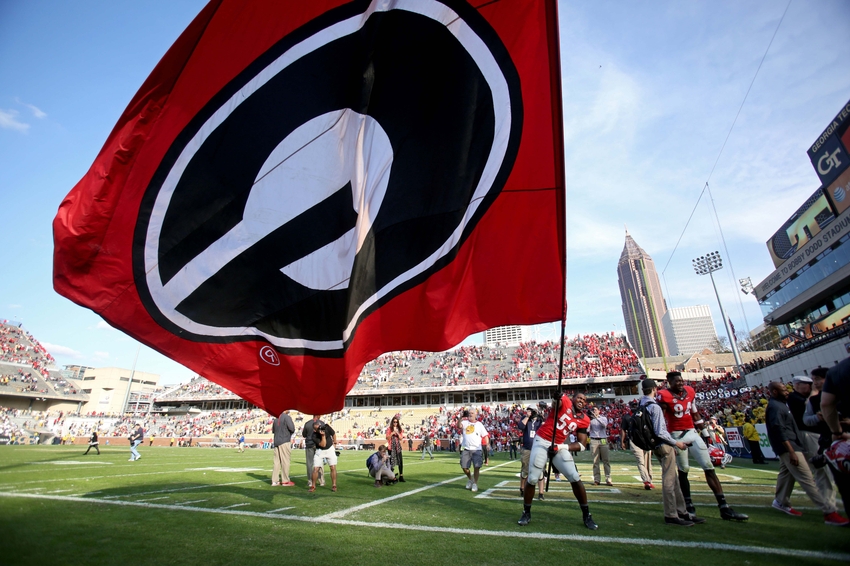 The game is called Clean, Old-Fashioned Hate, and that's exactly what it is. The Dawgs hate the Yellow Jackets and the Yellow Jackets hate the Dawgs, as is the case with most rivalries. But has the Georgia-Georgia Tech rivalry lost some of its' national appeal in recent years?
Rivalry week gives us some of the most epic battles between some of the most storied programs that college football has to offer. There's Michigan/Ohio State, Alabama/Auburn, Florida/Florida State, USC/Notre Dame, and Clemson/South Carolina.
With a full slate of rivalry games on the final week of the regular season, Georgia/Georgia Tech seems to get lost in the shuffle. On a national scale, it feels closer to the Louisville/Kentucky rivalry than some of those others.
That isn't to say that the games have not been exciting. Nine of the last 12 games have been decided by 8 points or less, with two of last three being decided in overtime.
National Rankings
If a rivalry is going get national notoriety, it must have national title implications on at least a semi-regular basis, and in recent history this rivalry has not. Over the last 25 years, this game has featured a top-10 team eight times, with seven of those being Georgia.
From 1998 to 2008, there were six games that both Georgia and Tech came into the matchup with a top 25 ranking. But since 2009, that has only happened twice.
And this Saturday will mark the third time in the last four years that both teams come into the game unranked.
Another Noon Kickoff
TV scheduling tells you all you need to know about the national perception of this rivalry. This Saturday's game will kickoff at Noon ET, marking the fifth time in the last six years that this rivalry has a noon kickoff, and Greg McGarity has made it pretty clear this year how much he and the UGA fan base dislike noon kickoffs.
From 2001 to 2010, the Dawgs and Jackets never started at noon, and kicked off at 1:00 only once.
A Dawg Fight
A big contributor to this rivalry losing some of its' luster is that it has been very one-sided. Georgia has dominated. Mark Richt went 13-2 in his 15 years in Athens, but it goes back even further than that.
After Georgia Tech split the national championship with Colorado in 1990, Georgia was a moderate to good program, and they still managed to win seven of the next 10 against their in-state rivals.
And since Georgia tied the rivalry at 27-27-5 in 1964, The Bulldogs are 39-13 against the Yellow Jackets. So if you're a 52-year-old Tech fan, you've only seen your team win 13 times in your lifetime. Ouch!
If Kirby Smart can elevate Georgia's program and turn them into the perennial national title contender that fans think they should be, this game would automatically get more attention.
But doing something different like moving it to Thanksgiving Day or the first month of the season could give it the type of primetime national attention it once deserved.
More from Dawn of the Dawg
This article originally appeared on