Georgia Tech and Vanderbilt are playing for a Cowbell trophy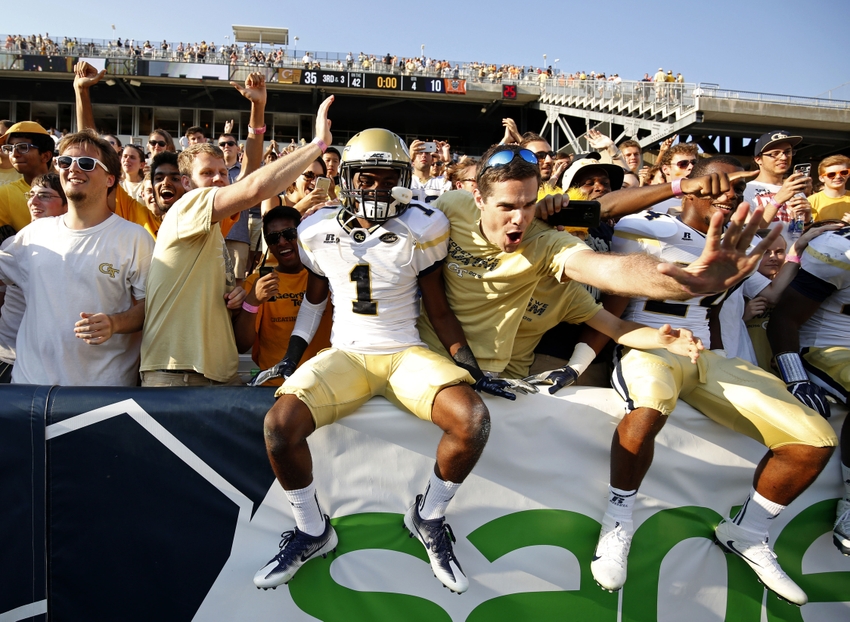 Georgia Tech and Vanderbilt face off this weekend in Atlanta, for the prize of a silver-plated cowbell.
CLANGA.
It's good to see the cowbell getting its rightful due in society, and awarded as a trophy for winning a ball game. The two fine academic institutions of Georgia Tech and Vanderbilt obviously see the value of the cowbell.
CLANGA.
The trophy for GT/Vandy, a silver-plated cowbell, was found in time for this week's game: https://t.co/dSHZibrSi5 pic.twitter.com/kjXEDNFkNd

— RedditCFB (@RedditCFB) September 16, 2016
This trophy dates back to 1924 when it was first awarded. GA Tech and Vandy don't play every year now-a-days, but they used to as members of the SEC. When the Yellow Jackets left the conference in 1964, the match-up wasn't nearly as common. They've only met 38 times on the gridiron.
CLANGA.
So why do two schools from downtown Atlanta and Nashville respectively use a cowbell as a trophy? Here's the explanation from GT's website:
The trophy was the brainchild of Ed F. Cavaleri, an Augusta, Ga., native described by the Atlanta Constitution as "a faithful Georgia Tech supporter though he did not attend the Jacket institution." While on his way to the 1924 game, Cavaleri bought a cowbell at an Atlanta hardware store to use as a noise-maker. Vanderbilt won 3-0, but afterwards, someone suggested that Cavaleri should award the bell to the winning team.
CLANGA.
There you have it. You can watch this game via the ACC Network at 11:30 AM Central. If you're not in a ACC state, however, you may just have to watch the highlights, which I'm sure will feature silver cowbell CLANGING.
More from Maroon and White Nation
This article originally appeared on